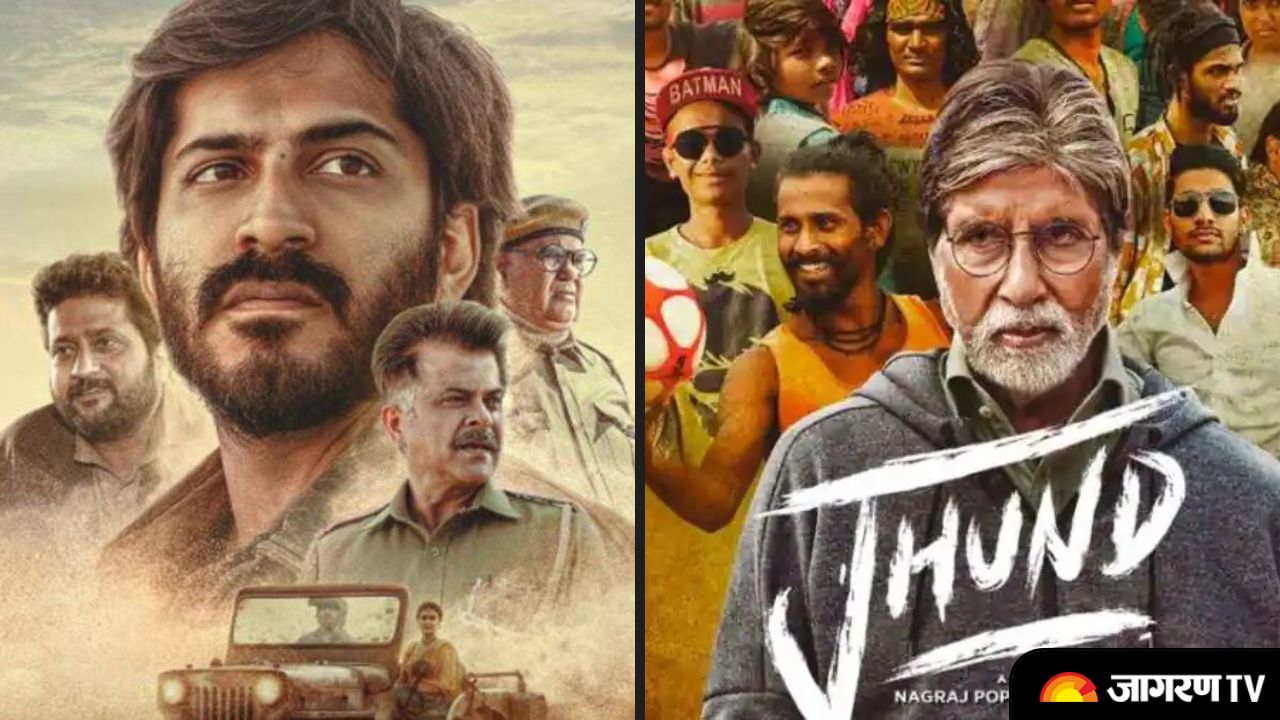 New OTT Releases, May 2022 releases, Movies releasing in May 2022, Jhund, Baked: Season 3, Thar ott release date, Thar on netflix, Weekend Releases, Releases May 2022, Upcoming movies on OTT, upcoming series on OTT, Aha Video,Amazon Prime Video,BookMyShow Stream,DisneyPlus Hotstar,MUBI India,Mx Player,Netflix,ZEE5, upcoming ott release movies
Heat waves have been faking 'Us' out literally. Month of May has just started but the temperature is growling and breaking the thermometers. While going out is not off our checklist, all we can do to chill is take a sip of chilled coffee and of course some streaming. So here is the full list of all the new releases hitting the OTT platforms including Netflix, Amazon Prime, Disney Plus Hotstar and others. 
So let take a look at what's releasing this week across languages, on streaming from Weekend Releases 2nd To 8th May.
Jhund (Hindi)
When: May 6th
Where: Zee5
Home Shanti (Hindi)
When: May 6th
Where: Disney+ Hotstar
Thar (Hindi)
When: May 6th
Where: Netflix
Baked: Season 3 (Hindi)
When: May 2nd
Where: Voot
It follows the misadventures of three college-going flatmates who kickstart their entrepreneurial journey by venturing into a midnight food-delivery service.
Ziwe: Season 2
When: May 2nd
Where: Voot Select
Octonauts: Above & Beyond: Season 2
When: May 2nd
Where: Netflix
The Real Housewives of Atlanta: Season 14
When: May 2nd
Where: Hayu
Hold Your Breath: The Ice Dive
When: May 3rd
Where: Netflix
The Circle: Season 4 (Episode 1-4)
When: May 4th
Where: Netflix
Summertime: Season 3
When: May 4th
Where: Netflix
El Marginal: Season 5
When: May 4th
Where: Netflix
40 Years Young
When: May 4th
Where: Netflix
Meltdown: Three Mile Island
When: May 4th
Where: Netflix
Star Trek: Strange New Worlds
When: May 5th
Where: Voot Select
The Pentaverate
When: May 5th
Where: Netflix
Studio 666
When: May 5th
Where: BookMyShow Stream
Clark
When: May 5th
Where: Netflix
Man Of The Match (Kannada)
When: May 5th
Where: Amazon Prime Video
Blood Sisters
When: May 5th
Where: Netflix
Wild Babies
When: May 5th
Where: Netflix
Pet Puraan (Marathi)
When: May 6th
Where: SonyLIV
Welcome To Eden
When: May 6th
Where: Netflix
The Wilds: Season 2
When: May 6th
Where: Amazon Prime Video
Great Freedom
When: May 6th
Where: MUBI India
The Sound Of Magic
When: May 6th
Where: Netflix
Nasir (Tamil)
When: May 6th
Where: SonyLIV
The Takedown
When: May 6th
Where: Netflix
Tehran: Season 2
When: May 6th
Where: Apple TV+
Saani Kaayidham (Tamil)
When: May 6th
Where: Amazon Prime Video
Marmaduke
When: May 6th
Where: Netflix
Stories On The Next Page (Hindi)
When: May 6th
Where: Disney+ Hotstar
Murdered By Morning: Season 2
When: May 8th
Where: Hayu
Christina P: Mom Genes
When: May 8th
Where: Netflix