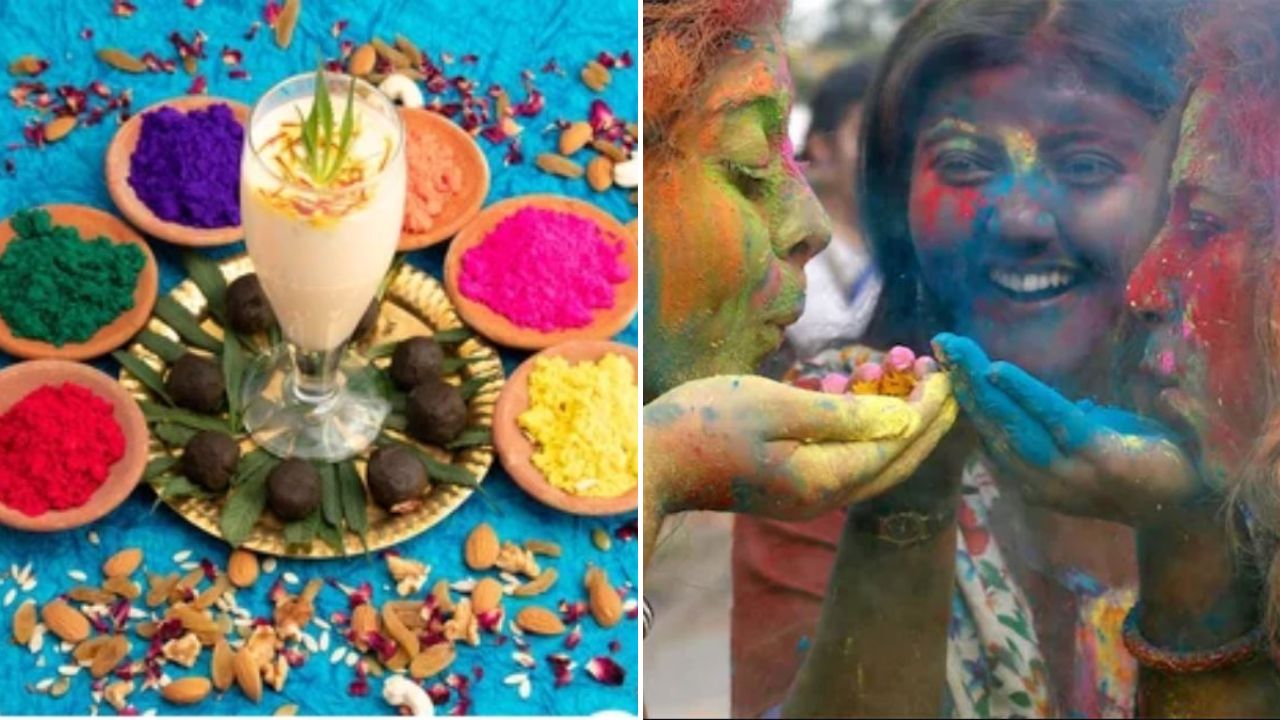 Holi 2023: The Holi festival is a time of great joy and celebration. In addition to being a festival of colours, it is also seen as a celebration of love that encourages people to put aside their differences and get along together. This Indian holiday would not be complete without its selection of delectables, and for Holi, "Thandai," which means "cooling off," appears practically everywhere in the nation. 
What is Bhang? 
Bhang is an edible mixture created from the female cannabis, or marijuana, plant's buds, leaves, and flowers. Since ancient times, it has been a component of Hindu religious activities, rituals, and festivals in India, particularly the well-known spring festival of Holi. Ayurveda medicine uses bhang as a treatment for a number of diseases, such as nausea, vomiting, and physical discomfort. The safety and potential advantages of bhang are discussed in this article.
Benefits of Drinking Bhang
Bhang has a calming impact on the body and aids in lowering anxiety and stress levels. Better sleep is also reported to be encouraged by it.

As a digestive stimulant, bhang helps to relieve stomach issues like bloating, constipation, and gas.

Bhang's anti-inflammatory properties make it useful for reducing pain brought on by illnesses like arthritis.

Antioxidants found in abundance in bhang support a healthy immune system and the prevention of illnesses.
Side Effects of Drinking Bhang 
A person may feel a variety of feelings, including unrestrained laughing, talkativeness, euphoria, and relaxation. However, among beginner or first-time users, particularly those who unintentionally ingest bhang mixed with sweets, it can cause an immediate feeling of guilt followed by a strong anxiety or panic attack and paranoia. 

Although it normally self-limits, it can cause extreme discomfort, insanity, and even madness. Those who are inexperienced may notice a rapid heartbeat and a drop in blood pressure that causes dizziness.

Those who already have heart disease may experience coughing, uncomfortable chest pain, or even shortness of breath.

Muscle strength declines, stability declines, response times slow, and coordination becomes more challenging. Memory loss is a possibility although it's typically temporary.

Despite everything mentioned above, acute Bhang poisoning usually resolves on its own. Bhang has no known cure, however supportive measures including cardiac and neurological monitoring are used in treatment. Benzodiazepines can be used in hospitals to treat patients with severe anxiety and psychosis. Most essential, these patients need to be treated compassionately and directed towards professional counselling.