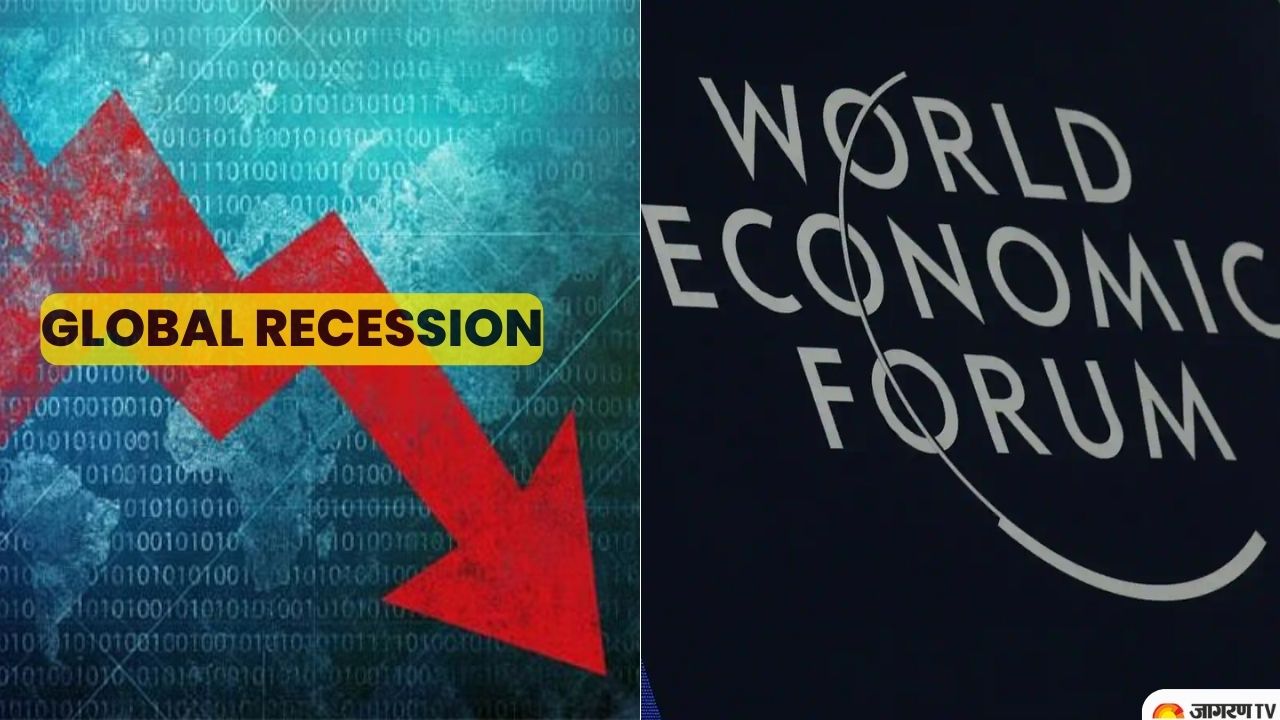 World Economic Forum 2023: In a study conducted by the World Economic Forum (WEF) of leading economists from the commercial and public sectors, two-thirds predicted a global recession in 2023, the organisation that organises Davos warned on Monday as corporate and political leaders gathered for its annual meeting. 
World Economic Forum 2023 Theme 
THE THEME for this year's World Economic Forum (WEF) meeting, to be held in Davos, Switzerland, from January 16 to 20, will be 'Cooperation in a Fragmented World'. 
World Economic Forum 2023 Participant Countries and Leaders  
Ursula von der Leyen, president of the European Commission, Olaf Scholz, chancellor of Germany, Roberta Metsola, president of the European Parliament, Cyril M. Ramaphosa, prime minister of Spain, Pedro Sanchez, president of South Korea, Yoon Suk-yeol, president of Switzerland, Alain Berset, and prime minister of Finland, Sanna Marin are among the world leaders attending.
World Economic Forum 2023: India 
There will be a significant presence of Indian leaders. Chief ministers Eknath Shinde, BS Bommai, and Yogi Adityanath are rumoured to attend the meeting along with union ministers Ashwini Vaishnaw, Mansukh Mandaviya, Smriti Irani, and RK Singh. In addition, other influential figures from India Inc., such as Natarajan Chandrasekaran, chairman of Tata Sons India, Rajesh Gopinath, chief executive officer and managing director of Tata Consultancy Services, CP Gurnani, CEO and MD of Tech Mahindra, Rishad Premji, executive chairman of Wipro, Byju Raveendran, founder and CEO of Byju's, Vijay Shekhar Sharma, founder and CEO of Paytm. 
What is Global Recession | World Economic Forum 2023 Survey 
A global recession will begin in 2023, predicts the Centre for Economics and Business Research (CEBR). Other organisations forecast that a global recession will start in 2023. Several economies contract as a result of new borrowing charges implemented to combat inflation. The global economy reached $100 trillion for the first time in 2022, according to the British consultancy's annual World Economic League Table, but will come to an end in 2023 as governments continue to battle rising expenditures. 
In the last survey, which was taken in September 2022, 20% of respondents said that a global recession was "very likely." This is a significant increase. In the survey, only one-third of participants said this year would be unlikely.
Who predicted Global Recession 2023?
A group of top economists from international organisations, such as the International Monetary Fund, investment banks, corporations, and reinsurance groups, provided 22 responses for the organization's survey.
WEF Survey Key Points
Nine out of ten respondents predict that businesses would be hampered by both weak demand and high financing rates, and more than 60% also mention increasing input costs. 

This will lead multinational businesses to cut costs. This can be in form of reducing operational expenses as well as laying off employees. 

However, it is not anticipated that supply chain interruptions will have a considerable negative impact on business activity in 2023.

With the majority of people (68%) anticipating it to be less severe by the end of 2023, the cost-of-living crisis may also be reaching its height.
Global Recession 2023 Prediction
In contrast to the most recent IMF estimate, the researcher's findings are bleak. This organisation issued a warning in October, according to Bloomberg, predicting that more than a third of the world's economies will fail and that there is a 25% chance that in 2023, the global GDP will grow by less than 2%, which it refers to as a global recession. 

As developing economies catch up to the wealthy ones by 2037, the global gross domestic product will have doubled. By 2037, the East Asia and Pacific region will produce more than a third of the global output, while Europe's contribution will fall to less than a fifth due to shifting power dynamics, according to Bloomberg.