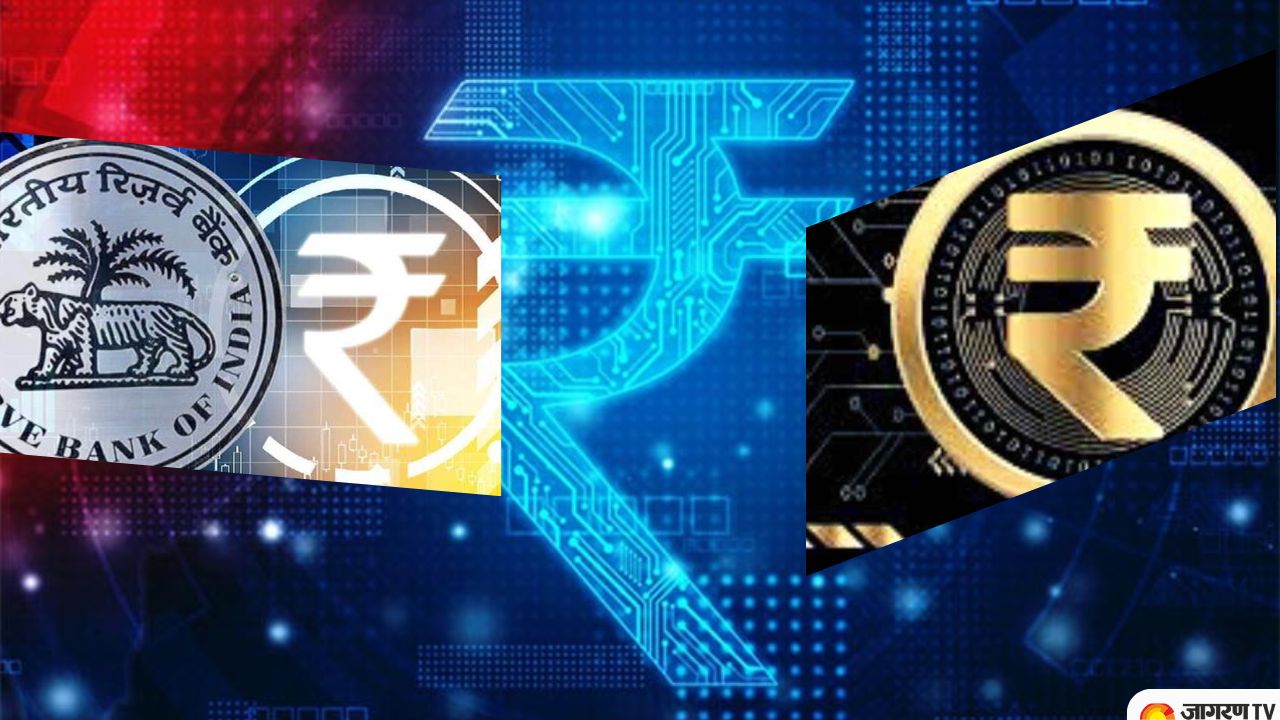 The first retail digital Rupee/digital currency (e₹-R) pilot is launched by the Reserve Bank of India on 1 December 2022. 
What is Digital Rupee?
Digital Rupee also known as  the Central Bank Digital Currency (CBDC) is RBI's official form of currency. Digital Rupee or e-Rupee, is interchangeable one-to-one at par with the fiat currency and is the same as a sovereign money. 
Features of Digital Rupee
CBDC is a sovereign currency issued by central banks  in accordance with their monetary policy.

Holders of CBDC do not need to have a bank account.

It is introduced to reduce the price of issuing currency and the cost of transactions.

Digital Rupee is freely convertible into cash from the commercial banks. 

All individuals, businesses and government agencies must recognize it as a legal method of payment, legal tender and a safe place to hold money.
Digital Rupee is Launched in which cities?
Initially, Digital Rupee will be launched in the four cities only viz. Mumbai, Delhi, Bengaluru and Bhubaneswar. 
Digital Rupee Banks In India
Eight banks have been identified for phase-wise participation. 
State Bank of India

ICICI Bank

Yes Bank

IDFC First Bank

Bank of Baroda

Union Bank of India

HDFC Bank

Kotak Mahindra Bank
Types of Digital Rupee
Token-Based- Token-based CBDC is a note-like means of transmission, which means that whoever owns the tokens at any given time owns them.

Account-based CBDC- An account-based system, on the other hand, would require tracking the transactions and balances of all CBDC holders and identifying who is the rightful owner of the funds.
Difference between Digital Rupee and Cryptocurrency
Cryptocurrencies highlight the benefits of decentralization. Cryptocurrencies were built from the ground up to bypass the established, regulated brokerage and control mechanisms necessary to maintain the integrity and stability of the monetary and financial ecosystem.
The RBI said, "Developing CBDC could provide the public with a risk-free virtual currency that will provide them with legitimate benefits without the risks of dealing in private virtual currencies. It may, therefore, fulfill the demand for secured digital currency besides protecting the public from the abnormal level of volatility that some of these virtual digital assets experience. Thus, safeguarding the trust of the common man in the Indian Rupee vis-à-vis proliferation of crypto assets is another important motivation for introducing CBDC" 
RBI press release stated, "The proliferation of crypto assets can pose significant risks related to Money Laundering & Financing of Terrorism. Further, the unabated use of crypto assets can be a threat to the monetary policy objectives as it may lead to creation of a parallel economy and will likely undermine the monetary policy transmission and stability of the domestic currency. It will also adversely affect the enforcement of foreign exchange regulations, especially, the circumvention of capital flow measures."