What is Instagram's Broadcast Channel? Guide to make 'one to many' messaging tool for creators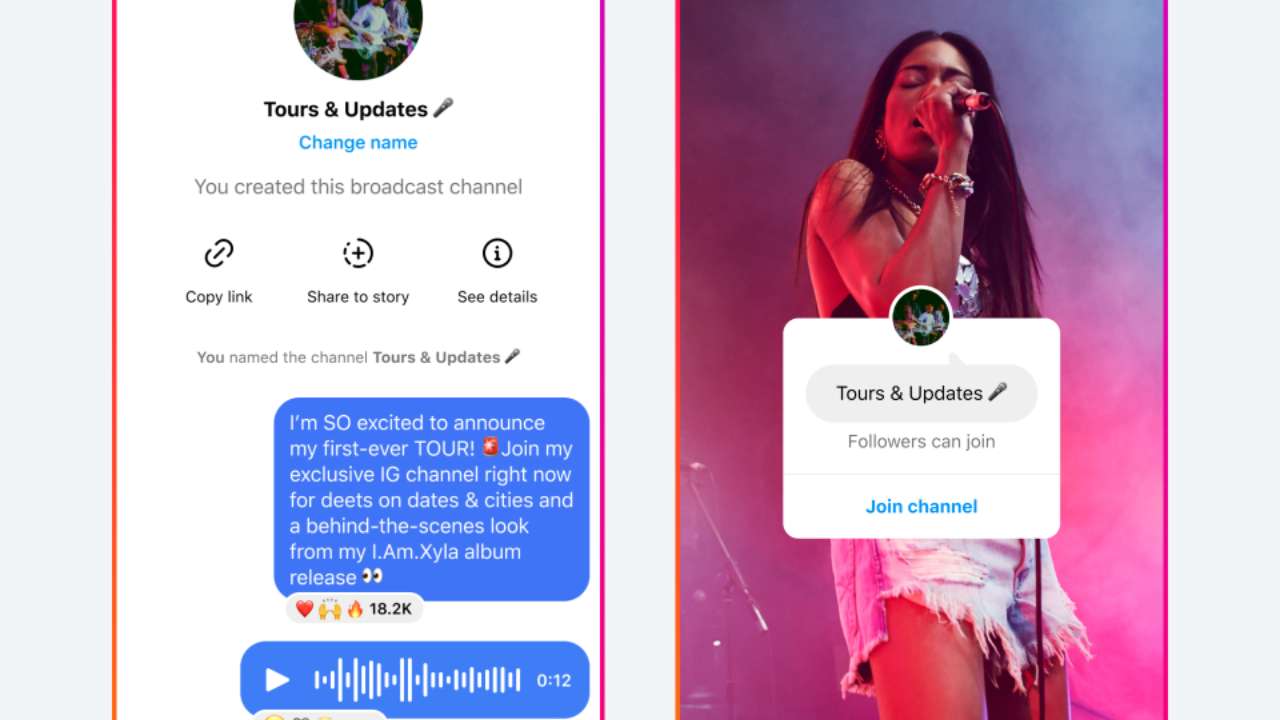 Instagram the Meta owned Social media platform is recently undergoing many updates. Lately you might have noticed a notification popping up in your notification panel alerting that some of your friends have joined a broadcast channel. Although the Broadcast channel feature was launched in february only, it was accessible to very limited accounts but now people can be seen using it with a new update. So what's exactly is this Meta described 'one to many' messaging tool that the social media creators are using these days. 
What is Instagram's Broadcast Channel
Instagram Broadcast Channel is a new way through which digital content creators can engage with followers in a mass. That means you can share various updates, notifications, stories, polls etc with your several followers at the same time. Instagram Broadcast Channel, a fresh addition to Instagram's features that provides creators with a dedicated space to directly communicate with their followers. This channel allows creators to share their latest updates and enables fans to engage by reacting and participating in polls. 
K-drama 'Suspicious Partner' to get Desi remake, these actors will play Ji Chang-Wook & Nam Ji-hyun
How to create an Instagram Broadcast Channel
To create a broadcast channel, simply navigate to the Instagram DMs tab and locate the compose button situated in the top right corner. 

Click on it and select the option to 'Create broadcast channel,' where you can choose a name for your channel. 

Once the message is sent, followers will receive a one-time notification inviting them to join the channel. 

These broadcast channels serve as messaging chats where creators can share engaging content such as photos and videos exclusively with followers who have opted to be a part of the channel.
How to Join an Instagram Broadcast Channel
Make sure you are following the creator before joining their broadcast Channel

Following which when a creator shares their first message through the broadcast channel, all their followers will receive a notification, you can either reject or accept the same

The Instagram bio field allows creators to include a direct link to their channel. To take part, only tap.

With the introduction of Broadcast Channels, what was formerly a straightforward direct communication will become an announcement to the public.