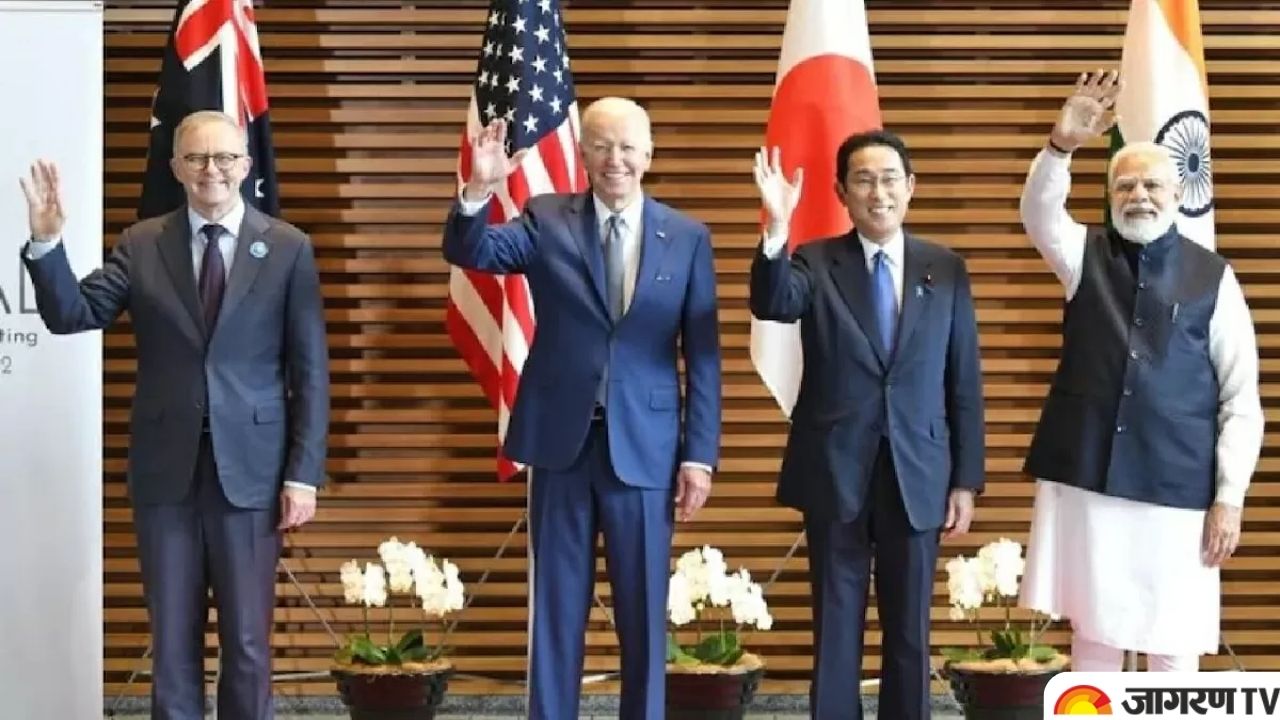 What is QUAD?
QUAD(Quadrilateral Security Dialogue) comprises four countries- India, Australia, Japan and the United States. OUAFD is a strategic security dialogue that is maintained by diplomatic talks between the member countries. In 2007, the Summit was established which lasted till 2008. It was re-established after the negotiations in 2017.
Who are the members of QUAD?
India, Australia, Japan and the United States are the member countries of the Quad It was set up to assure the security of sea routes in the Indo-Pacific region. 
Quad summit 2022 in Tokyo is the fourth interaction of the Quad leaders. The first-ever Quad summit was hosted by US President Joe Biden in March 2021, followed by an in-person summit in Washington in September 2021.
Quad Summit 2022 
Prime Minister Narendra Modi along with the leaders of the United States, Japan, and Australia attended Quad Summit on May 24, 2022, in Tokyo, Japan Discussions on various global issues including the Indo-Pacific region and the Russia-Ukraine war. 
Prime Minister Narendra Modi arrived in Tokyo early on May 23, 2202, to attend the second in-person Quad Summit 2022. The Indian Prime Minister had a tight schedule as he met the newly-elected Australian Prime Minister Anthony Albanese, US President Joe Biden, and the Prime Minister of Japan Fumio Kishida.
Quad Summit 2022 was also the new Australian PM's first Quad meet just a day after his swearing-in.
Quad Summit 2022 aims at providing an opportunity to the four leaders of the leading economies to review the progress of the grouping's initiatives as well as exchange views on the developments in the Indo-Pacific as well as the global issues of mutual interest, said PM Modi in his departure statement.
PM Modi's visit to Japan from May 23-24 was also crucial amid the Russia-Ukraine war where India's stand at the UN is playing an important role in its relations with Russia and the United States.


Quad Summit 2022: Major Highlights and Decisions
All four leaders and members of Quad showed their concern over the ongoing war between Ukraine and Russia. 

The Quad leaders agreed on a maritime monitoring initiative. It will bolster the surveillance of Chinese activities in the Indo-Pacific region. 

PM Modi said that Quad member countries have increased the mutual coordination in several areas such as climate action, vaccine delivery, economic cooperation, and disaster management.

Joe Biden assured that the US will stand with its close domestic partners to push for a free and open Indo-Pacific region. Talking about Russia-Ukraine, he added that Russia's assault on Ukraine only heightens of the significance of these goals of fundamental principles of territorial integrity, international order, and sovereignty. 

Prime Minister of Japan Kishida acknowledged that the Russian invasion has challenged the principles enshrined in the UN Charter and that the world should not allow a similar incident to happen in the Indo-Pacific region.