What's brewing? BTS Jungkook deletes Instagram, Taehyung posts mysterious photos, ARMY confused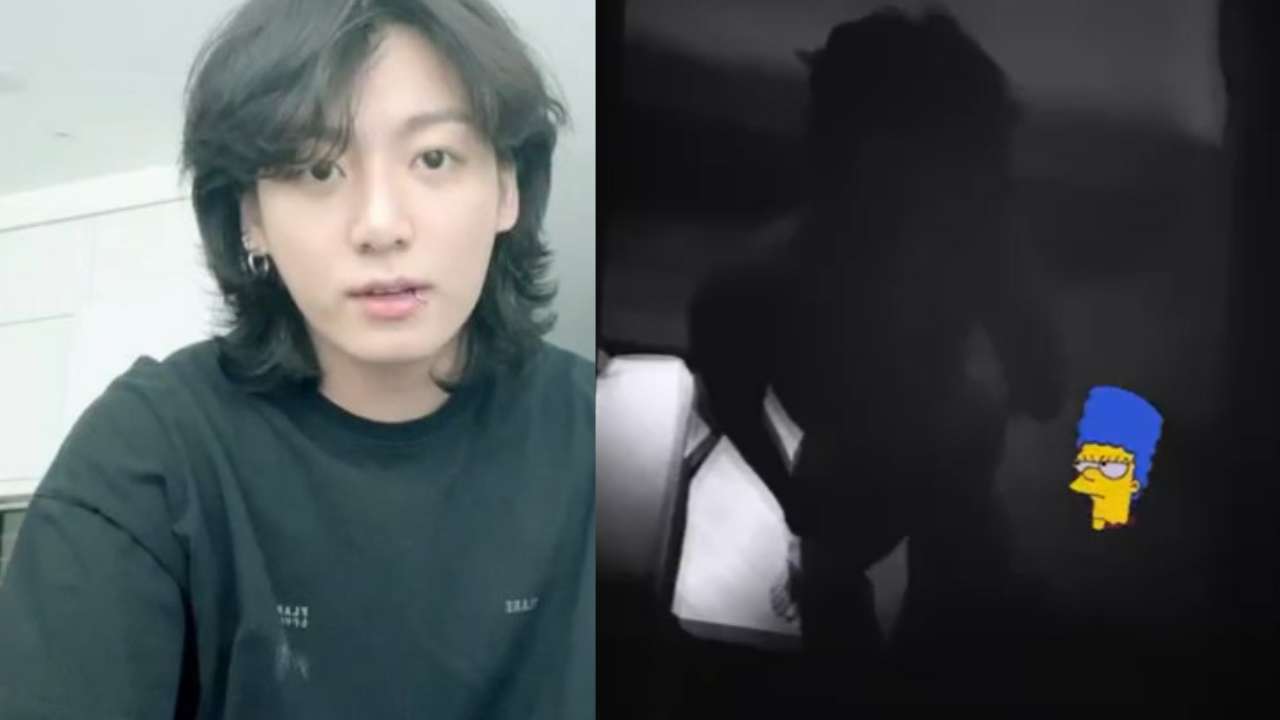 BTS Jungkook in a shocking turn of events has opted out from Instagram, the K-pop idol was known to be the most active Instagram user among the all 7 members. However on Tuesday right after hosting a V live session Jungkook announced that he won't be doing Gram thing any more and deleted it immediately assuring that it's not hacked. On the other hand BTS second youngest member Kim Taehyung aka V has posted a series of mysterious pictures, fans suspect a new project is on the way. Here is what actually happened. 
Jungkook quits Instagram
Jungkook reportedly debuted on Instagram in December 2021 alongside other BTS members Jin, Suga, J-hope, taehyung, RM and Jimin. However there are rumors that Jungkook joined Instagram way before the other members. Not sure about that, but he definitely is the first member to quit the social media platform stating that he no longer is interested since he doesn't use it much. Minutes after Jungkook hosted an impromptu V live session on Weeverse, his announcement spread like a wildfire among the ARMY.
As translated by a fan Jungkook in his weeverse post said ""I've left/quit Instagram.. it's not hacked 🙂 I didn't use it so I just deleted it.. don't worry!!!" he said, as translated by BTS fan @BTStranslation_ on Twitter. "Heheheheheheheh kekekekeke well I just don't use it so what else could i have done !!?"
JUNGKOOK IS LIVE 230228 pic.twitter.com/KDpu1HXHLg

— 𝐒𝐀𝐑𝐀∞⁷ (@_RapperJK) February 28, 2023
Jungkook's privacy concern 
A day before this sudden move, Jungkook's privacy was a major concern for ARMY who were seen requesting Big Hit to tighten his security. Actually a saesang (Stalker of K-pop idols) was seen following Jungkook to his gym where he was practicing the boxing session. The person published a photo of himself on Weverse in an effort to establish credibility. Stalking of K-Pop celebrities is relatively common in Korea. It presents one of the greatest dangers to idols. 
Taehyung instagram post
A day before Taehyung aka BTS V posted strings of photos on his Instagram account and fans suspect that something big is on the way. The hopes are quite high, since Jimin has already revealed the date of his upcoming solo album 'Face'. From what we can see, it appears to be a photo shoot. V seems to be wearing black pants and a white satin shirt. In the photo, he is surrounded by many individuals. He took the internet by storm as he posed shirtless in one of those photos. Take a look at the photos.