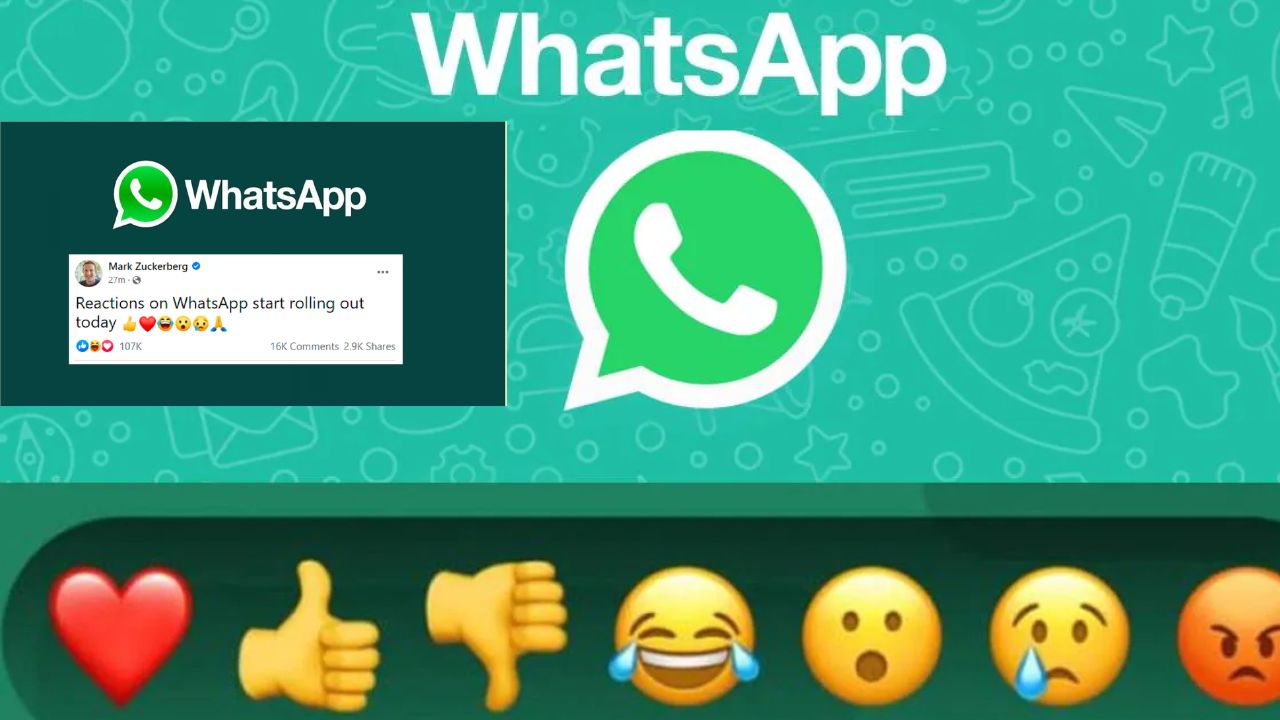 Whatsapp reactions
: Whatsapp has recently rolled out it's new reaction feature on the messaging app similar to one in Instagram. Mark Zukerberg announced this feature on his official Instagram handle and ever since it has become  atopic of discussion. This is hardly surprising given the company's recent announcement of a number of new features on the way. The major WhatApp update comes almost weeks after Meta CEO Mark Zuckerberg introduced the new feature on his official Facebook page.
Whatsapp reactions on Android and Iphone  rolls out
Users will first receive only six emoji reactions, including like, love, laugh, surprised, sad, and gratitude, according to the post. There is a chance that users will be able to use more emojis in the future.
WhatsApp has also been working on a feature that would allow users all over the world to respond to WhatsApp Status Updates quickly. A future version may also allow users to utilise GIFs or stickers in the messaging app in addition to emojis.
Whatsapp reactions how to use 
Step 1.  Make sure to update your whatsapp with it's recent version on the playstore
Step 2. Open the chat you want to first try the reaction emoji
Step 3. Now all you have to do is press and hold the message you wish to respond to.
Step 4. A pop up will display giving you an option of 6 emojis as mentioned above.
Step 5. Now choose the one you want to send and press the emoji.
You are all set now. The reaction feature will work way similar to one already working on instagram and facebook, so that users won't get confused and can use the whatsapp reaction features efficiently.