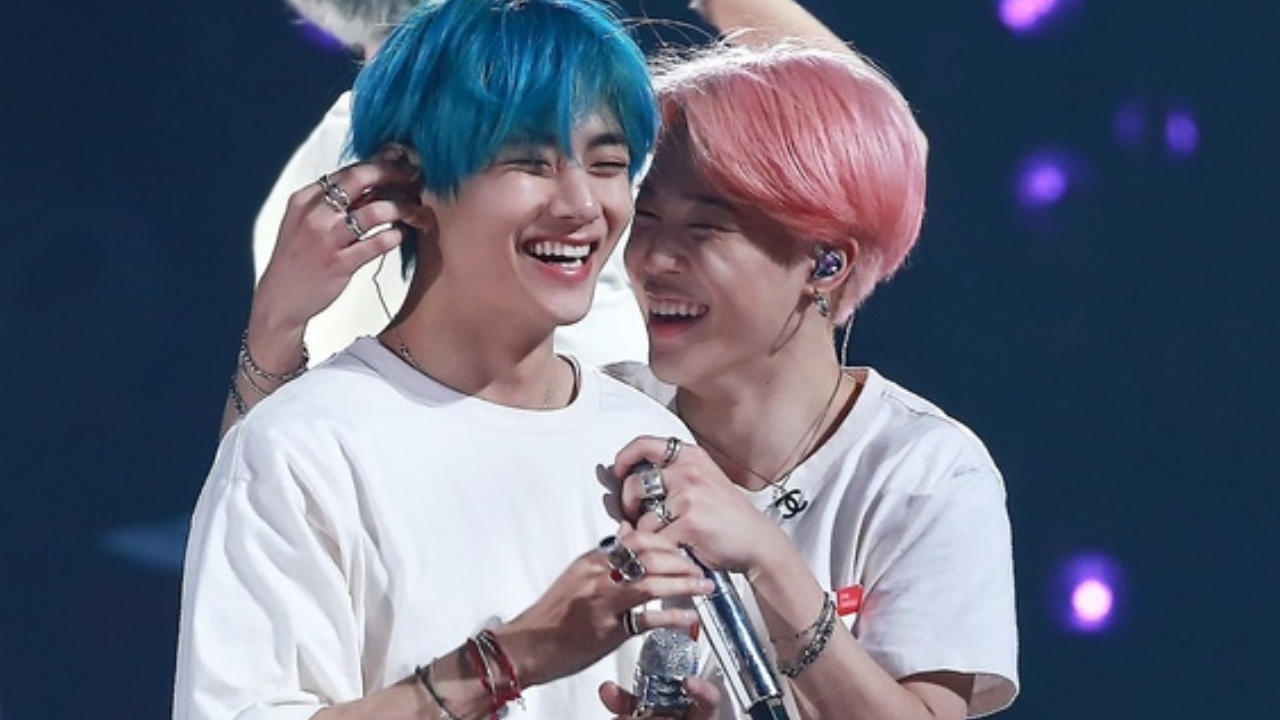 Bangtan Bomb: The 95 liners are at their level best when goofing around and teasing making each other's life entirely miserable. We are talking about BTS Taehyung and Jimin who are also called soulmates. Soulmates for a reason, as much as the duo care about each other deeply and understand their next moment without a blink, they never miss a chance to pull legs as well. Jungkook might be the Golden Maknae of BTS but, Vmin are definitely the babies of the group. And this takes us back to the time when both of them were caught doing something interesting during the 'Butter' era.
BTS V & Jimin moments
The video opens up with giving ARMY's a good laugh after they caught their adorable idols warming up with chairs as they don't have gym equipment before the shoot of 'Butter'. The fun part was they were doing exercises after getting all tucked in suit & ties. Both were helping each other in counting, and like always Tae didn't miss the chance to point out Jimin saying that he needs to straighten his arms, and our cute little mochi blamed it on their costume. It was a good escape though. And it was not only the makeup artists and staff enjoying the play but, also after golden maknae Jungkook who was silently observing this in the back.
VMIN friendship
Later, Jimin gave a closeup shot with the camera which reminded ARMY's of previous days when Taehyung and Jimin used to speak to the cameras all alone, updating ARMY's about their schedule. They both too recalled their debut days and had a nice memory ride. While their fans got teary eyes watching them being adorable as always. Here are a few comments.
"The background song " Friends" made by  Jmin and V is amazing  and i hope they do another concert because if i have lucky i can finally go to there concert but it's not just a concert it will be my first ever concert"
Soulmate Best Friends! No other way to describe these two together. 💜
I love their friendship. They've come a long way from their debut days. I'll forever support you guys, love you BTS!
BTS world tour 2022
After their Seoul PTD concert, BTS has already prepared their chart to go on a world tour after attending Grammys in April. This includes Asia, the US, Europe, Australia, Canada, Latin America, and many more places.  Hybe is yet to release the whole chart possibly after their LA concert.