Who are the Carpenters? The Music Band that inspired M M Keeravani's love for music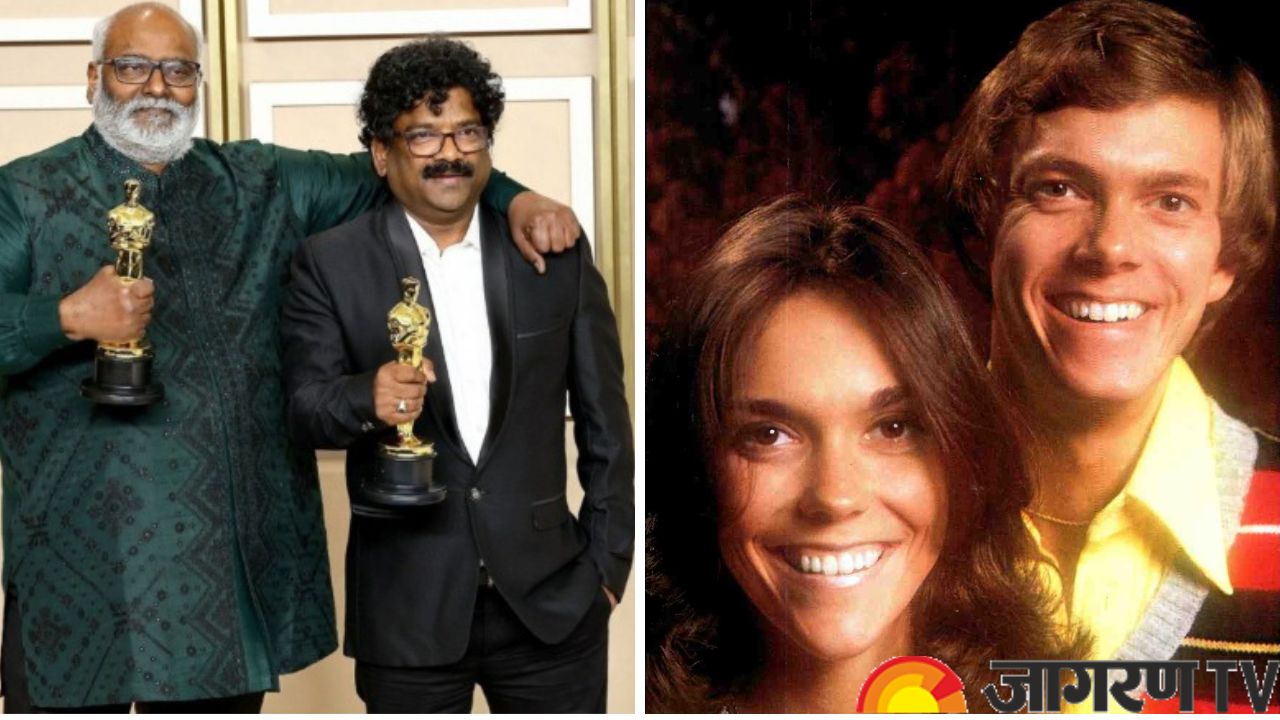 Naatu Naatu, the biggest and most well-known song in India at the moment, made history by taking home the Oscar for Best Song. India has never previously won an Oscar in this category. MM Keeravani and Chandrbose, the song's singer and composer, accepted the award live on stage and performed to celebrate the triumph. The RRR squad thanked its supporters on Twitter for their support and dedicated the win to them.
MM Keeravani's speech
MM Keeravani said, "I grew up listening to the Carpenters and now I am with the Oscars," in his acceptance speech. There was just one dream on his mind: "RRR has to win, pride of every Indian, and must put me on top of the globe," he sang to the tune of the 1970s pop song Top Of The World.
We have won!!
We have won as Indian Cinema!!
We won as a country!!
The Oscar Award is coming home!@ssrajamouli @mmkeeravaani @tarak9999 @boselyricist @DOPSenthilKumar @Rahulsipligunj @kaalabhairava7 #PremRakshith @ssk1122 pic.twitter.com/x8ZYtpOTDN

— Ram Charan (@AlwaysRamCharan) March 13, 2023
Who are Carpenters?
Richard and Karen Carpenter, two siblings from the United States, formed the vocal and instrumental group The Carpenters. By fusing Karen's contralto vocals with Richard's abilities in harmonizing, arranging, and composing, they created a very delicate musical style. The Carpenters released 10 albums, numerous singles, and multiple television specials throughout the course of their 14-year career.
The duo became the top sellers in the soft rock, easy listening, and adult contemporary music genres thanks to their distinctive brand of melodic pop, which resulted in a record-breaking run of hit singles on the US Top 40 and Adult Contemporary charts. In addition to 12 top-10 singles, they also scored 15 number-one successes on the Adult Contemporary chart and three number-one singles, and five number-two singles on the Billboard Hot 100.
Some of their major popular songs include:
Goodbye to love
Merry Christmas Darling
Superstars
Rainy days and Mondays