Who gave the title 'Sardar" to Vallabhai Patel: Know the incident, interesting facts, and more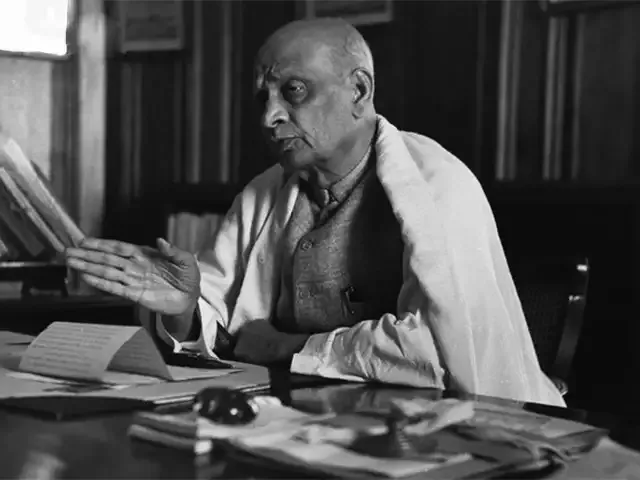 Today marks the 71st death anniversary of Sardar Vallabhai Patel, the first home minister of Independent India. He died on 15 December 1950 in Mumbai.  Remembering his contribution to the upliftment of India, we are going to see how he got the title 'Sardar', some interesting facts about Sardar Vallabhai Patel, and more. 
Remembering Sardar Patel on his Punya Tithi. India will always be grateful to him for his monumental service, his administrative skills and the untiring efforts to unite our nation.

— Narendra Modi (@narendramodi) December 15, 2021
How Vallabhai Patel got the title 'sardar'?
The title 'Sardar' was given to Vallabhai Patel by the peasants and women of Bardoli village. For his remarkable contribution and leadership capabilities, the peasants of Bardoli affectionately called him Sardar. 
From then on, it was by this name that became popular in the country. In 1928, Sardar moved his attention to the village of Bardoli situated in Gujarat, where the escalation in taxes hiked along with the predicament of famine had caused large-scale suffering and deaths. 

Career of Sardar Vallabhai Patel
Following the footsteps of Mahatma Gandhi, Patel was always seen in the persona of a barrister. Since 1918, Patel took the plunge into a life of public service and reformation, starting with the peasants' campaign in Kheda. 
He left his legal practice by 1920, Patel devoted himself completely towards a life of philanthropist. He even worked for the empowerment of women and fought against evils like alcoholism, untouchability, and caste discrimination. 
He was elected Ahmedabad's Municipal President in the years 1922, 1924, and 1927 and succeeded in bringing about positive changes in Ahmedabad. 
Interesting facts about the life of Sardar Vallabhai Patel
Patel was appointed as the first Deputy Prime Minister and Home Minister of India.
He cleared his matriculation studies at the age of 22.
Before meeting Gandhi, he was not interested to enter into politics.
Sardar Patel organized peasants in Gujarat in non-violent civil disobedience against the British Raj.
Sardar Vallabhbhai Patel worked extensively for the rights of minorities and women, and against untouchability and caste discrimination.
He is credited for the political integration of over 500 princely states into the independent Republic of India.
His wife Jhaverba passed away when he was only 33 years old, he remained a widower for his entire life.
The Statue of Unity in Gujrat is a tribute to him.
In 1991 he was conferred with Bharat Ratna, posthumously.