Meet 'real-life' Devika Chatterjee- The Inspiration Behind Rani Mukerji's movie Mrs. Chatterjee Vs Norway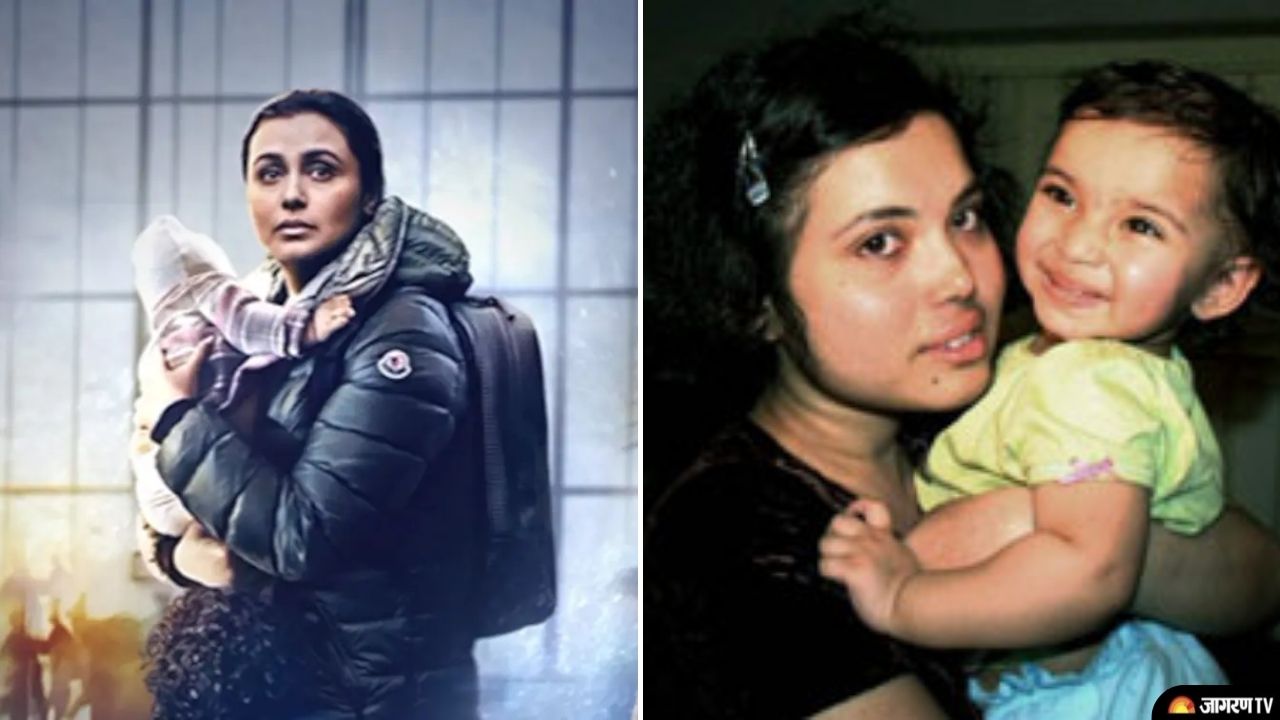 The trailer for Bollywood actress Rani Mukerji's next film Mrs. Chatterjee Vs. Norway was unveiled on Thursday, marking her return from a long absence. As soon as the Mrs. Chatterjee Vs. Norway trailer hit the internet, critics and fans praised the actress and praised the film's creators for creating emotionally engaging but compelling content. Rani Mukerji and Anirban Bhattacharya play the key roles in Mrs. Chatterjee Vs. Norway, which is directed by Ashima Chibber. Neena Gupta and Jim Sarbh also play important roles. 
The services came to this conclusion after observing Devika Chatterjee (Rani Mukerji) raise her children in accordance with Indian customs, which includes hand-feeding them, sharing a bed with them, and applying 'nazar' teekas to them. They claim that this is sufficient to sever a mother's relationship with her children. Mrs. Chatterjee won't give up, though. She takes her case to courts in India and Norway, with or without her husband's backing, who is more concerned about his citizenship status, to defend her rights and those of her children.
Mrs. Chatterjee Vs Norway Film Vs True Story 
Mrs. Chatterjee Vs Norway, a film produced by Zee Studios, is being promoted as a genuine account of a Bengali couple living in Norway. Devika Chatterjee, portrayed by Rani Mukerji, leads a contented life in Norway with her husband and their two young children. But, child protective services in Norway take her children away from her, claiming that the couple was not properly raising them. Yet, due to Norway's ignorance of Indian culture, child protective services came to this judgement.
Mrs. Chatterjee Vs Norway Release Date
The movie's initial release date was set for March 3, 2023. The movie, which is made by Zee Studios and Emmay Entertainment, spends a lot of time in Estonia and in several regions of India. In addition, Rani Mukerji is working on her memoir, which will be released on March 21, 2023, her birthday.
Sagarika Bhattacharya's Life Story
Sagarika and Anurup Bhattacharya, a couple from Kolkata, were residing in Norway when the country's child protection authorities abducted their two children. This incident is the basis for the factual story Mrs. Chatterjee Vs. Norway. For the uninitiated, on May 11 of this year, Norway's government-run Child Protection Services removed Sagarika and Anurup Bhattacharya's two children, alleging improper child rearing. The two kids, Avigyan, who is now two and a half, and Aishwarya, who turned one on December 6, went to court, and on November 30 the judge made the decision that they would be placed in separate foster homes until they are 18 years old. Also, they can only spend an hour at a time with their parents twice a year. After that, the couple turned to Mamata Banerjee, the chief minister of West Bengal, and the Indian government for assistance.
Sagarika and Anurup Bhattacharya | Sagarika Husband
According to reports, geophysicist Anurup Bhattacharya married Sagarika in 2007; the couple then relocated to Norway to begin their new life together. When Sagarika became pregnant for the first time with Abhigyan in 2008, she moved back to Kolkata and stayed for a year. Her child started displaying "autism-like" symptoms during this time. In order to join Anurup, the two went back to Norway in 2009. The couple enrolled Abhigyan in a family kindergarten by 2010, and Sagarika was expecting her second kid at the same time. She spent a lot of time alone with the boy since Anurup worked long hours. Abhigyan started to exhibit "concerning" behaviours at this point, like slamming his head on the floor whenever he was angry. Sagarika found it more difficult to comfort Abhigyan because she was weak and heavily pregnant. To put things in perspective, it's important to note that Norway has a very severe system for protecting children and a long tradition of enforcing uniform laws for all residents, regardless of their cultural backgrounds. For instance, it is prohibited to smack someone lightly there. 
In November 2010, a team from the CWS showed up at Sagarika's house after "receiving disquieting alerts about Abhigyan and his relationship with mother". However, they left without further action upon seeing that she was pregnant. Next month, Aishwarya was born, and Sagarika took on a slow recovery process. At this time, Abhigyan began showing more signs of frustration when he would watch his sister be breast-fed, and taking care of the two kids, while managing a home while her husband kept busy with his job, got increasingly taxing for Sagarika. Eventually, the kindergarten where she was sending her children began sending out alerts to CWS, and she was asked to sit for Marte Meo counselling for being "disorganised, unpunctual, lacking in structure and unable to establish a proper daily routine for herself or her family". 
In February 2012, it announced that the children would be handed over to Arunabhas Bhattacharya, the children's uncle and an unmarried dentist. Meanwhile, Sagarika and Anurup's marriage had broken down, and an ugly custody battle was rearing its head.In April that year, in a small win, after intervention by the Government of India, the Norwegian court handling the case allowed the children to return to India, under the condition that they would live with Arunabhas. But the battle was far from over for Sagarika, who filed a petition with Burdwan's (West Bengal) Child Welfare Committee to have her children transferred to her care. She alleged that her husband's parents had been reluctant to let her visit her children, and that the kids were not being looked after. The Child Welfare Committee seconded this claim in their report. In November 2012, Sagarika was declared psychologically fit to bring up her children.
In particular, the UN Committee on the Rights of the Child expressed concern in 2005 regarding "the number of children removed from families and placed in foster homes in Norway. Additionally, it stated that in order to protect the natural family setting and act in the child's best interests, Norway must only use foster homes as a last resort.