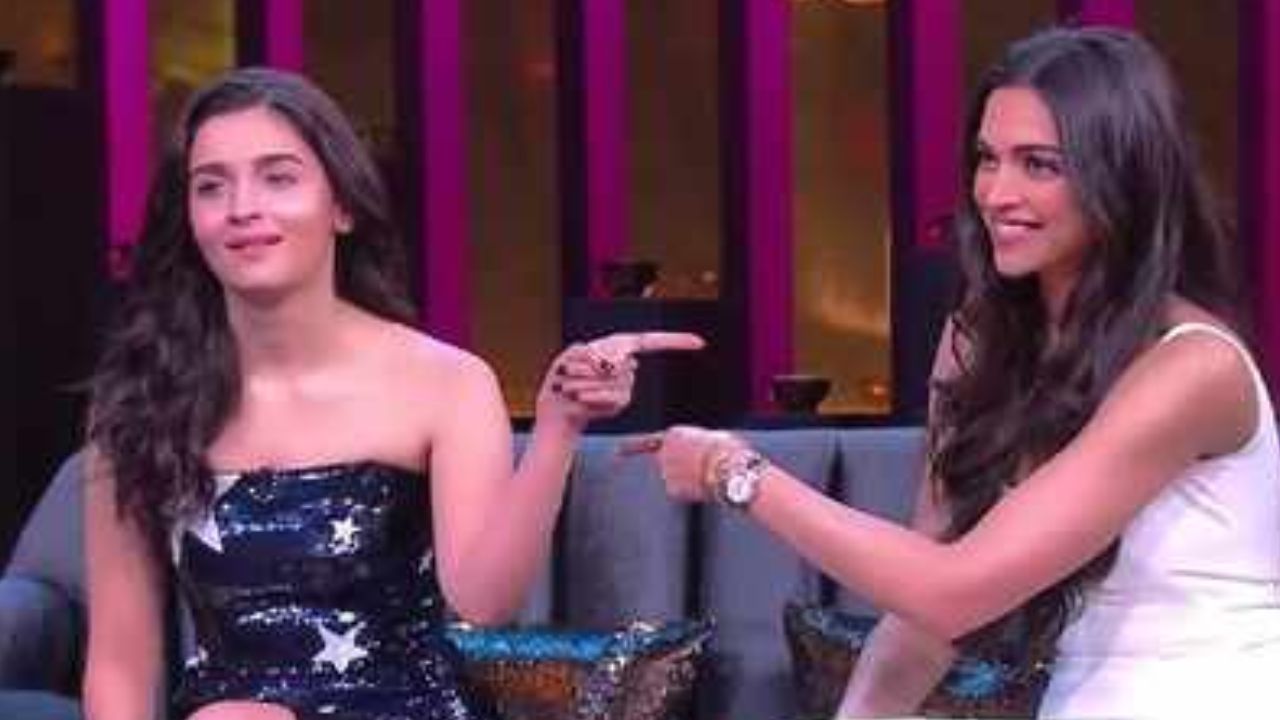 Koffee with Karan always was and will remain one of the most talked about controversial shows which discloses different layers of Bollywood celebs personal lives. Over the time we have seen not only bollywood but Indian Cricket Squad as well as many other prominent celebrities joining the guest list as well. Now, after the hiatus Karan Johar is back with his bean spilling show Koffee With Karan season 7 but to the disappointment Deepika Padukone will not join the guest list even after the invitation despite her husband Ranveer Singh making an appearance. Know why?
Why is Deepika Padukone not accepting Koffee with Karan 7
As per Toi Karan has sent Deepika a personal invitation letter but the Bajirao Mastani actress refused to accept it. The show's creators also tried to get Deepika Padukone to appear, but this season Deepika Padukone opted to stay away from the programme. Deepika "did not say "yes," according to the information gleaned from the sources.
Deepika Padukone at Koffee with Karan
We all are aware about the fact that Deepika's 2010 Koffee with Karan episode remained one of the most viewed episodes of Kjo's show following her remark against Ranbir Kapoor. Maybe she didn't want to stir up trouble as she did in 2010. Or maybe she just felt uncomfortable talking about her connections. Whatever the reason maybe but fans were left quite disappointed as they were looking more for Deepveer contents.
Earlier when Ranveer appeared on the show along with his rocky or rani ki prem Khanai co-star Alia Bhatt he spilled a lot of beans about his married life and also how he first approached Deepika and got her number saved in his mobile phone. Additionally, Ranveer admitted that Deepika's mother, Ujjala Padukone, first didn't know how to feel about him but that, through time, their relationship got warm and now their vibes match each other.