Why is Priyanka Chopra not present everywhere Deepika Padukone is…Noticed?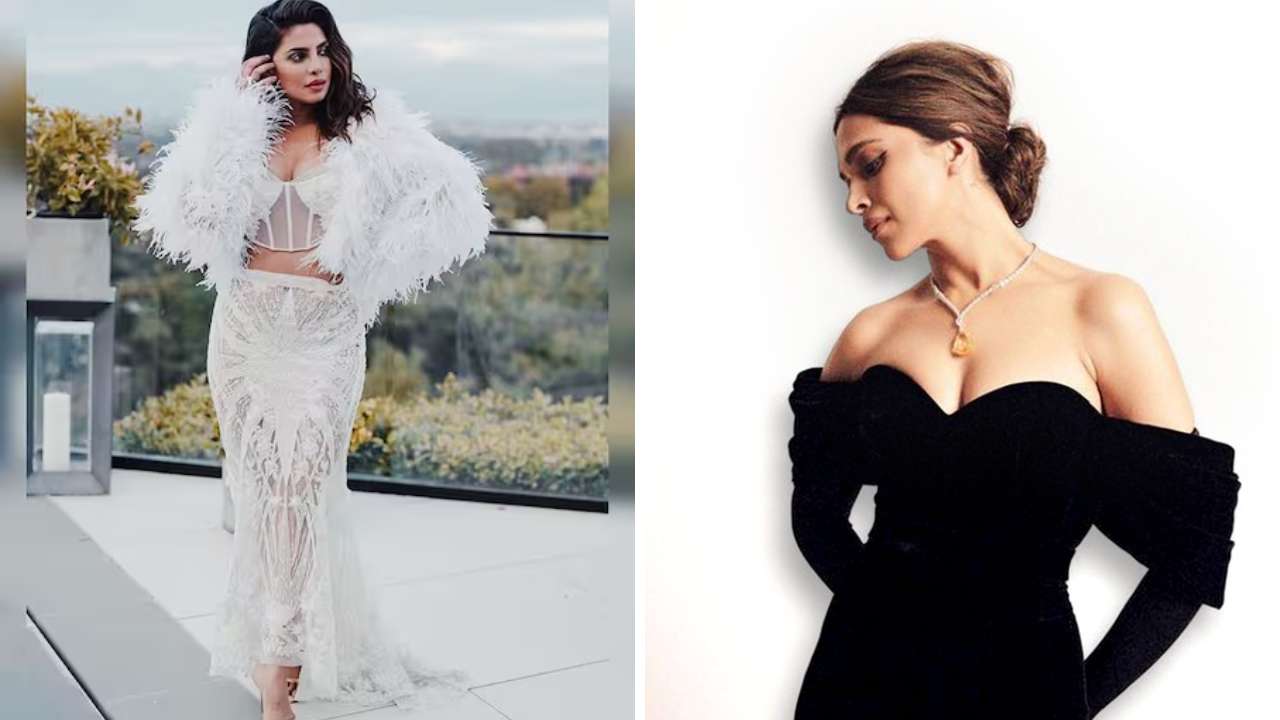 Priyanka Chopra and Deepika Padukone both the Indian cinema divas are currently hailed as the top Global Icons. Be it lining up the luxury labels in line for Brand Ambassadorship or bagging Hollywood projects, the extreme level of craze both the queens are garnering is just insane. Recently both the actresses were spotted gracing the Oscars Champagne carpet but we missed them watching together sharing the same schedule and we wonder why Priyanka and Deepika are constantly being apart ever since their Global kick went wild. Here are few instances where we noticed something off in the air between the two
Priyanka and Deepika on the same page but apart
Cannes 2022
Cannes has always played a big part in bringing Priyanka and Deepika to the world of fashion extravaganza. Priyanka Chopra skipped walking the red carpet last year owing to her 'Mommy duties'. The Diva has been a regular since 2019. Meanwhile Cannes 2022 also witnessed Deepika Padukone taking up the jury spot, the actress was one of the few Indians who got the chance to co-judge the gala event alongside some of the big industry names. Deepika has been attending the Cannes since 2017.
Oscars 2023
Oscars 2023 was such a proud moment for India and unquestionably the Indian cinema season to rock the Academy awards. India bagged two prestigious awards. The first went to The Elephant Whisperers in best short documentary category while the second went to RRR song Naatu Naatu for the best original song category. What made us even more proud to see was Deepika Padukone being one of the presenters at the ceremony while Priyanka Chopra hosting the pre Oscars ceremony. However we did not see Deepika in the pre Oscars and Priyanka in the main event. We wonder whether it's the global stardom bringing the two best on the rival fronts or just a scheduling issue which is keeping the fans from watching them pose together on the Red Carpet.
Met Gala 2022
The Met Gala and the meme worthy outfits of Priyanka and Deepika was such a period. As much as netizens trolled them for their outfits, audience were pleased to see the queen setting benchmarks together on the Global front. But last year Priyanka and Nick gave a miss to Met Gala 2022 while Deepika also disappointed her fans by not attending the same. We are definitely longing to see our queen bounce back on the same stage, setting it on fire with desi glam.