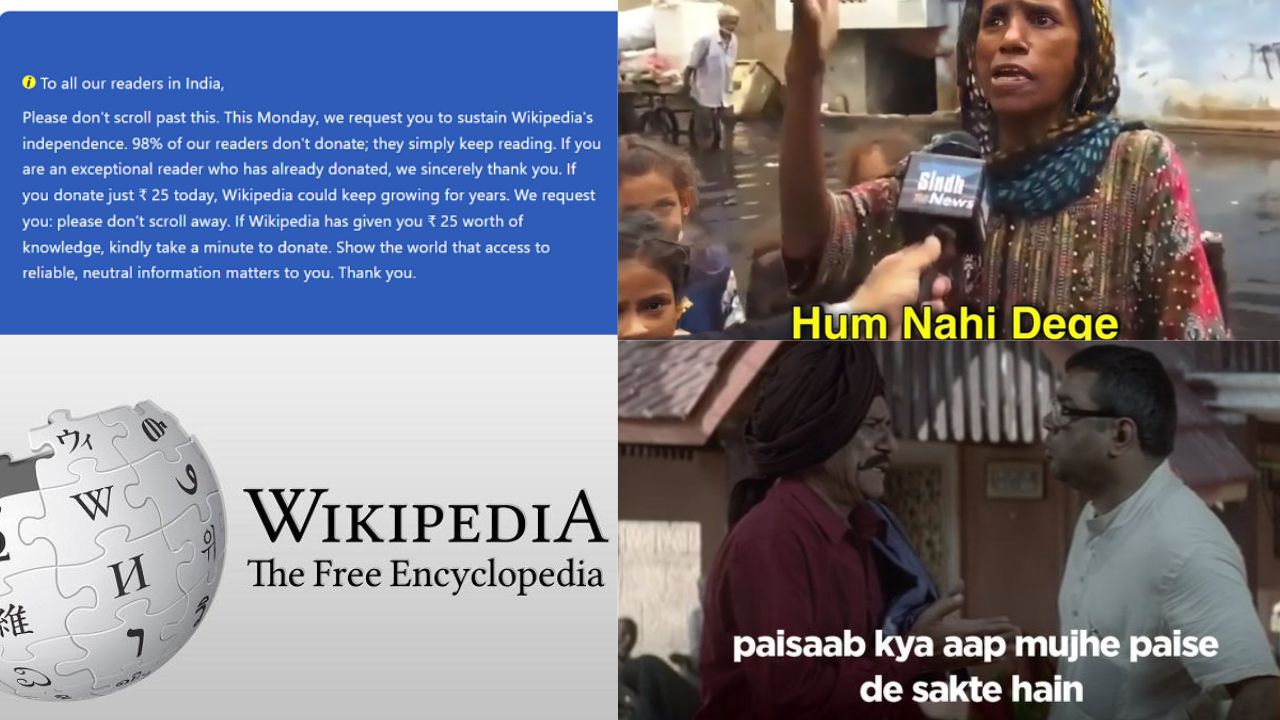 Your beloved wikipedia the free encyclopedia is in need of funds, and if your are one of those users who frequently visit the site and constantly google eerie unknown or missed information on wikipedia, then you might be aware about the recent pop ups on the page, urging for your monetary support and many would have just skipped and crossed the notification box to continue reading what they were searching for. And now the users all around India are dropping hilarious memes for the same
People reacts on wikipedia asking funds
Well, its not wrong to say that wikipedia has been an important part of our life for a long time and for every age group.The encyclopedia now needs our aid as well, and is seeking for donations from its readers by flashing a message box which reads "98% of our readers don't donate, if you are an exceptional reader who donated we sincerely thank you, if you donate Rs. 25 today, wikipedia can keep growing for year, We ask you, humbly: don't scroll away,"
Memes on wikipedia donations
People on the internet, on the other hand, are having a good time with Wikipedia's modest request by making meme templates and trolling, some even claimed that wiki don't need our donations as they generate enough revenue.
Why is Wikipedia asking for funds?
Pat Pena, Wikimedia Foundation's Director of Operations, clarified a few points on the current fundraising drive in India. Pena stated, "Reader donations are vital to Wikipedia's global existence. We maintain a worldwide infrastructure similar to the world's largest commercial websites to suit the needs of readers in India and around the world."