Women's Day 2023: These Biker women have won millions of hearts and fulfilled their dream against all odds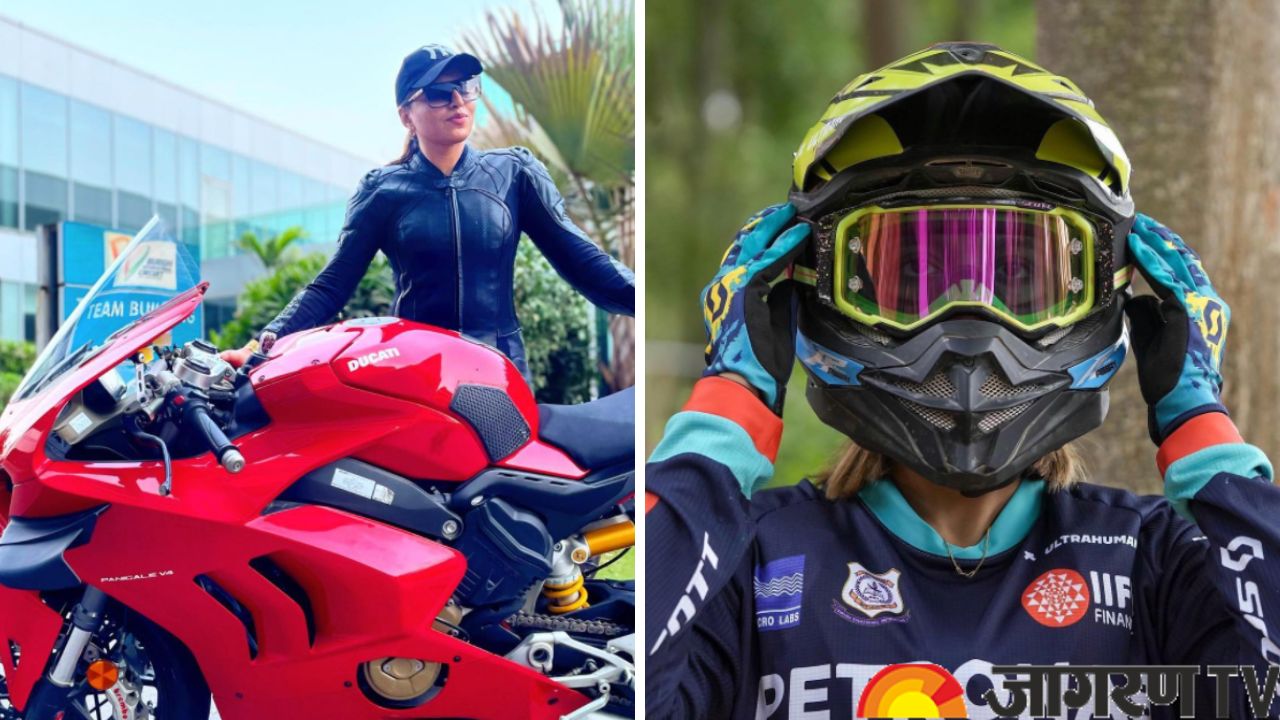 On March 8, people all across the world observe International Women's Day. The day recognizes the place of women in our society, their rights, and the significance of women's emancipation. Women are advancing in every sector of the economy. She is doing an excellent job of taking care of her family's needs as well as those of the office or other occupations. On this occasion let's take a look at some Women Bikers who have beaten all odds and accomplished their dream.
Top Women Bikers who are winning hearts
Dr. Neharika Yadav
The dentist Dr. Neharika Yadav is also passionate about riding motorcycles. She achieved the 20th-fastest time out of 97 male riders in the 2015 KTM open track, earning the title of "India's Fastest Woman Super Biker". Dr. Neharika competes in motorcycle races and frequently rides her Ducati Panigale 899. At Buddh International Circuit, she established a lap record on her Ducati of 2:23. 
 

 

 

View this post on Instagram
Aishwarya Pissay
Off-road racing is something Aishwarya Pissay competes in. She made her racing debut at the TVS One-Make Race championship for women when she was 21 years old. After three years, Aishwarya won the Baja Aragon FIM series in Spain at the age of 24, making history as the first Indian woman to do it. At the age of 18, Aishwarya began riding for an MTV show, and in 24 days, she went from Gujarat (Rann of Kutch) to Meghalaya (Cherrapunji). Aishwarya has changed the face of motorcycle racing with her six championship victories from on-road and off-road competitions, and she currently leads the women's division of the World Championship.
 

 

 

View this post on Instagram
Maral Yazarloo
Maral Yazarloo maintained her passion for motorcycles despite taking on a variety of tasks, including designing her own clothing line, developing marketing plans for a prestigious corporation, and riding with Harley-Davidson. Yazarloo is recognized as "India's Best Female Superbiker" and is the owner of a Harley Davidson Night Rod, a Ducati Diavel, a Harley Davidson Fat Boy Special, and a BMW GS. Yazarloo is particularly careful about motorcycle clothing, saying that each rider should have a protective helmet, gloves, and robust riding boots. Maral Yazarloo visited 67 different nations.
 

 

 

View this post on Instagram
Dr. Sarika Mehta
Dr. Mehta learned to ride a bike from her husband, but learning to ride a bike wasn't easy for Sarika because she came from a strict home. But her tenacity won out above all. She is the first woman in India to ride a motorcycle through ten nations, including Myanmar, Laos, Nepal, Bhutan, Vietnam, Cambodia, Thailand, Malaysia, and Singapore. To support and inspire women who love bikes, she formed The Bicycle Queens, a group for solely female cyclists.
 

 

 

View this post on Instagram
Esha Gupta
Esha Gupta left her position with an MNC to pursue her passion for biking excursions. The mileage she has logged on her Bajaj Avenger motorcycle is almost 75,000 km. In 2014, Esha cycled the 7,000 km (40 days) Golden Quadrilateral between Mumbai, Delhi, Kolkata, and Chennai. In 2016, Esha rode solo through more than 16 states.