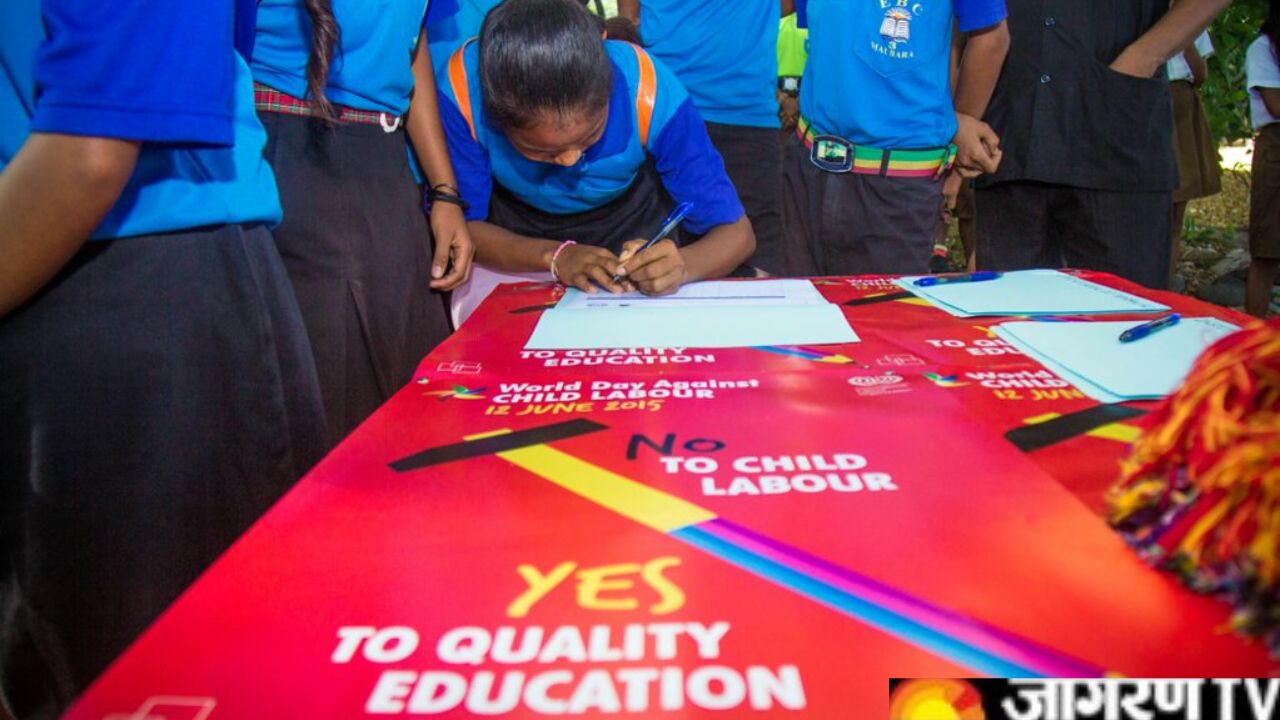 Every year 12 June is observed as World Against Child Labor Day. Child labor comes under the category of crime and there is a provision of harshest punishment on those who encourage it. Every year on 12 June, World Day raises awareness among millions of people around the world, including governments, employers and labor organizations, civil society, to highlight the plight of child labor and many campaigns are also run to help them.
History of World against Child Labor Day
The International Labor Organization (ILO) launched World Day Against Child Labor in 2002 to take necessary action to end child labor. It is very important for everyone not to take away their dreams from their children. They should not have blisters in their hands, they should have a pen and a book. This is the future of our country and it is our duty to stop them from doing child labor.
Significance of World Against Child Labor Day
The day mainly focuses on the development of children and it protects the right to education and dignified life for the children. Therefore, it is important to achieve the Sustainable Development Goals (SDGs) by 2030 promoted by the United Nations. Many organizations, ILOs etc. are making efforts to curb child labor. But we should also be responsible and do our duty to help eliminate child labour. It is rightly said that the child who emerges from child labor realizes his own potential and self-worth. They began to enjoy life, human rights and lead a dignified life. Undoubtedly such children will also contribute to the economic and social development of the country and the world.
Theme of World Against Child Labor Day 2022
The 2022 theme of the world day calls for increased investment in social protection systems and schemes to establish solid social protection floors and protect children from child labour. While significant progress has been made in reducing child labour over the last two decades, progress has slowed over time, and it has even stalled during the period 2016-2020. Today, 160 million children still engaged in child labour – some as young as 5.