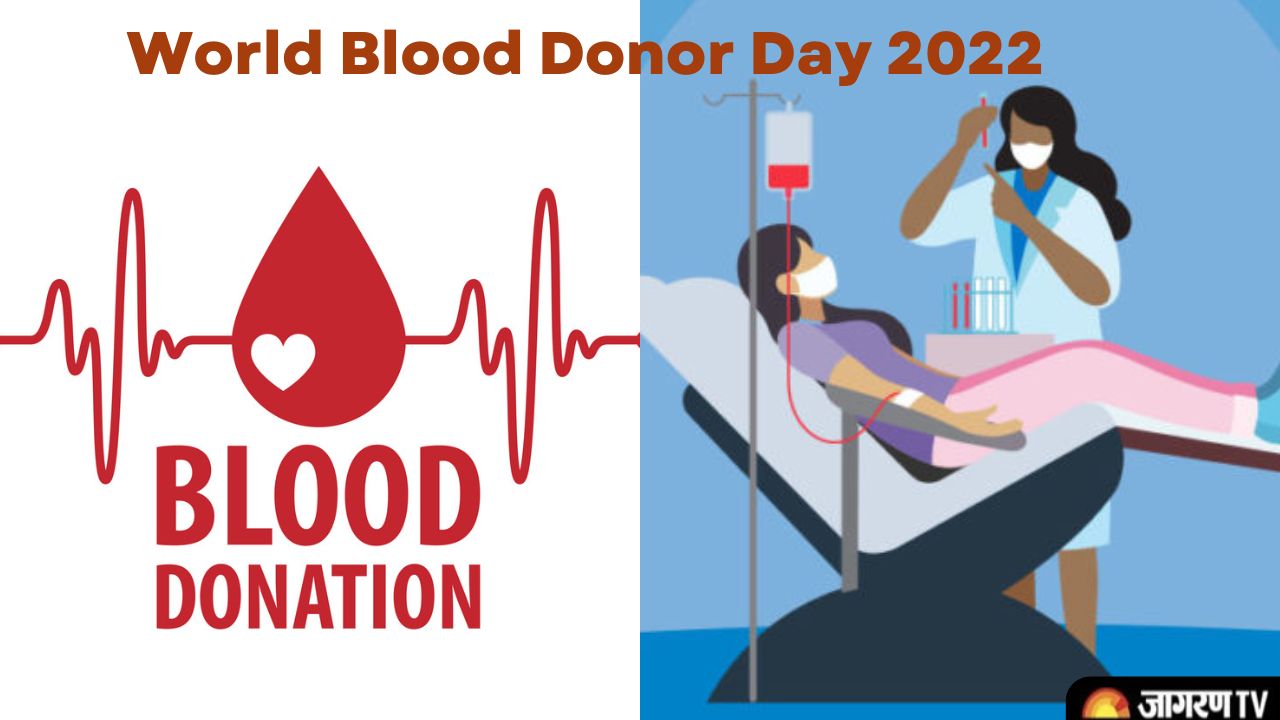 World Blood Donor Day 2022: World Blood Donor Day is observed on 14 June across the world. This day is observed every year on 14 June with an aim of creating a worldwide culture of voluntary blood donation. Mexico will host World Blood Donor Day 2022 through its National Blood Centre. The global event will be held in Mexico City on 14 June 2022.
World Blood Donor Day 2022: Significance, Purpose and Objective
The main objective of the campaign is to thank donors and their life-saving blood gifts and to promote voluntary unpaid blood donation. 
The need for blood and blood products is increasing every year, and many patients requiring life-saving transfusions do not have timely access to safe blood and blood products.
Regular voluntary unpaid blood donors are the safest source of blood as there are fewer bloodborne infections among these donors than among people who give blood in exchange for money or who donate for family members in emergencies.
World Blood Donor Day 2022: Theme
The slogan/theme for the World Blood Donor Day 2022 is "Donating blood is an act of solidarity. Join the effort and save lives".
World Blood Donor Day 2022: History and Background
World Blood Donor Day is celebrated every year on the birth anniversary (14 June 1868) of Karl Landsteiner. The first celebration was initiated and established on 14 June 2004 by the "World Health Organisation, the International Federation of Red Cross and Red Crescent Societies" with an aim to raise public awareness about the need for safe blood donation voluntarily and unpaid by the healthy person.
Who is Karl Landsteiner?
Karl Landsteiner was an Austrian biologist, physician, and immunologist. He distinguished the main blood groups in 1900. He also developed the modern system of classification of blood groups from his identification of the presence of agglutinins in the blood. In 1937, with Alexander S. Wiener, identified the Rhesus factor, thus enabling physicians to transfuse blood without endangering the patient's life. With Constantin Levaditi and Erwin Popper, he discovered the polio virus in 1909. He received the Aronson Prize in 1926. In 1930, he received the Nobel Prize in Physiology or Medicine. He was posthumously awarded the Lasker Award in 1946 and has been described as the father of transfusion medicine. 
Source: who.int