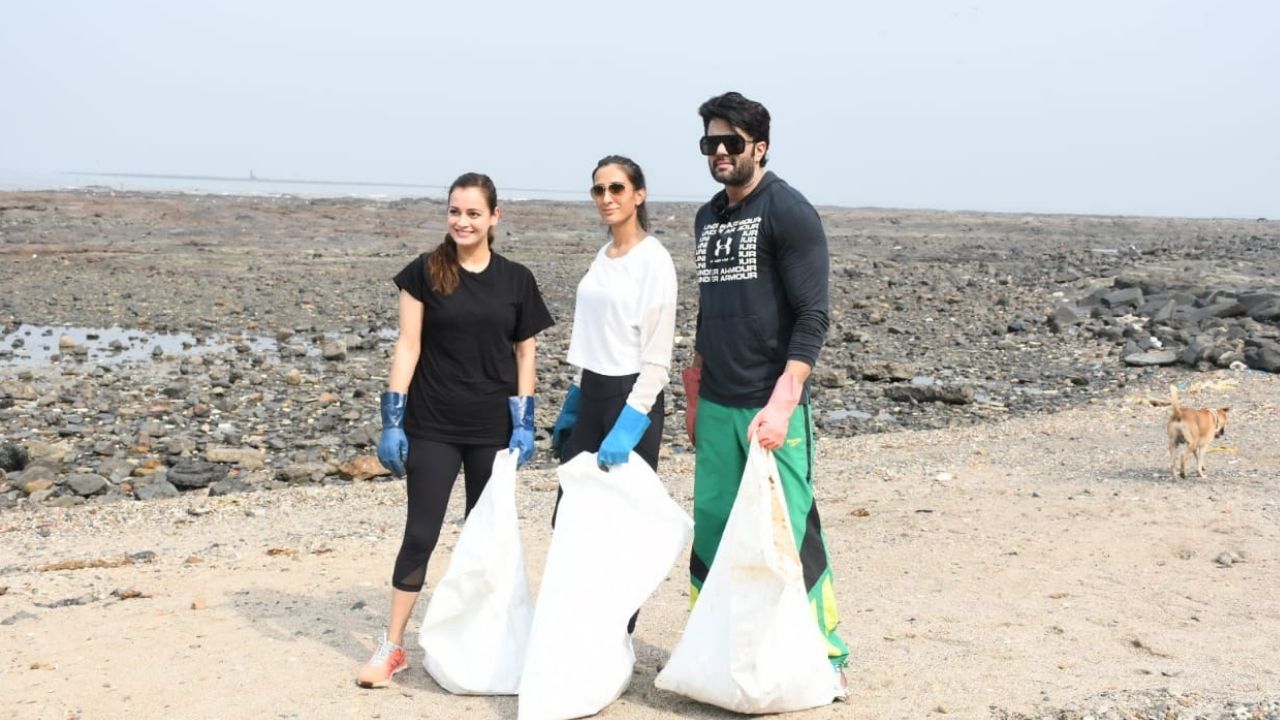 Earth day 2022: "Don't forget that you have inherited this Earth from your ancestors to pass it on to your children…. The onus of taking good care of it lies on your shoulders." Wishing you all a happy earth day and don't forget one person can make a difference. On the occasion of World Earth day 2022 environmentalist and Bollywood actress Dia Mirza was spotted in a beach cleaning campaign at Bandra along with Manish paul and Pragya Kapoor. The actress also spoke about the sustainability movement and requested everyone to take it seriously this time. 
Dia Mirza along with Manish Paul spotted for beach clean up
The actor producer and model who is also a social worker and environmentalist was spotted today along with actor/comedian Manish Paul and Pragya Kapoor at Bandra's beach in Mumbai. The team along with many other volunteers were seen collecting litter, plastic bottles, garbage and other waste products scattered at the seashore. Pic courtesy- viral bhayani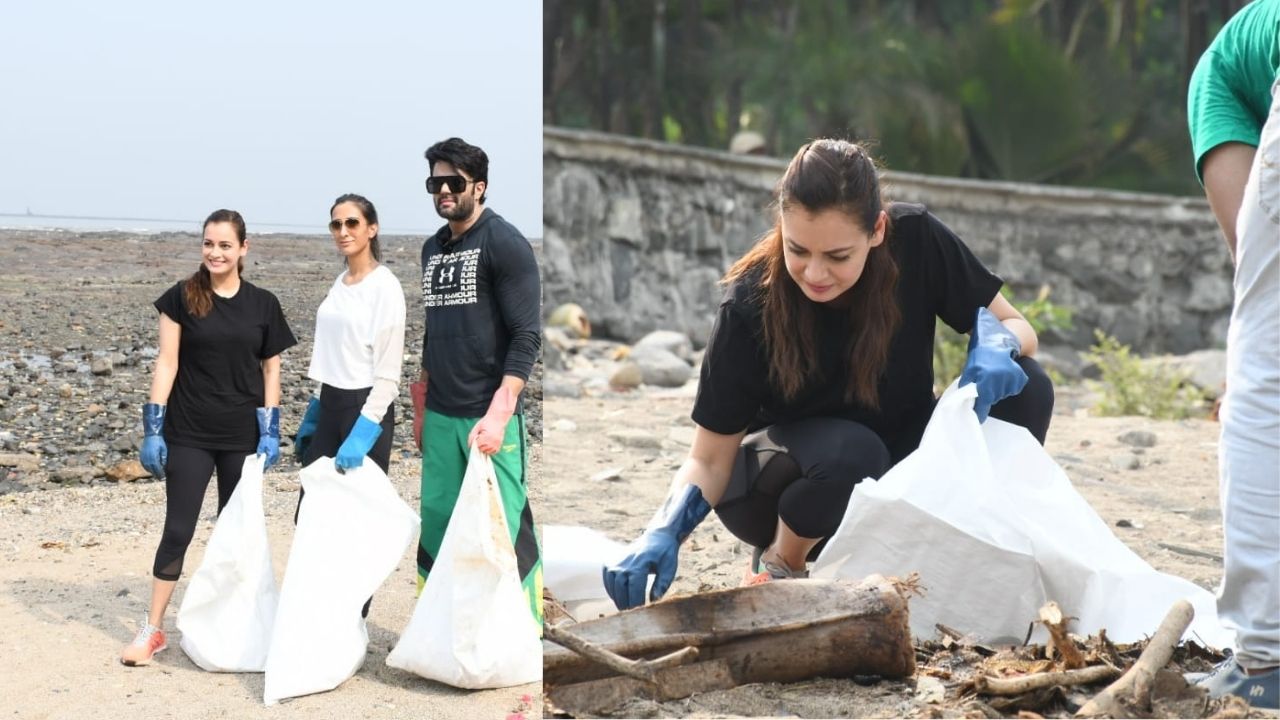 The actress afterwards was spotted leaving and as she walked towards her car she interacted with paparazzi who were seen asking how her day was. For those who don't know Mirza is also the United Nations Environment Goodwill Ambassador and UN Secretary-general Advocate for Sustainable Development Goals.
Dia Mirza speaks on sustainability movement on World earth day 2022
In talks with Hindustan times the environmentalist shared her opinion about the changing mindset of people towards the environment and said "There is a growing number of people who understand that their personal actions and personal choices impact the health of the planet. There is an upsurge in the number of people who want to create conscious economies. We need to practice conscious consumerism, that is a key component of achieving sustainability'.