Earth Day 2023: How Can We Protect Our Environment in Everyday Life?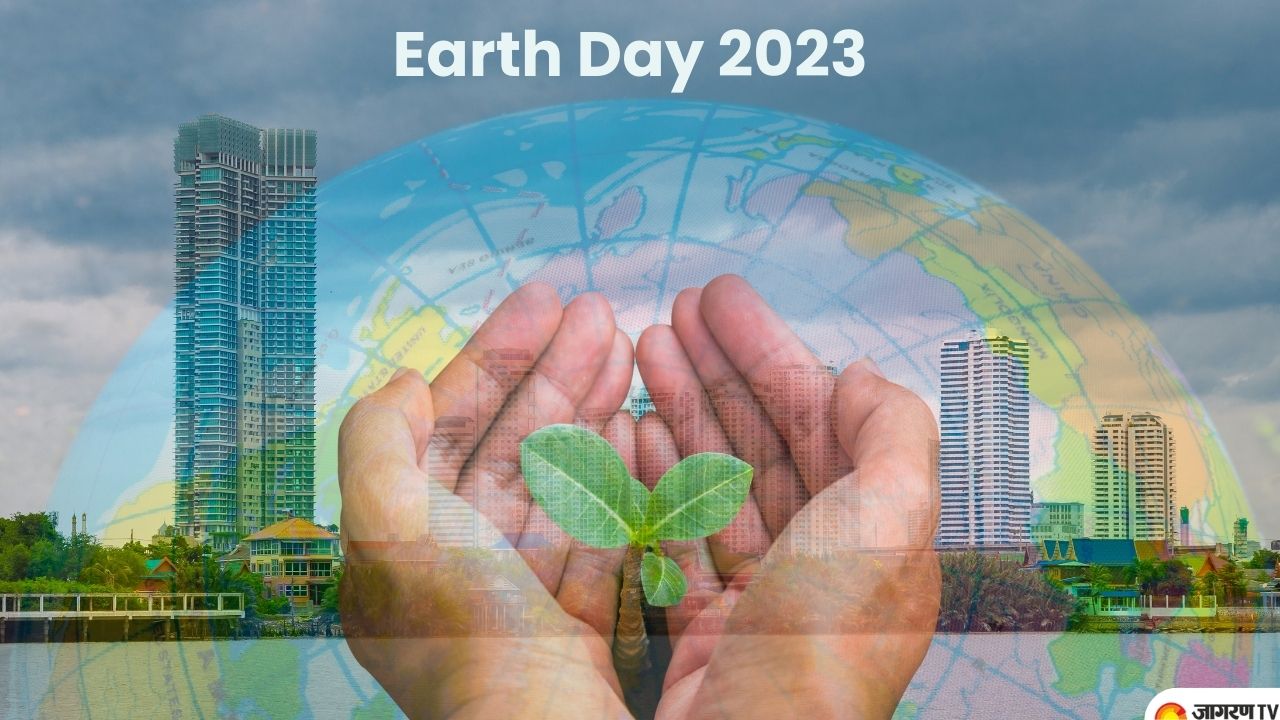 Earth Day 2023: Every year on April 22, "Earth Day" is marked to raise awareness of the significance of climate change and methods to save our planet. The day, commonly referred to as "International Mother Earth Day," emphasises efforts to save the environment and the planet. 
Earth Day History
During the UNESCO convention in San Francisco in 1969, World Earth Day was first observed on April 22, 1970. John Mc Connell, a peace activist, suggested honouring Mother Earth and the idea of peace. Earlier, it was suggested that World Earth Day be celebrated on March 21, 1970, the first day of spring in the Northern Hemisphere. But later, U.S. Senator Gaylord Nelson suggested holding a national day of environmental awareness on April 22, 1970, and renaming it "Earth Day."
Read More: Happy Earth Day 2023: Wishes, Slogans, Messages, Quotes, Facts and More
Earth Day 2023 Theme
The theme for World Earth Day 2023 is 'Invest In Our Planet.' The theme for World Earth Day 2022 was also the same, 'Invest in our planet'. 
Earth Day 2023: Ways You Can Start To Protect The Environment
Recycle and reuse- Avoid disposing of recyclable rubbish in the garbage; this will reduce the amount of waste that needs to be dumped on the ground and increase the quality of the soil. The outdated items might be repurposed to create brand-new jewellery or toys. Anyone may create profit out of rubbish by using a little imagination.

Afforestation- The only way to make up for the trees that were taken down may be through reforestation. Additionally, giving clothing that is too small or has only been worn once may lessen the demand for cotton plants needed to produce fabric.

Save electricity usage- Always make sure you switch it off while leaving the room. Use electrical appliances that consume only less power.

Prevent air pollution- One of the main factors contributing to the acceleration of global warming is vehicle pollution. The use of petrol and diesel to keep cars running efficiently and the harsh toxins those fuels emit will contaminate the pure air. Try to take public transport or pool up with others to prevent pollution. 

Use less water- One of the most important resources is water. It must be used carefully and wisely. By never wasting even a single drop of water, one may preserve and safeguard the ecosystem. Taps that continually dripping water should be fixed.

Use fewer chemicals- You'll be making the correct decisions if you use less dangerous chemicals. It's difficult to predict the potential long-term harm that chemicals may cause to our bodies and the environment, so it's preferable to stay away from them whenever possible. Choose organic food, chemical-free household cleaners, all-natural cosmetics and personal care products, and chemical-free lawn and garden maintenance.

Use your purchasing power for good- Being a consumer has its advantages since it gives us the freedom to decide where to spend our hard-earned money. Consider your financial support for a cleaner planet as your voice and your vote. Use it wisely to purchase products, services, and experiences with a lower carbon footprint. Choose to do business with organisations who promote sustainability initiatives, use renewable energy sources, and actually practise environmental protection.