Indian Express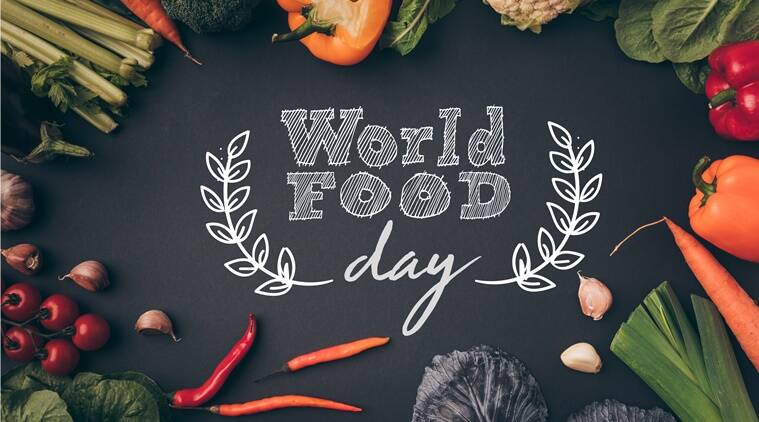 World Food Day 2021: 
Food is an inseparable part of the lives of every living being on this planet. However, there are still millions of people out there who strive and struggle every day to manage a meal in a day. So, it is always said we should always appreciate the food we get to eat, and should always be grateful for that. While World Food Day is commemorated every year with a similar aim.
So, in this article further, we will know more about World Food Day history, significance, date, and theme.
World Food Day 2021 Date:
World Food Day is celebrated every year on 16th October, across the globe.
World Food Day 2021 History:
The Food and Agriculture Organisation (FAO's) Member Countries at the Organization's 20th General Conference in November 1979 established the World Food Day. While the idea to celebrate World Food Day (WFD) was suggested by the Hungarian Delegation, led by the former Hungarian Minister of Agriculture and Food Dr. Pál Romány, who also played an active role at the 20th Session of the FAO Conference. 
And since then, World Food Day has been observed in over 150 countries.
World Food Day 2021 Significance: 
World Food Day is celebrated every year to mark the foundation of the United Nations Food and Agriculture Organization in 1945. However, World Food Day is also celebrated with the aim to raise awareness around issues behind poverty and hunger.
World Food Day is celebrated extensively by various organizations concerned with hunger and food security, including the International Fund for Agricultural Development and World Food Programme (WFP). While the WFP also was honored with the Nobel Prize in Peace 2020 for their extended efforts to combat hunger, playing a significant role in stopping the use of hunger in form of a weapon for war and conflict, and contribute to peace in conflict areas.
World Food Day 2021 Theme:
The theme for World Food Day 2021 is " Safe food now for a healthy tomorrow." While the theme for World Foos Day every year revolved largely around Agriculture, food, and investment so as to increase the production of food products.