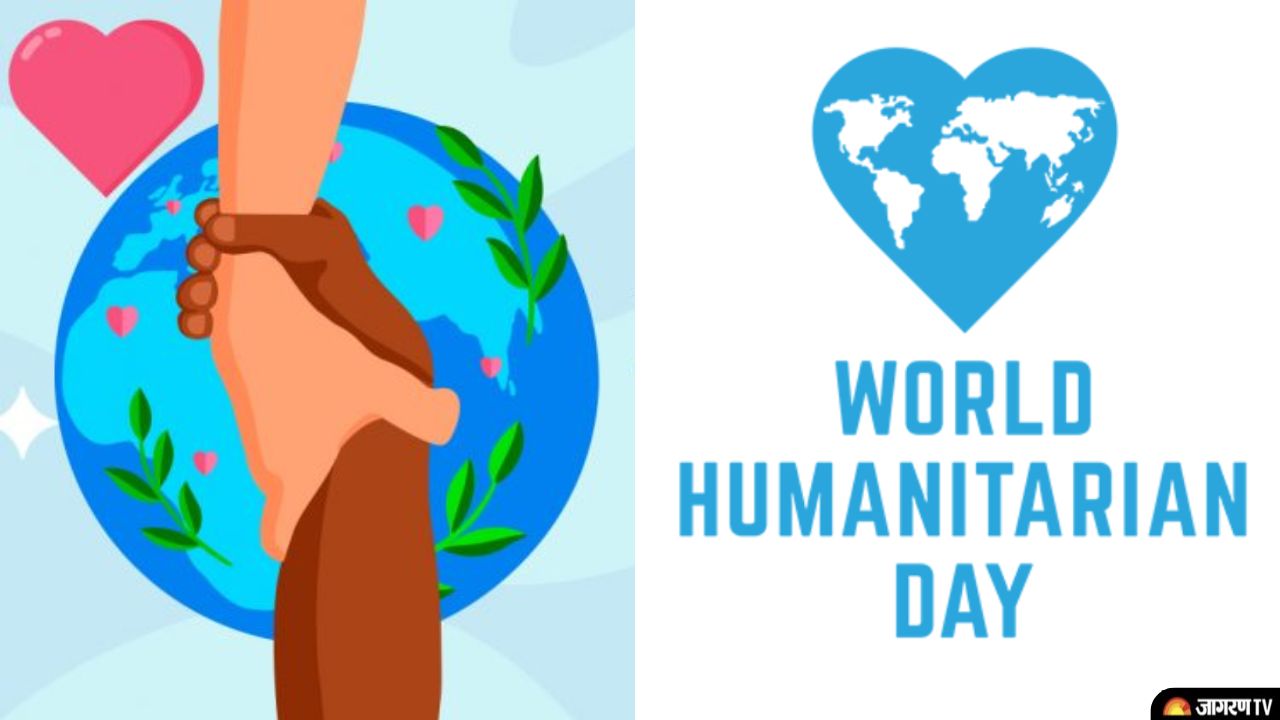 World Humanitarian Day 2022: The 2022 WHD campaign shines a light on the thousands of volunteers, professionals and crisis-affected people who deliver urgent health care, shelter, food, protection, water and much more.
On August 19, humanitarian workers and real-life heroes who have given their lives to aiding people in the most dire situations all over the world are remembered on World Humanitarian Day. On this day, we honour all aid and medical personnel who go above and beyond the call of duty to protect and save the lives of those who are most in need.
World Humanitarian Day: History
World Humanitarian Day was established in remembrance of the bombing of the Canal Hotel in Baghdad, Iraq, on August 19, 2003, which claimed the lives of 22 people, including Sergio Vieira de Mello, the country's top humanitarian. The day was designated as World Humanitarian Day by the UN General Assembly in 2009.
This year, the day emphasises the direct human costs of the climate issue and calls on international leaders to take serious action for the most vulnerable people on the planet.
World Humanitarian Day 2022: Campaign
As per the official website, the best way to join the campaign of World Humanitarian Day is to share the profiles and other materials via your social media channels with #ItTakesAVillage and #worldhumanitarianday.
World Humanitarian Day 2022: Key Facts
235 million people required humanitarian aid and protection in 2021. As of the launch of the Global Humanitarian Overview 2020, which was already the highest figure in decades, this number had climbed to 1 in 33 individuals worldwide. In order to help 160 million people in 56 countries who are most in need, the UN and partner organisations plan to spend $35 billion.

One of the purposes of the United Nations, as stated in its Charter, is "to achieve international co-operation in solving international problems of an economic, social, cultural, or humanitarian character."

The Second World War left Europe devastated, and the UN initially did this while aiding in its reconstruction. The worldwide community increasingly relies on the Organization to organise humanitarian relief efforts in response to natural and man-made disasters in regions beyond the scope of state authorities' limited ability to provide assistance.
World Humanitarian Day 2022: Quotes
1. "Whatever you do will be insignificant, but it is very important that you do it." - Mahatma Gandhi
2. "If you can't feed a hundred people, feed just one." - Mother Teresa
3. "To say that on a daily basis you can make a difference, well, you can. One act of kindness a day can do it." - Betty Williams
4. "Life's most persistent and urgent question is, 'What are you doing for others?'" - Martin Luther King Jr.
5. "You must do the thing you think you cannot do." - Eleanor Roosevelt
6. "We are afraid to care too much, for fear that the other person does not care at all." - Eleanor Roosevelt
7. "The destiny of world civilization depends upon providing a decent standard of living for all mankind." - Norman Borlaug
Source: un.org