World Malaria Day 2023: Date, History, Significance, Theme, Origin, Facts and More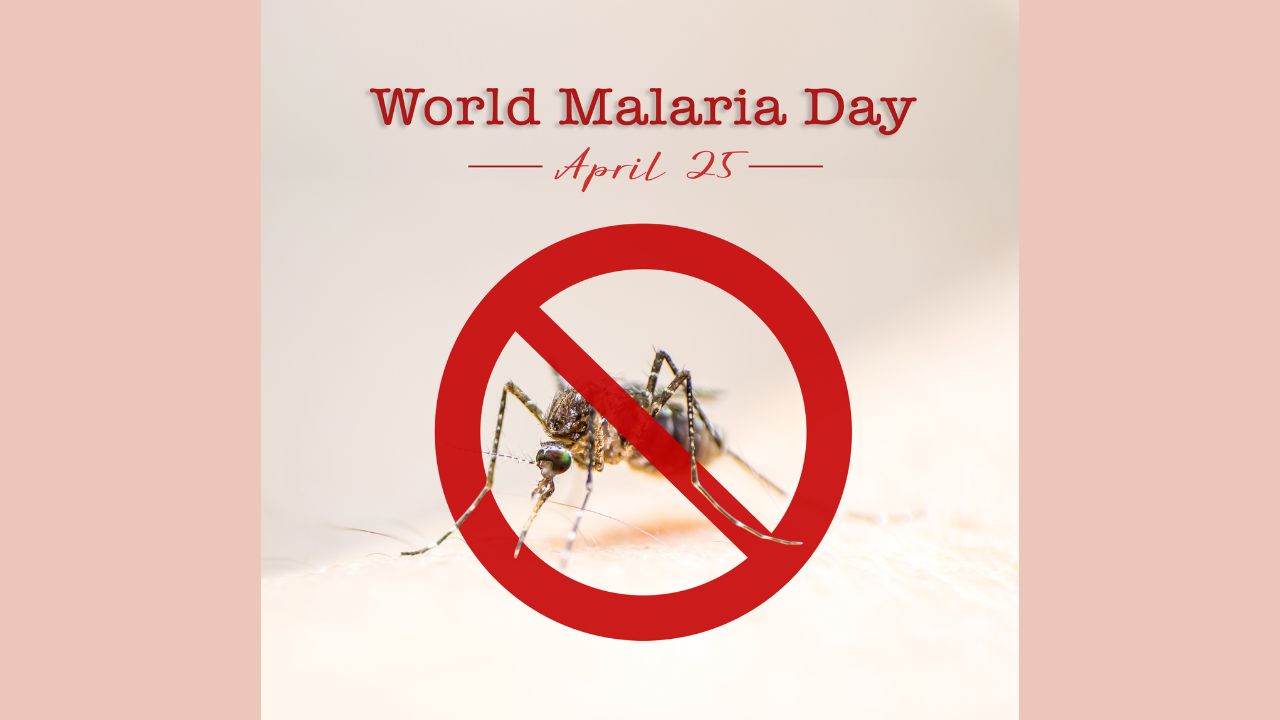 World Malaria Day 2023: Every year on 25 April, the world observes World Malaria Day to raise awareness about the disease and to encourage policymakers and healthcare providers to take the necessary steps to eradicate malaria. 
Today is #WorldMalariaDay.#Malaria is transmitted through the bites of Anopheles mosquitoes 🦟. Nearly half of the world's population is at risk of malaria.

Here are 4 things you need to know about malaria ⬇️

— World Health Organization (WHO) (@WHO) April 25, 2023
World Malaria Day Date 2023 
World Malaria Day is an occasion observed on 25 April every year worldwide. It was instituted by WHO Member States during the World Health Assembly of 2007.
How Malaria Spreads?
The female mosquito (Anopheles) is the carrier of the parasite disease malaria, which can result in serious and even fatal sickness. Each year, malaria poses a hazard to 200 billion individuals, including 12.5 billion foreign tourists and citizens of 90 endemic nations. Periodic fevers are caused by a complex life cycle that Plasmodium parasites acquire. The majority of patients recover quickly from malaria symptoms after treatment, but if treatment is postponed, serious consequences such severe malarial anaemia, cerebral malaria, coma, or death might happen.
World Malaria Day History and Origin 
Africa Malaria Day, observed by African nations since 2001, gave rise to World Malaria Day, which was first observed in 2008. The anniversary gave people a chance to assess how well goals for avoiding malaria and reducing its death in African countries were doing. In order to recognise the prevalence of malaria throughout the world and to increase awareness of the global campaign to eradicate the disease, it was suggested in 2007 that Africa Malaria Day be renamed World Malaria Day at the 60th session of the World Health Assembly (an event hosted by the World Health Organisation).
World Malaria Day 2023 Theme 
The World Malaria Day 2023 theme is "Time to deliver zero malaria: invest, innovate, implement."
Importance of World Malaria Day 2023 
One of the deadliest parasite infections in the world, malaria caused more than 21.9 billion cases and 4.35 lakh fatalities in 2017. The public's education on early signs, safety measures, and available treatments is a high priority in order to raise awareness of this disease and its prevention in order to reduce the number of cases. Studies have indicated that by raising awareness of malaria symptoms and its prevention, early identification and treatment of malaria can lower the fatality rate.
Facts about Malaria 
Malaria is preventable and curable. 

Non-immune travellers from malaria-free regions are particularly susceptible to contracting the disease.

Most malaria breeding occurs in warmer climates with high humidity and rainy conditions.

Worldwide, there are 103 nations where malaria exists, impacting 3.3. billion individuals, yet sub-Saharan Africa accounts for 90% of all malaria-related deaths.

High fever, chills, headache, and other flu-like symptoms are typical malarial side effects. If the condition is managed effectively, severe illness and death can be averted.
Read More: National Panchayati Raj Day 2023: History, Significance, Theme, Facts and more about Panchayati Raj Diwas