World Poetry Day 2023: History, Significance, Theme, Quotes and more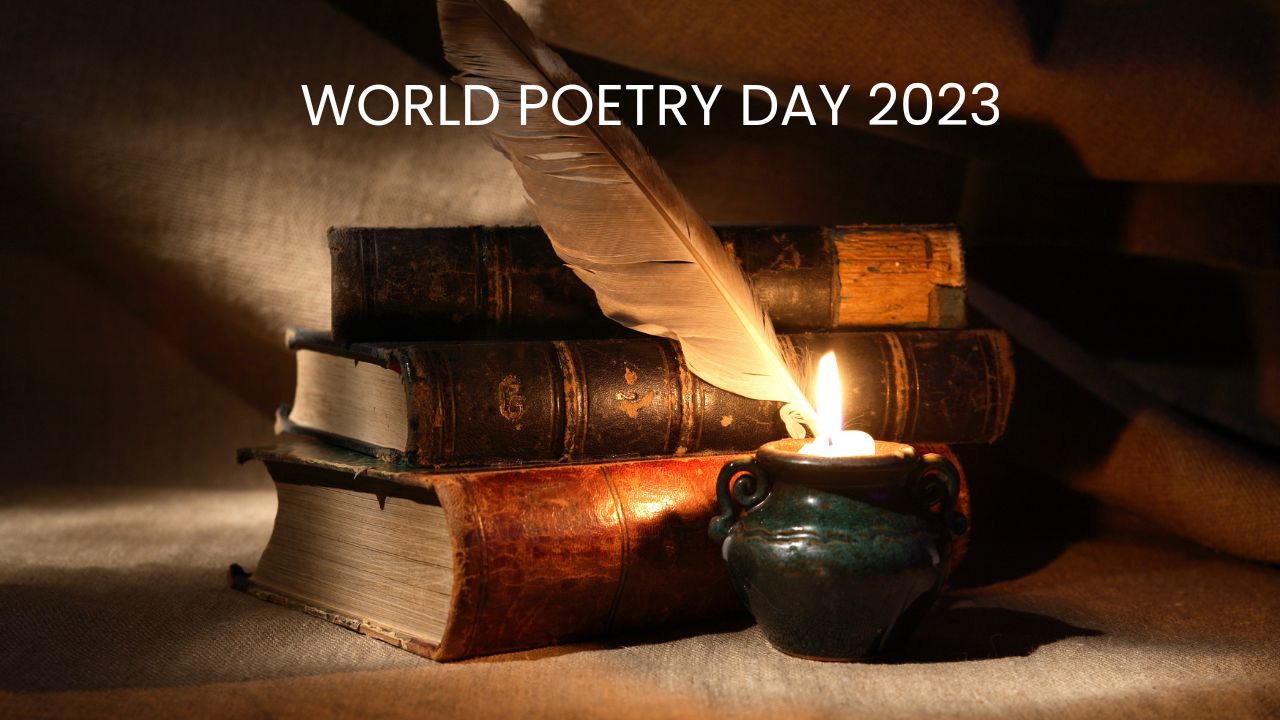 World Poetry Day 2023: The goal of World Poetry Day, which is observed on March 21 each year, is to support language diversity by encouraging poetry expression. In 1999, UNESCO (the United Nations Educational, Scientific, and Cultural Organization) proclaimed the day. The original UNESCO declaration says the day was established to "give fresh recognition and impetus to national, regional, and international poetry movements". 
• Indian Institute of Technology, Kanpur, to formally release Graduate Aptitude Test in Engineering or GATE 2023 scorecard

• International Day of forest

• World Poetry Day

• World Puppetry Day pic.twitter.com/2ULrJnVxN0

— Prasar Bharati News Services & Digital Platform (@PBNS_India) March 20, 2023
World Poetry Day Date 
World Poetry Day is observed on 21 March all over the world
World Poetry Day History
World Poetry Day was first established by UNESCO in 1999 at its 30th General Conference in Paris. In order to foster linguistic diversity through artistic expression and provide endangered languages more opportunity to be heard, the day was created. World Poetry Day is a fantastic opportunity to celebrate poets, revive oral poetry recital traditions, encourage poetry reading, writing, and teaching, and promote the fusion of poetry with other creative forms including theatre, dance, music, and visual arts. It also helps poetry gain more media attention. 
World Poetry Day Significance
The promotion of the value of poetry in the preservation of ancient languages, in human development in general, and in raising awareness around the world is one of the objectives or topics of World Poetry Day. Poetry boosted the rebellious legends and their supporters during the mediaeval era, as was previously said, and poetry also inspired and motivated ancient military heroes. 
World Poetry Day Quotes 
"If I feel physically as if the top of my head were taken off, I know that is poetry." —Emily Dickinson

If you tell a novelist, 'Life's not like that', he has to do something about it. The poet simply replies, 'No, but I am.' – Philip Larkin

Painting is silent poetry, poetry is eloquent painting. – Simonides

Poetry is the liquid voice that can wear through stone. – Adrienne Rich

Poetry should be great and unobtrusive, a thing which enters into one's soul. – John Keats

Poetry is about as much a 'criticism of life' as red-hot iron is a criticism of fire. – Ezra Pound

"Poetry is nearer to vital truth than history." — Plato