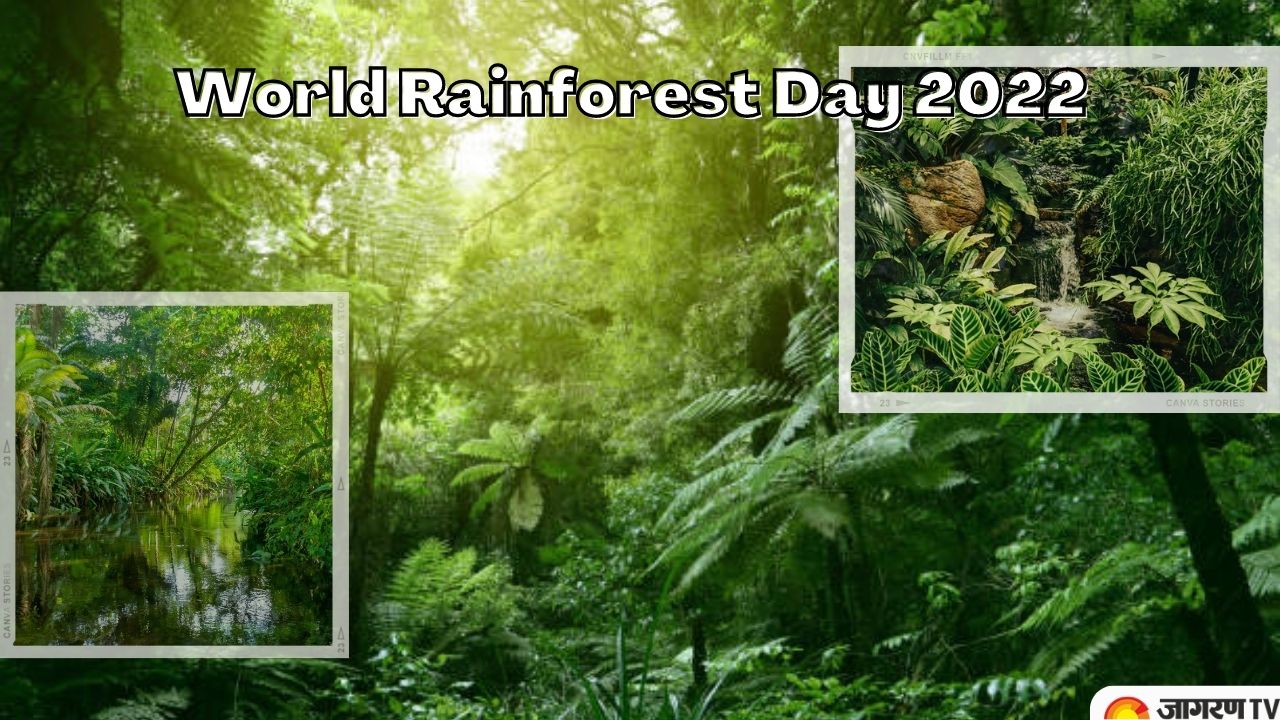 World Rainforest Day 2022: World Rainforest Day is celebrated on June 22nd to honour and promote the world's rainforests.
Deforestation, on the other hand, is responsible for 15% of global carbon dioxide emissions, resulting in climate change. World Rainforest Day was founded to raise awareness about the risks of deforestation. It is estimated that rainforests in the Amazon basin provide 20% of the oxygen we breathe.
World Rainforest Day History
June 22, 2017, World Rainforest Day was celebrated for the first time. The Rainforest Partnership has come together to create it. A global non-profit organization based in Austin, Texas, is committed to the conservation and restoration of rainforests. The Amazon-based community program achieves this goal. 
Rainforests and temperate rainforests are two types of rainforests. Temperate temperatures are brought near the Arctic or Antarctica, but in the colder equatorial regions, tropical forests are the opposite. Rainforests provide us with freshwater, collect more carbon dioxide and other harmful gases, and release oxygen to balance the climate. You may find more important trees in these forests, but individuals cut them down for money.
World Rainforest Day 2022: Significance
Rainforests are home to half of the world's flora and animals, and they assist to regulate climate patterns by removing carbon dioxide from the atmosphere. The organisers of the annual event claim that 40 football fields are demolished every minute of every day. As a result, World Rainforest Day is observed to commemorate and support the preservation of this important natural resource.
World Rainforest Day 2022: Rainforests in India
Andaman And Nicobar Islands – Tropical Evergreen Forest

Assam – Unspoiled Escapes

North Western Ghats Moist Deciduous Forests – Rich in Flora and Fauna

South Western Ghats Moist Deciduous Forests – Species-rich Regions of Deccan 

Brahmaputra Valley Semi-Evergreen Forests – Home to the Most Alluvial Soil

Odisha Semi-Evergreen Forests – Treat to the Eyes