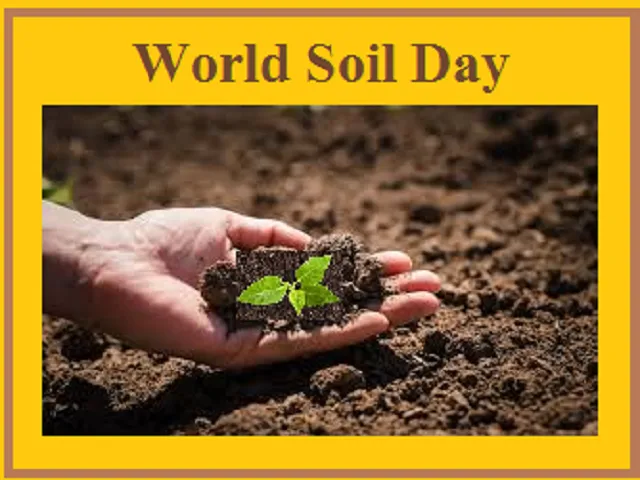 World Soil Day 2021: Its History, significance, theme, and quotes
"Soil is our life, conserve and save it to celebrate this occasion of World Soil Day."
 World Soil Day is an annual event that is celebrated with vitality on December 5. Soil Day is an international occasion to celebrate Soil. It was promoted and recommended by the International Union of Soil Sciences (IUSS) in the year  2002. On this day people are encouraged to participate in the sustainable management of soil resources. The primary focus of this day is to bring to light the issue of soil degradation. The importance of World Soil day is to wake our society and to teach them that how threatening soil pollution is for our ecosystem. Soil Day is an international day to celebrate Soil was recommended by the International Union of Soil Sciences (IUSS) in 2002.
The History and significance of World Soil Day 2021
December 5 has been chosen for World Soil Day because it corresponds with the birthday of H.M. King Bhumibol Adulyadej. He is the King of Thailand, who officially sanctioned the promotion of the event. The beloved monarch passed away in October 2016 and this day is formally recognized since then. Organizations like FAO have supported the formal establishment and campaigning of World Soil Day and given it recognition as a global awareness-raising platform. The UN General Assembly, on December 13, responded to the request of FAO in making WSD an official event by designating 5 December 2014 as the first official World Soil Day.
The issues highlighted on World that how soil pollution can be catastrophic for agricultural production, food security, and sustainability of our environment. In this era of incessant deforestation and increasing urbanization, events like World Soil Day are very crucial as they highlight the importance of the protection and conservation of nature and the whole ecosystem.
The theme of World Soil Day 2021
World Soil Day 2021 theme is  "Halt soil salinization, boost soil productivity". It aims at raising awareness about the importance of maintaining healthy ecosystems and human well-being by bringing forth the growing challenges in soil management, increasing soil awareness, fighting soil salinization, and inspiring the community to improve soil health.
Quotes on World Soil Day 2021
"Do good and contribute towards saving our planet by stopping soil pollution. Happy World Soil Day."
"A single spoon of the soil has millions of living organisms in it. Save their lives and protect the soil. Happy World Soil Day."
"If you spoil the land, where you will crop."
"Don't forget the things that hold the planet together and give it life. Celebrate and protect the soil on this World Soil Day."
"Lend your hand to save the planet. Stop Soil pollution and protect our earth on this World Soil Day."
"Raise awareness and conduct protection campaigns for saving the soil from pollution and eradication on this World Soil Day."
"There is no life or food without soil. Protect and save it our this occasion of World Soil Day."