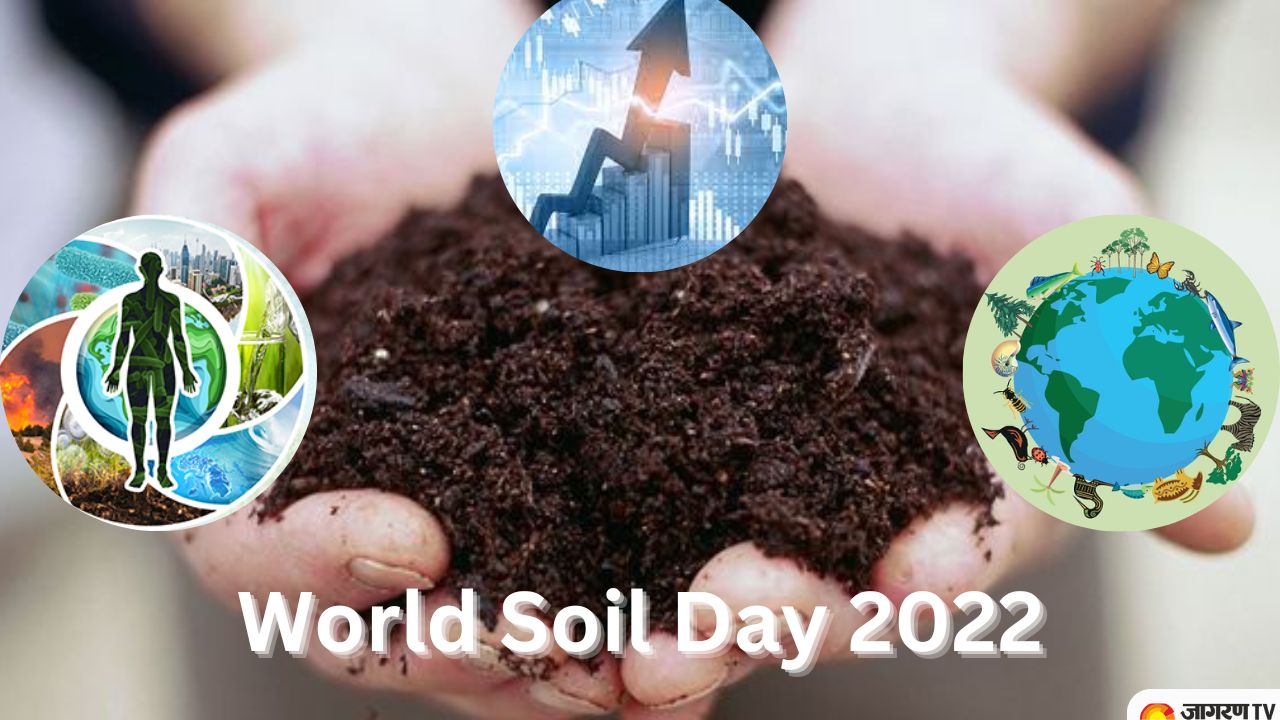 World Soil Day 2022: The International Union of Soil Sciences (IUSS), in 2002, proposed a day to celebrate the importance of soil in forming the ecosystem and our lives. Therefore, to encourage this idea, the Food and Agricultural Organisation of the United States (FAO)established the international day of World Soil Day under the leadership of the Kingdom of Thailand within the Global Soil Partnership. At the 68th United Nations General Assembly, the FAO Conference urged that World Soil Day be officially adopted. Therefore, the UNGA on December 05, 2014, designated World Soil Day and since then this day is being observed worldwide every year. 
World Soil Day 2022 Theme
The theme for World Soil Day 2022 is "Soil: Where Food Begins". The theme of this year emphasises maintaining healthy ecosystems and well-being.
Benefits Of Healthy Soil
Nutritional Benefits
Healthy soil produces good food and forage. 

Soil provides plants the nutrition they need in form of resistance to fight bad weather, flood and drought. 

Good organic soil ensures that food is not hazardous for health and can be consumed without fear. 
Economic Security
Good soil increases farm productivity. 

The profit of the farmer is increased because of the healthy production of food and forage. 

If the production is good, the imports will also increase which will ultimately result in the growth of the economy. 
Environmental Benefits
Healthy soil ensures the stability of species and the enrichment of biodiversity. 

Soil microbes flourish in healthy soil.