World Thyroid Day 2023: Date, History, Significance, Theme, Facts and more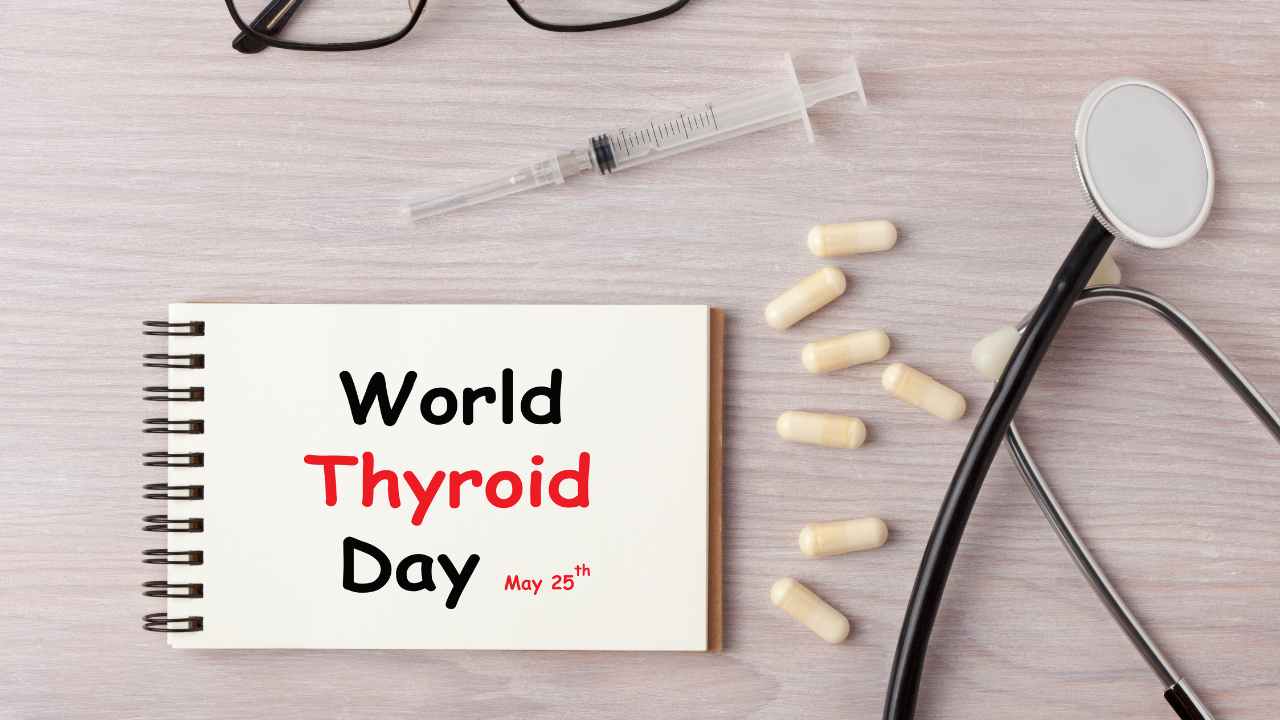 World Thyroid Day 2023 Date: Since 2007, the 25th of May has been proclaimed as World Thyroid Day. The concept for World Thyroid Day originated with the members of Thyroid Federation International in the year 2007.The European Thyroid Association (ETA) was founded on May 25, which is why this date was selected. The American Thyroid Association (ATA) later announced its support for the day in 2010. The European Thyroid Association (ETA) was the first to mark World Thyroid Day.
World Thyroid Day History 
In order to increase public knowledge of thyroid function and disorders associated to the thyroid, the American Thyroid Association, Latin American Thyroid Society, Asia-Oceania Thyroid Association, and European Thyroid Association collaborated to mark World Thyroid Day. 
World Thyroid Day Significance 
The Annual General Meeting held before the European Thyroid Association (ETA) Congress in September 2007 is when this day's history began. The day commemorates its founding in 1965, which aided in increasing public awareness of thyroid problems.World Thyroid Day is very important in spreading knowledge about this condition so that it is not ignored. It seeks to inform individuals about the signs and remedies for this illness. 
World Thyroid Day 2023 Theme 
The theme for this year is 'Measure Your Blood Pressure Accurately, Control It, Live Longer'. 
How to prevent thyroid disease
Maintaining a healthy diet with sufficient iodine, selenium, and iron intake 
Avoiding smoking 
Abstaining from excessive alcohol consumption
Managing stress
Getting enough sound sleep, and 
Practicing safe sun exposure to maintain adequate vitamin D levels. 
Additionally, regular check-ups and monitoring of thyroid function are important for the early detection and treatment of any potential thyroid disorders.