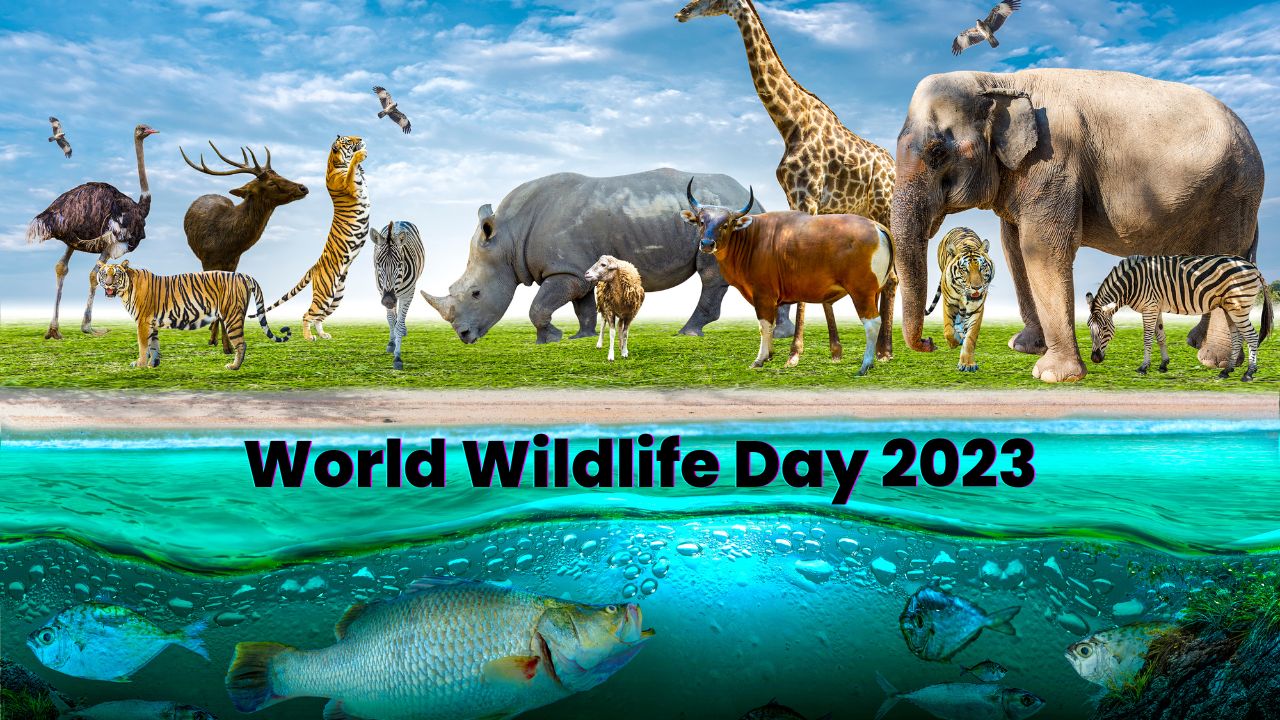 World Wildlife Day 2023: World Wildlife Day is observed on 3 March throughout the world. The day is celebrated to commemorate the rich heritage of wildlife and how crucial it is to maintain proper balance in our ecosystem. This day is also marked to raise awareness of people's obligation to protect the local wildlife. People have long exploited wildlife for their own gain, and they do do so today. Animals are in risk of extinction despite stringent rules, therefore it's critical to protect the planet's fauna.
World Wildlife Day 2023: Theme 
The theme for World Wildlife Day 2023 "Partnerships for wildlife conservation." The major goal of this theme is to honour and give respect to those who are working to protect wildlife and are making a difference.
Importance of Wildlife 
Wildlife maintains balance in ecosystems- All living things are interconnected. An ecosystem as a whole is negatively impacted if even one organism goes extinct or is threatened with extinction. By upending the food chain, it shocks the entire ecosystem. It's also crucial to understand that threats to species are rarely isolated events. Other pollinators are under risk from the same things that, for example, imperil honeybees. The protection of all wildlife is necessary for ecosystems to flourish. 
Diversity means healthier ecosystems-The word "biodiversity" will frequently be used when referring to wildlife. In an ecosystem, there are a certain number of species. Ecosystems that are healthy are quite diverse. 
It provides nutrients to human beings-  Ensuring the survival of species and their habitats improves global food security. By consuming a wider variety of foods and returning to more wild food sources, we can also enhance our diets. 
Wildlife Important for Livlihood for some People- Wildlife is the primary source of income for many people. More than half of the global Economy, or $44 trillion, is attributed to natural resources, according to the World Economic Forum. 1.6 billion people in the Global South depend on forests. 34 of all employment worldwide depend on water. Jobs are lost as species and their habitats disappear.
Wildlife has cultural relevance- It's impossible to overlook how nature affects culture. Religious beliefs and food have always been influenced by the existence of animals and plants. Sage is a key ingredient in religious rituals among many indigenous people. Elephants and cows are revered by Hindus as sacred animals. Local ingredients are used to create regional meals that unite people while preserving memory and custom. The preservation of culture and traditions depends on the protection of animals.