'Youth' the BTS universe K-drama when & where to watch; trailer out, check the star cast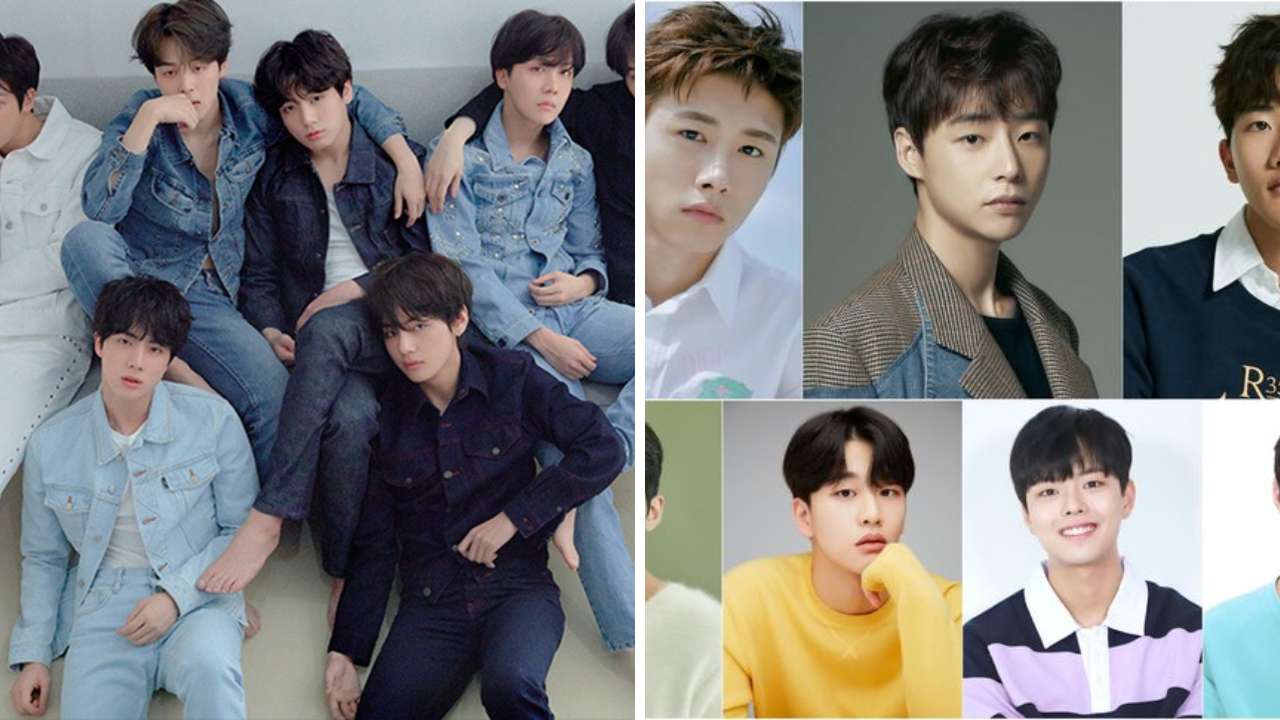 In a very first BTS inspired K-drama titled 'Youth' is soon to air on the OTT platforms. 'Youth' is a coming of age drama with a star studded cast and also one of the costliest productions in the industry. Today, BTS, the South Korean pop group consisting of 7 members named Jin, Suga, J-hope, RM, Jimin, Taehyung and Jungkook are the global sensation. The band acquired the craze and fandom that none of the Asian bands ever achieved. Although BTS has some of their documentary series streaming on the OTT platform 'Youth' will officially mark their first fictional- biography kind of drama, which will depict their journey to the top. However the members themselves won't be acting in the drama. The makers have already roped in some of the amazing K actors who have a significant resemblance to the role they would be playing. Here is when & where to watch. 
When and Where to watch BTS drama Youth
The makers of the 'Youth' recently dropped its first trailer and the internet was set ablaze. The trailer without any prior announcement was unexpectedly released during the 2023 Korea Expo in Paris. The Expo was held to celebrate the 60th anniversary of Korea-EU diplomatic relations. As of yet no release date has been made public, but going by the reports the makers are in talks to seal a global OTT platform for the same. This will be done to include the global fans and audience in Bangtan journey making it easily accessible.
BTS V & Blackpink Jennie allegedly caught holding hands in Paris video; "Jennie & Tae I confirm" says photographer
Youth star cast
The star cast of Youth includes  Seo Ji-hoon as Kim Seok Jin, Noh Jong-hyun as Min Yoongi, Ahn Ji-ho as J-hope, Seo Young-joo as Kim Namjoon, Kim Yoon-woo as Park Jimin,  Jung Woo-jin as Kim Taehyung and Jeon Jin-seo and Jeon Jungkook would star in the series.
About BTS universe Youth
A Fictional Tale: Youth Korean Drama Dances with the BTS Universe. It paints a vibrant picture, yet in a fictional way for our beloved BTS stars. Based on the breathtaking BTS Universe, known from their music videos, short films, and album notes during the unforgettable HYYH era, this series delves into the enchanting journey of seven young souls. Embarking on the Hwa Yang Yeon Hwa, or the 'Most Beautiful Moment in Life,' HYYH era, the boys' evolution is perfectly depicted in the drama. A trilogy that unraveled the trials and triumphs of adolescence and adulthood.  And now, the Korean drama Youth emerges as a meticulously sculpted tribute to the BTS Universe, vividly portraying the characters' school days and the genesis of their profound friendship.
[NEWS] BTS Universe drama — #YOUTH TRAILER "Coming soon" pic.twitter.com/3TwT0q9jYa

— BTS Charts Daily⁷ (@btschartsdailys) May 13, 2023