google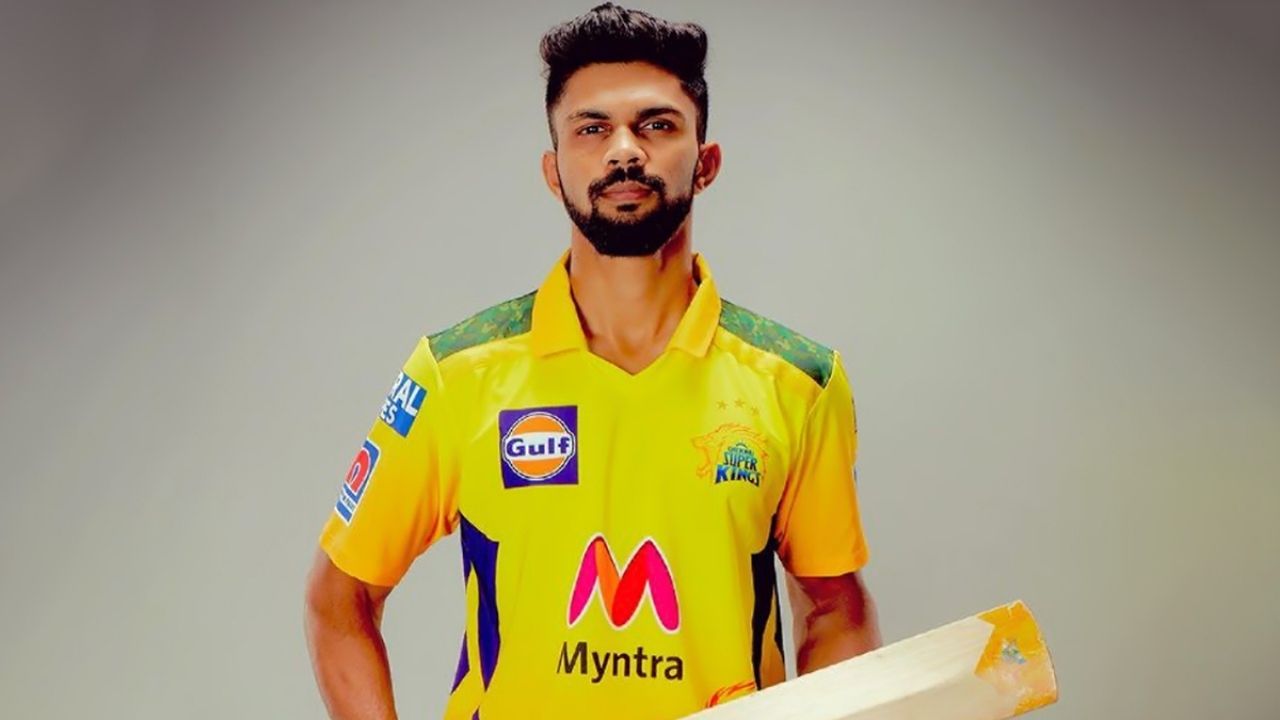 Ruturaj Gaikwad Biography:
Ruturaj Gaikwad is an Indian cricketer. He started his career for Maharashtra in the Ranji Trophy in 2016-17. Ruturaj Gaikwad in 2019, scored 187 not out for India A against Sri Lanka. After that he came into the limelight. IPL has given very good players to the Indian cricket team, which includes many big names like Hardik Pandya, but there are many players who come out of their domestic cricket, one of them is Rituraj Gaikwad. Let's know about his career from the beginning. 
Ruturaj Gaikwad Personal Information
Name - Ruturaj Gaikwad
Date of Birth - 31 January 1997
Birth Place - Mumbai, Maharashtra
Father's Name - Dashrath Gaikwad
Mother Name - Savita Gaikwad
Educational Qualification - Not Known
Profession - Cricketer
Playing Style - Right Hand Opener
Ruturaj Gaikwad Family
He was born on 31 January 199. His father is Shri Dashrath Gaikwad and mother is Savita Gaikwad. Rituraj was born in a family which gives great importance to education. His father is a Defense Research Development Officer, while his mother teaches in a municipal school. Growing up in a joint family, Ruturaj grew up with his cousins, none of whom showed any interest in sports. Ruturaj started playing leather ball cricket at the age of 5. In 2003, Ruturaj went to see the match between New Zealand and Australia at the Pune Nehru Stadium, when he saw Brendon McCullum hitting an Australian bowler with a scoop shot, this scene inspired Ruturaj a lot towards cricket.
Ruturaj Gaikwad Cricket Career 
He attracted people during his under-19 days. In the 2014-15 Cooch Behar Trophy, Ruturaj became the second player to score the most runs in this tournament. He scored 826 runs in 6 matches with three centuries and one half-century. He also scored a triple century in the next tournament, thanks to his consistent performances, he was selected in the India Under-19 team for the 2016 Under-19 Cricket World Cup. 
Ruturaj Gaikwad Domestic Cricket Career 
Ruturaj made his first-class debut at the age of 19 for the Maharashtra Ranji team in 2016-17. His Ranji career was very short as he suffered an injury during a match and due to this he had to undergo surgery and as a result he had to leave the Ranji season. After 8 weeks of rest, Rituraj once again appeared on the field in the Vijay Hazare Trophy, where he played only one match. In the next season, Rituraj was declared the opener of his team. This young player scored the first century of his List-A cricket, scoring 132 runs in 110 balls against the Himachal Pradesh team. After that Rituraj became a regular player of Maharashtra team.
Ruturaj Gaikwad IPL Career 
In 2018-19, Ruturaj's domestic cricketing journey was very good, and seeing this domestic cricket performance, Ruturaj was bought by Chennai Super Kings for IPL 2019 for his base price of Rs 20 lakhs. Although he didn't play a game in the entire tournament, after sharing the dressing room with greats like MS Dhoni, Suresh Raina, Shane Watson and Faf du Plessis for almost two months, Rituraj didn't complain.
For IPL 2020, his team Chennai Super Kings kept their faith in him and included him in their team. In yesterday's match (19-09-2021) Rituraj Gaikwad scored a brilliant 88 runs in 58 balls at a strike rate of 151.72. During this he hit 9 fours and 4 sixes. Due to this innings, Chennai Super Kings gave a big target to Mumbai Indians.
Ruturaj Gaikwad Youngest Player To won Orange Cap in IPL
Ruturaj became the youngest player to win the Orange Cap, completing IPL 2021 with 635 r. Ruturaj has scored 635 runs in 16 matches. Delhi Capitals' Shikhar Dhawan is third on the list with 587 runs and Gaikwad's opening partner Faf du Plessis is slowly moving up. Gaikwad and du Plessis added another fifty in the IPL - their seventh of the season and three in three against KKR.Gaikwad and du Plessis provided CSK a quick start and added 61 runs in eight overs before Sunil Narine broke it.