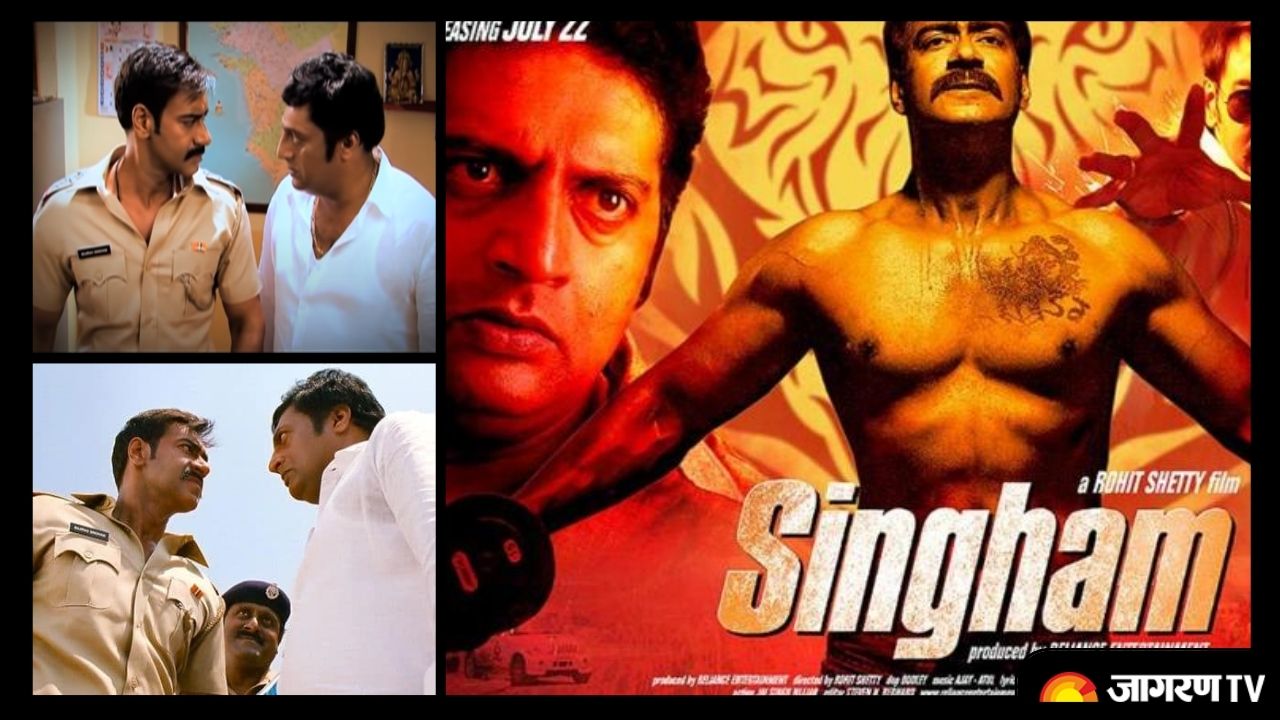 11 Years of Singham: We are celebrating the glorious 11 years of Singham, the first film of Rohit Shetty's cop universe. The film led the foundation of back to back franchises including Singham Returns, Simmba, Suryavanshi and soon the Singham 3. The craze is not only stopped at the films, but this cop universe also trails animated versions for kids including little Singham. We just love Bajirao and his way of bringing justice. 
But, while we are remembering the main hero of the story, how can we forget the villain who made us love our hero so much? Rohit Shetty's directed Singham was not only an action-packed cop film bringing the hero in the spotlight, the film also gave us our favorite villain, Jaykant Shikre aka Prakash Raj. Our love for his amazing acting and those on-point comic dialogues have not faded a bit during these 11 years. Every dialogue is fresh in our memories. 
Singham famous dialogue of Jaykant Shikre 
If Singham was our tiger hero, Jaykant was the OG villain, and we just can't think of a name that can replace him in the film. So let's dive back and look into some of the best moments of Jaykant Shikre which were bang on and led to the foundation for our Hero. Because if the Villain is not strong then how can our hero get all the accolades? Right?
Here are some of the intense and comic dialogue by Jaykant Shikre which made us hooked to screens and laugh out loud. 
1. Mere saath kuch bhi karne ka... Mera ego hurt nahi karne ka
And that's where the problem started. Singham's daring, Jayakant's ego cultivated too much fun. And yes the way Prakash Raj enacted this scene was top notch. In the whole film he had this intense yet comic side, but whenever his 'Ego' got in, he showed his real side. Thanks to that his ego made our hero suffer and then made him suffer.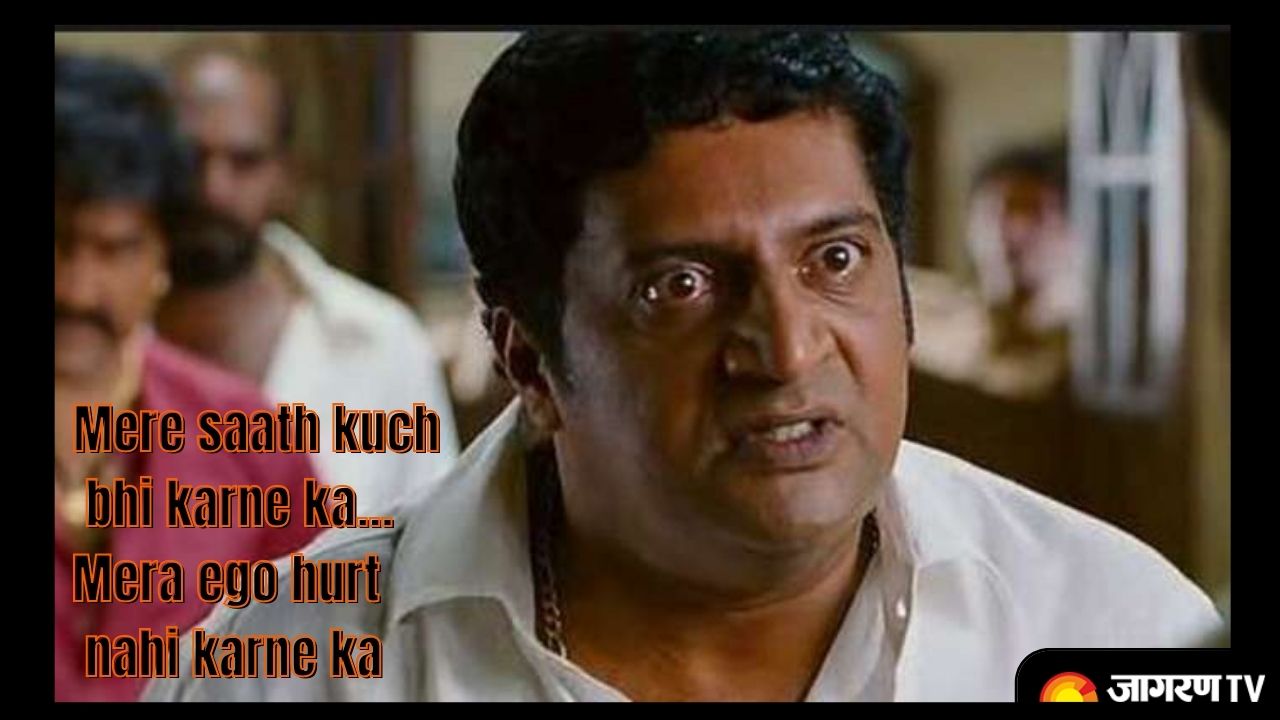 2. Music System Bajta Hai.. Aur Mera System Bajata Hai 
Another evil dialogue which was perfectly delivered by Jayakant. With this, he gave the perfect warning to our newly posted Singham to be in his limits. And guess what? Singham got the System to play in Rohit Shetty's style. Like seriously think about it, if villains will not give these chilling dialogues then how will our hero get the counterattacks? Jaykant ne system ko bajaya, Singham ne Jayakant ko Bajaya and humne hall me Citti bajaya. Period.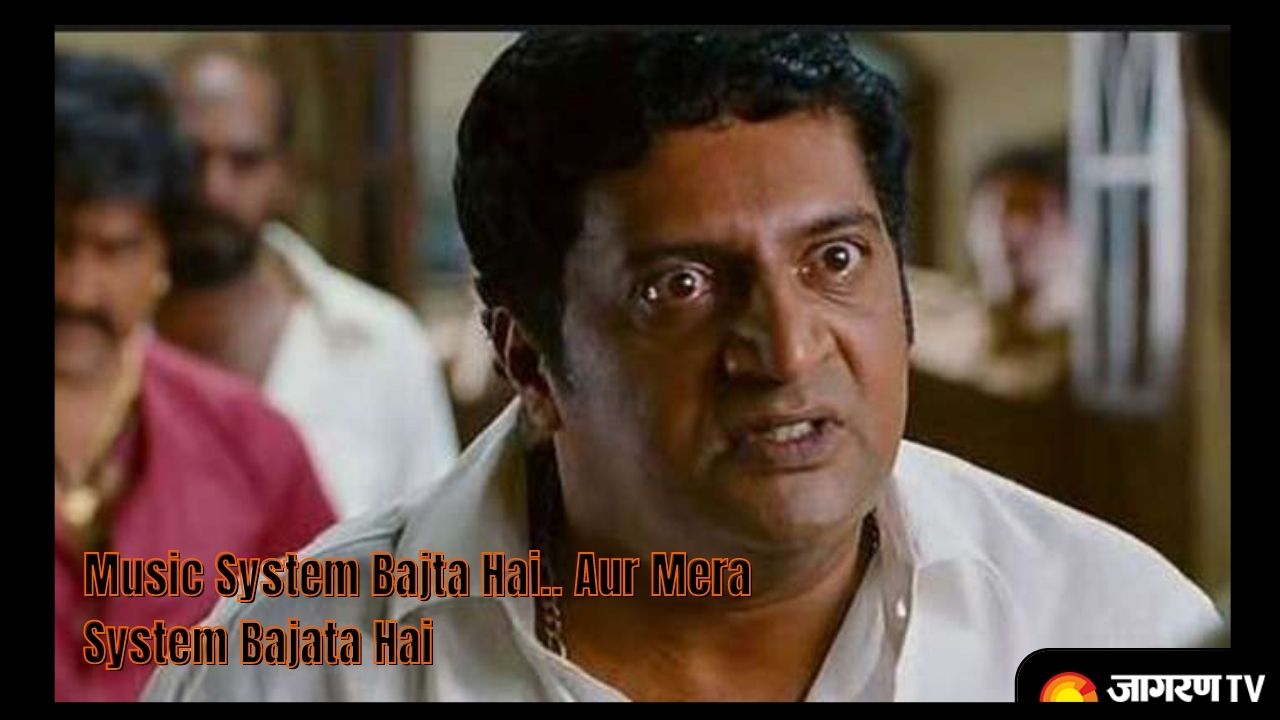 3. Teri Khakhi Ki Kasam Khak Me Mila Dunga Tereko…
Yaha Singham ka Ego hurt ho gya. Well, if our Jayakant has the ego, then our Singham has to have the bigger one. We can't say ego but pride. This Khakhi ki Kasam surely led Sigham to a great climax and a lot of twists and turns. Just like we want. Thanks Jaykant as your ego made your way to the grave. That too with all due courtesy to Bajirao Singham. 
Point to be noted, our Jayant laid a big foundation for Singham to bang on all the corruption and evils of the system. The more intense were the challenges by Jayakant, the more action and dialogues from Bajirao. Fueling 'Bajirao ki Majji Satakali' 100*1000.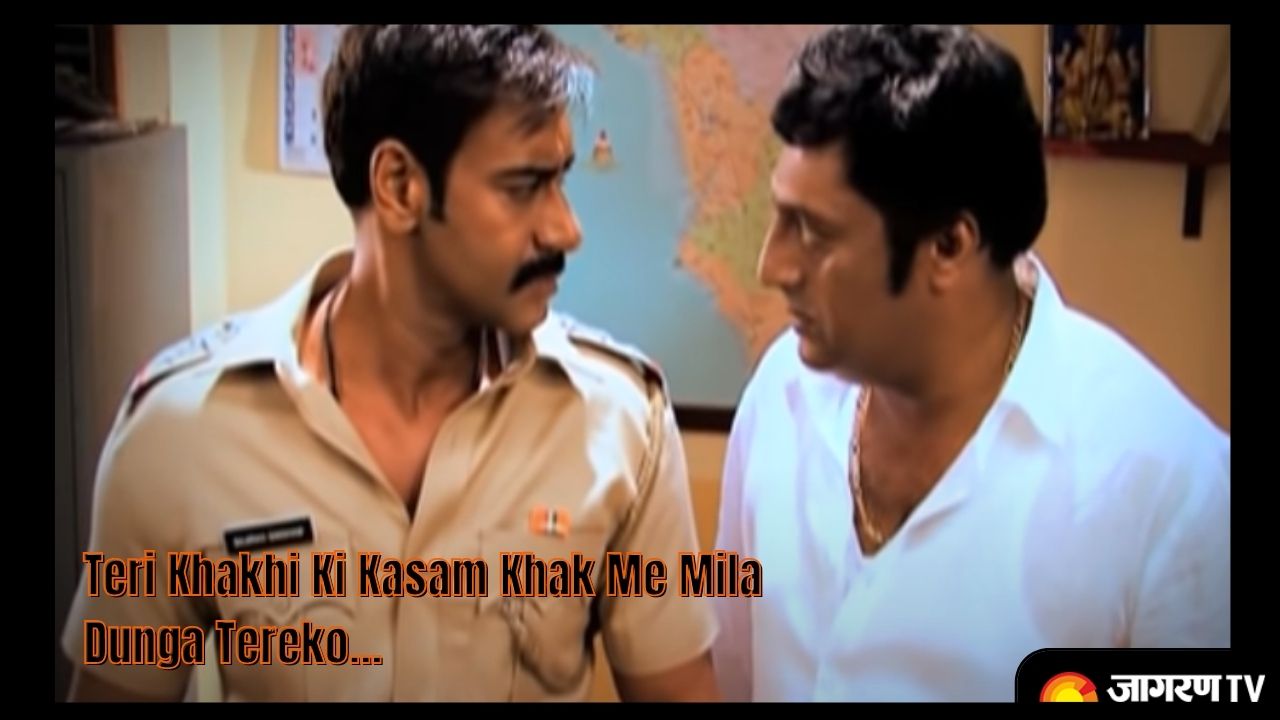 4. Aali re aali...Maajhi baari aali
Well, well, well, if Our Hero takes down the villain in the first attempt then what is the main point to create all the scenes? If Jayakant gets its turn back, then only Bajirao's comebacks will be stronger. And our entertainment is the strongest. Too many tenses but we have to compare everything for the strongest*100 readership. Right?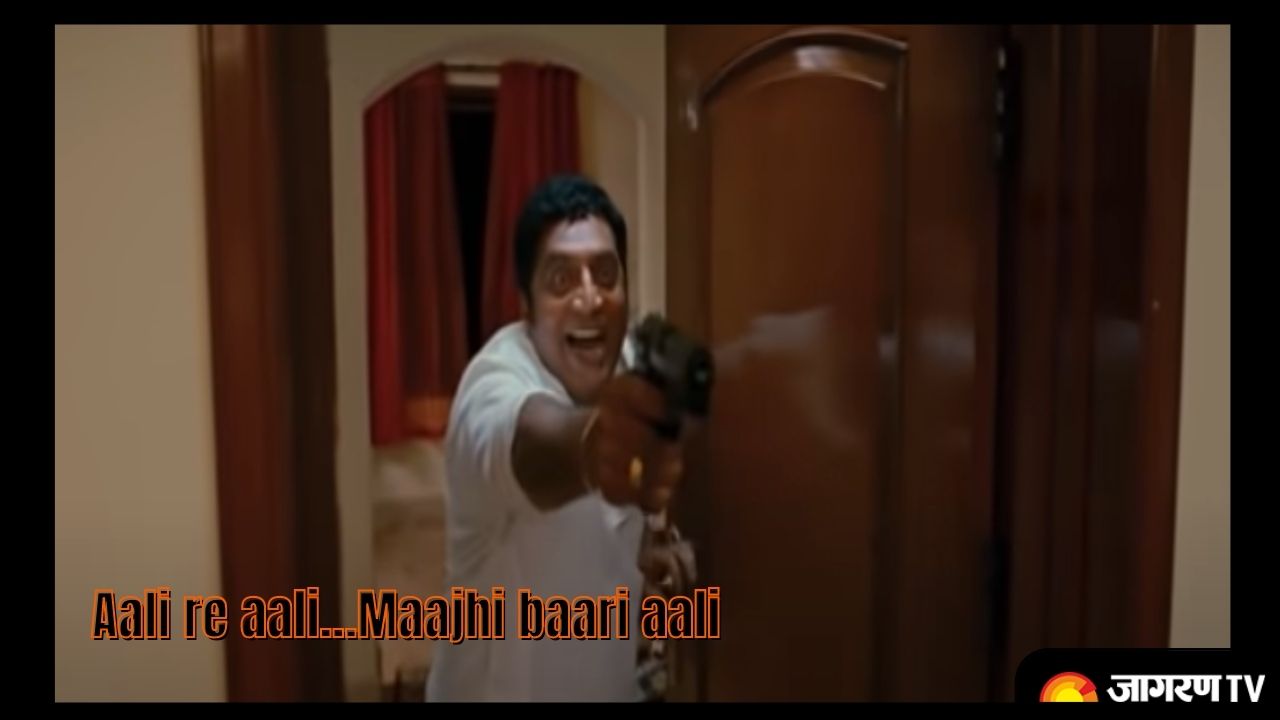 4. Cheating... Cheating.. Cheating Karta Hai Tu
Of Course we saved the best for the last. Like in what universe can we forget this dialogue? This scene and the comic to intense switch of mood? Jaykant Shikare's murder planning in front of him and he just cant express his emotions. "Aree v ooo tum chaicha ooo", "Ee kya majak he, Bakra hu? Maar do, fek do biryani Banakar kha lo?' and then the switch ' ee  Jayakant Shikre hu Ek ek ko goli Maar dunga'. 
Ok I'll stop here. You go and watch the film.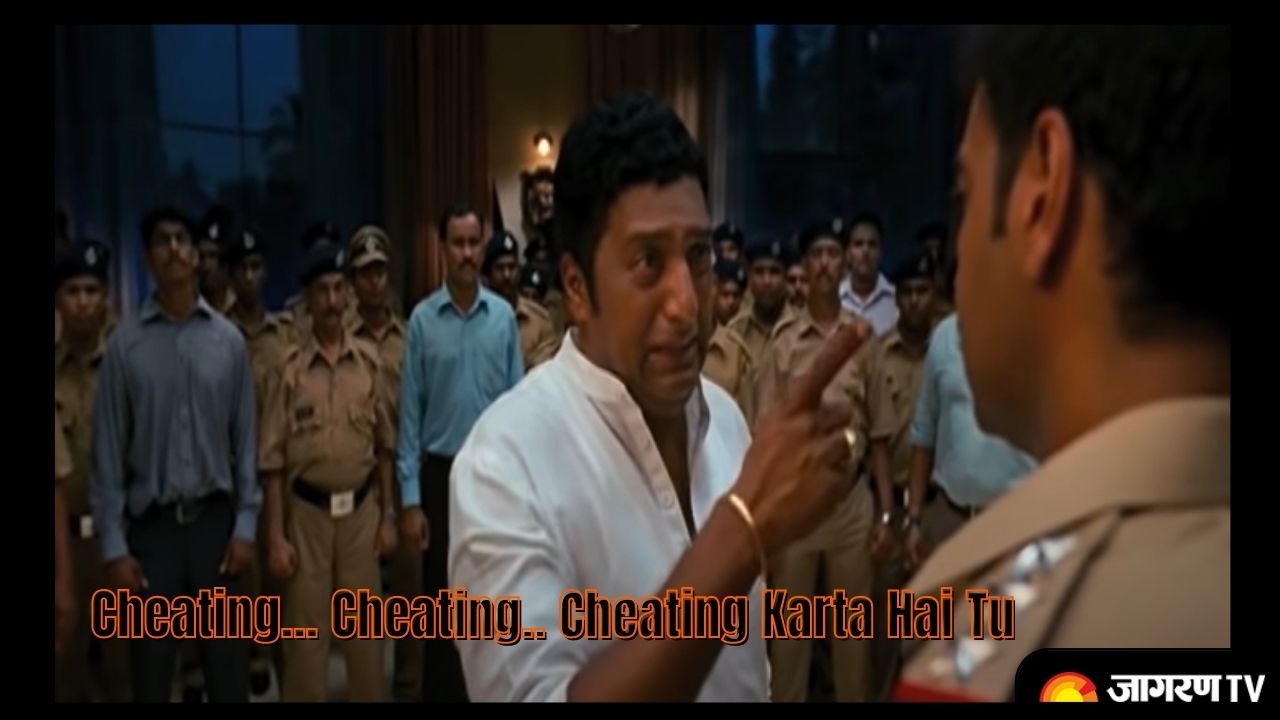 5. Cockroach marne ke vaaste Baygon nahin mila toh Paragon bhi chalta hai
Sorry but this legend should not be missed. The way actor Ashok Saraf delivered these dialogues literally made us ROFL. Marketing bonus? Well in one line he gave the ad of two companies. And not to forget who he enacted this, 'ek do phattt'.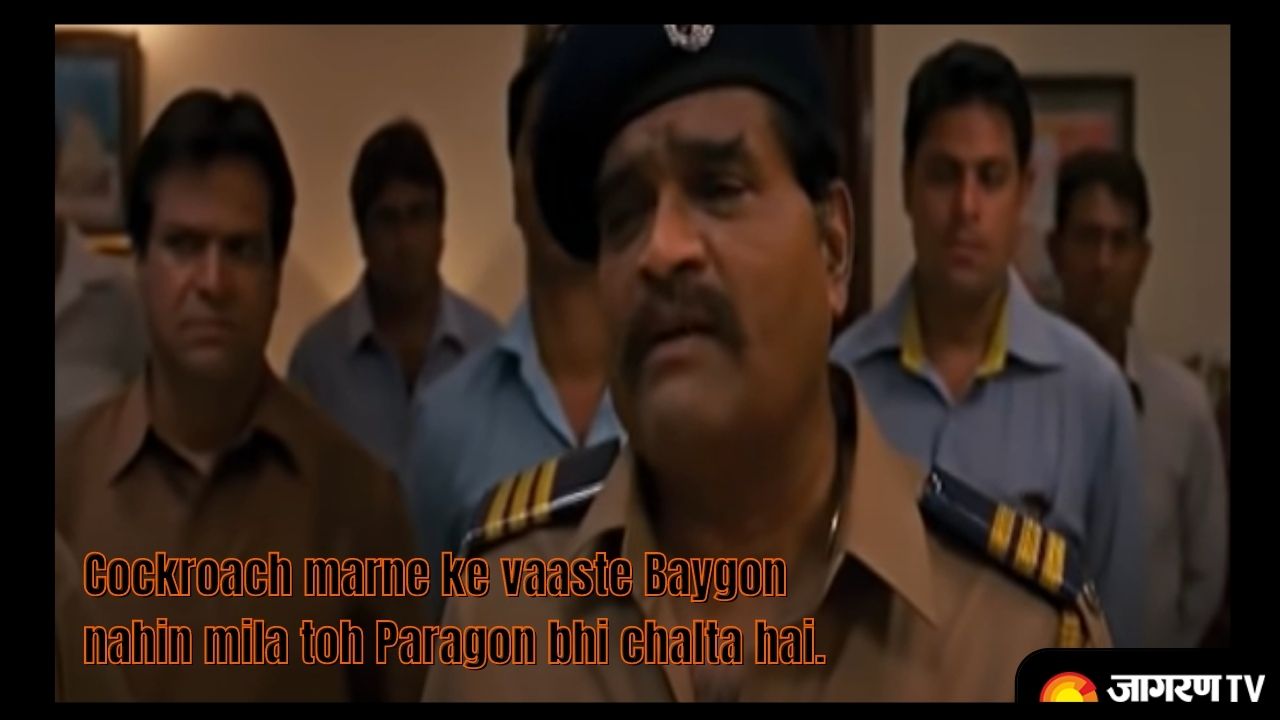 Now I'll just stop reminiscing about the iconic dialogues and the blockbuster movie and I rest my case on how Jaykant truly made the wall for Bajrao Singham to conquer. As without Jaykant, Bajirao would have stayed in his village only. Thanks, Jaykant for giving us our hero and Thanks Prakash Raj for giving us this iconic character and his dialogues. (Also do check the iconic ending scene of the film below.)
Singham movie funny seans