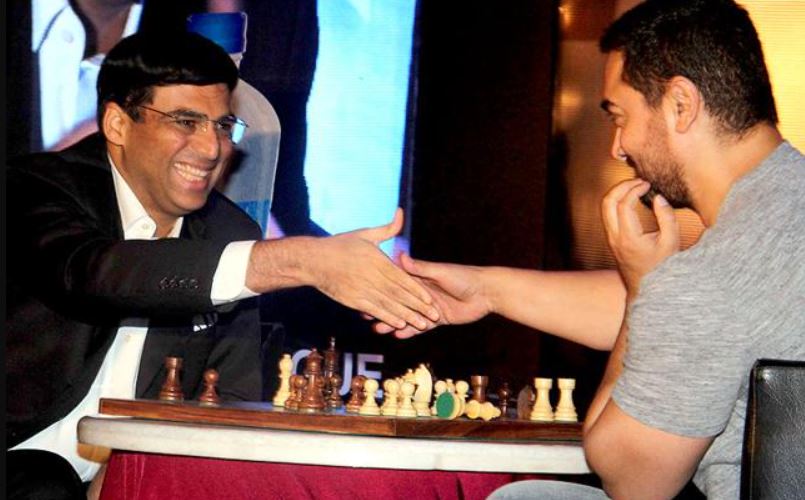 Aamir Khan v/s Viswanathan: Bollywood superstar Aamir Khan is not only a master of acting but also holds prowess in chess. While he has many fans who love his acting, Mr. Perfectionist also has fans who love his Chess game. Following the same passion for the game, soon everyone will see him competing with the five-time world champion of Chess Viswanathan Anand.
Aamir Khan to compete with Viswanathan Anand in Chess Game
Yes, you heard it right. Our Bollywood superstar will soon be seen competing with the superstar of the world of chess. This information has been given by the official Twitter handle of  Chess.Com India. This match between the two is going to be held on June 13.
Sharing the information of the match between Aamir Khan and Vishwanathan, it was informed that, "The moment you all have been waiting for! Superstar Aamir Khan, an ardent chess lover, will be playing an exhibition match against former world champion Vishy Anand!"
Not the first match between them
Let us tell you, even before this, Aamir Khan has been seen playing chess with Viswanathan Anand. In this match, he gave a good fight to the world champion of chess. Due to which Viswanathan Anand was also very impressed.
Vishwanathan wants Aamir Khan in his Biopic
At the same time, when chess world champion Viswanathan Anand was questioned about his biopic, he openly spoke about it and said that he wants Bollywood superstar Aamir Khan to play his role whenever a biopic is made on him. 
However, there is no such discussion as of now. But, the world champion has expressed his preference for the star in his biopic. Because, Aamir Khan is a great chess player and the actor has played chess with him, in such a situation, Viswanathan Anand had expressed his trust in him.