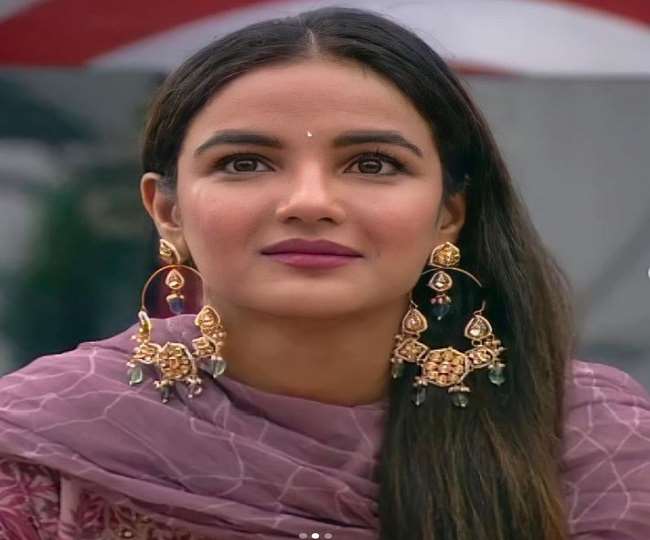 Bigg Boss 14 Updates: Following the Family week in Big Boss 14, Jasmin Bhasin got evicted in the weekend ka var hosted by Salman Khan. Jasmin Bhasin ended her 100 days Big Boss 14 journey just after the family week in which Jasmin Bhasin mother and father came to meet her and motivated her while asking her to play solo and concentrate on her game. While this eviction shook Jasmin Basin's boyfriend Aly Goni who is also a participant of Big Boss 14, other contestants also got emotional. 
Jasmin Bhasin Eliminated Reaction
After her eviction, Jasmin Bhasin posted a heartfelt emotional message for fans on social media as she reached home. Jasmin Bhasin thanked all her fans and supporters who were there for her in her roller coaster ride of Big Boss. She loves each and everyone for their support. All the love and support from everyone in her good and bad days has got tears into her eyes, she added. "I am truly grateful to have you all in my life🙏🏻. I couldn't have done this without your support." she quoted. 
Jasmin Kumar thanked all the 2 million tweets for #bring jasmine back and feel grateful for the strengths of her fans.  She also urged her fans to support Aly as he is still into the game and playing strongly. She later added, "Mai bahar aa gyi hu, par Aly abhi andar hai. He might think he is alone but let's show it to all, that he is not. Let's all come together to give @alygoni the love & support to win this thing1! (Big Boss 14). We have to make Aly lift the trophy for #JasLy. - Love Jasmin Bhasin."
Jasmin Kumar has surely won many hearts. Her chemistry with her boyfriend Aly Goni has lit a romantic aura in the house. With her eviction, everyone was shocked. Though last week's eviction was between Jasmin Bhasin, Aly Goni, Abhinav Shukla and Rubina Dilak. Nominations of these couples left everyone in speculations and made these evictions harder. Even the Bollywood heartthrob and Big Boss 14 Host Salman Khan got emotional on Jasmin Bhasin's eviction.