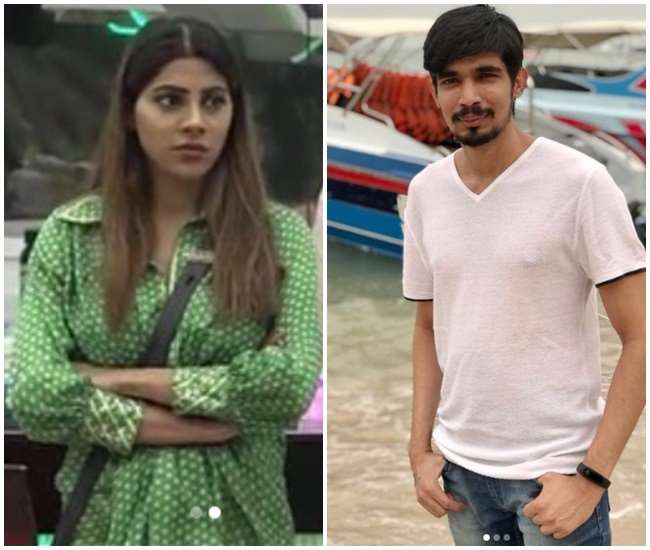 The second wave of coronavirus is proving to be quite fatalIndia. Many people are losing their loved ones as well while others are battling with the virus in ICUs. This infection has left many families devastated. Recently, devastating news has left Bigg Boss fame Nikki Tamboli's family in sorrow. Nikki Tamboli's brother was hospitalized for the past several days and has lost his battle for life to Coronavirus. At the same time, he was also suffering from other health issues. 
Nikki Tamboli brother Jatin Passes away due to Corona. 
Nikki Tamboli's brother got infected with Covid-19 a few days ago. His health deteriorated since then and was even hospitalised for treatment. However, he lost his life at an early age leaving Nikki and her family behind. Nikki Tamboli shared this heartbreaking news on social media along with some throwback pictures with her brother. 
Nikki has written an emotional post on her official Instagram account. Nikki wrote, 'We did not know that this morning will be so difficult for us and God will call you to yourself. We have always loved you very much and we will love you in the same way even after you leave. Our heart is broken after losing you, you have not gone alone, a part of us also went with you the day God called you to yourself.
Sharing the sorrow of the brother's departure, Nikki further wrote, We didn't know that this morning god was going to call your name..In life we loved you dearly. In death we do the same.It broke our hearth to lose you.You didn't go alone.For part of us we went with you.The day god called you home.You left us beautiful memories.Your love is still our guide.And though,we cannot see you.You are always by our side.Our family chain is broken.And nothing seems the same.But as god calls us one by one.The chain will link again. You are always loved immensely and never forgotten May your soul Rest in peace!!"
Let us t3ell you that earlier in the month of March Nikki Tamboli's corona report also came positive. After which she was under home isolation. While her brother got infected in April, Nikki along with her family also performed a pooja for his quick recovery and well being.