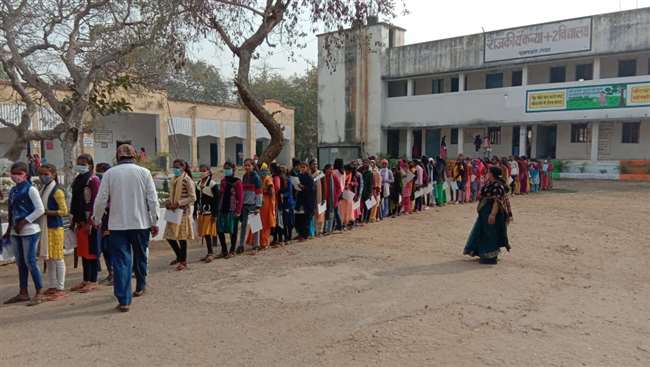 Bihar Board 10th English Exam 2021: While with the increased sincereness and seriousness towards the exams, it is quite evident that the Bihar Board Exam has already commenced for the academic year 2021. The Bihar Board Exams for Class 10th commenced from 17th February 2021, and after this, the English Exam is scheduled for 20th February 2021. 
The Bihar Board English exam pattern 2021 as prescribed by the Bihar School Examination Board (BSEB) is divided into two parts. Part A includes English Grammar, while the second section consists of questions from the Literature part. Both of these sections together as an aggregate make up to 100 marks for the English Exam. This was the whole exam pattern of the Bihar Board Class 10th English Exam 2021. Now, the students must focus on preparing for the exam well.
So, to ace your preparation for Bihar Board Class 10th English Exam 2021 some tips are mentioned below: 
English being a scoring subject has some key areas which require the attention of students. Students should focus equally on the Class 10th Textbooks and the grammar section as BSEB has equally divided 50 marks to each of these sections. The English Prose itself weighs 20 marks. Students must practice essay writing, letter and application writing, sentence correction, direct and indirect narration, synonyms and antonyms to ace their English grammar preparation.
Revising the chapters and their notes can increase the chances of children retaining maximum scores.
Practising grammar writings from question bank will always earn you unending benefits not only to pass the exam but will make your command over the language even stronger for the near future. Answering literature questions will also help you a lot with your preparations. Students can even refer to the previous year's question papers in order to gain insights into the exam pattern and the type of questions expected in the exam.
Focusing more on the grammar section will help students score more numbers as English is a language that tests your knowledge of the subject as well as your proficiency over writing. 
So, these were some of the helpful tips which will help you ace your Bihar Board Class 10th English Exams 2021.
 
Here's to wishing every student good luck for their Bihar Board Class 10th English Exam 2021.