Dainik Jagran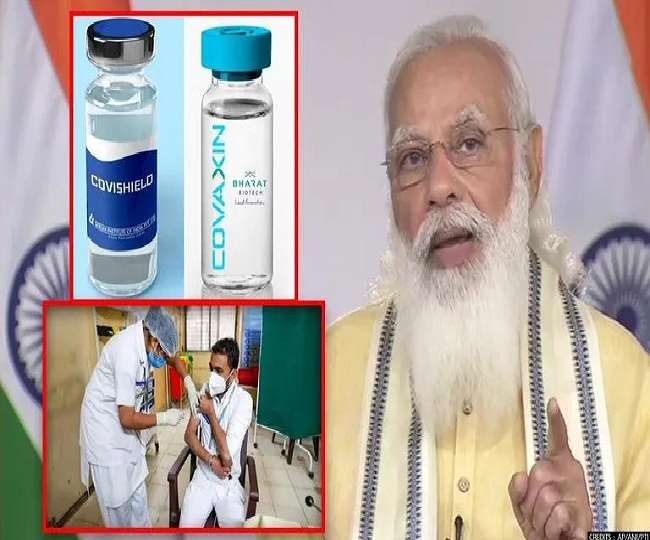 Covid-19 vaccine:
Soon after the free vaccination drive to provide free Covid-19 vaccination to people above the age of 18 years to 60 years was launched across the country on 21st June 2021, a record 85.96 lakh Covid-19 vaccine doses were administered all across the country in a day. The data shows that it is the highest number of doses administered in a day since the vaccination drive started in the country on 16th January.
It must be noted that 61.54 lakh doses were administered to people between the age group of 18 to 44, on Monday. And to which PM Modi in a tweet today stated the numbers are "gladdening".
PM Modi in his tweet said, "Central Government in beginning the 'Free Vaccination for All Campaign' for every Indian from today. The biggest beneficiary of this phase of India's vaccination drive shall be the poor, the middle class, and the youth of the country. All of us should pledge to get ourselves vaccinated. Together we will defeat Covid-19."
As per the reports, the Union health ministry stated that five BJP ruled states namely Madhya Pradesh, Karnataka, Uttar Pradesh, Gujarat, and Haryana lead the drive by conducting special vaccination drives.  
It must be noted that the Centre's new policy came after the Supreme court criticized the center on ongoing vaccination drive for the 18 to 44 age group by stating it "arbitrary and irrational."