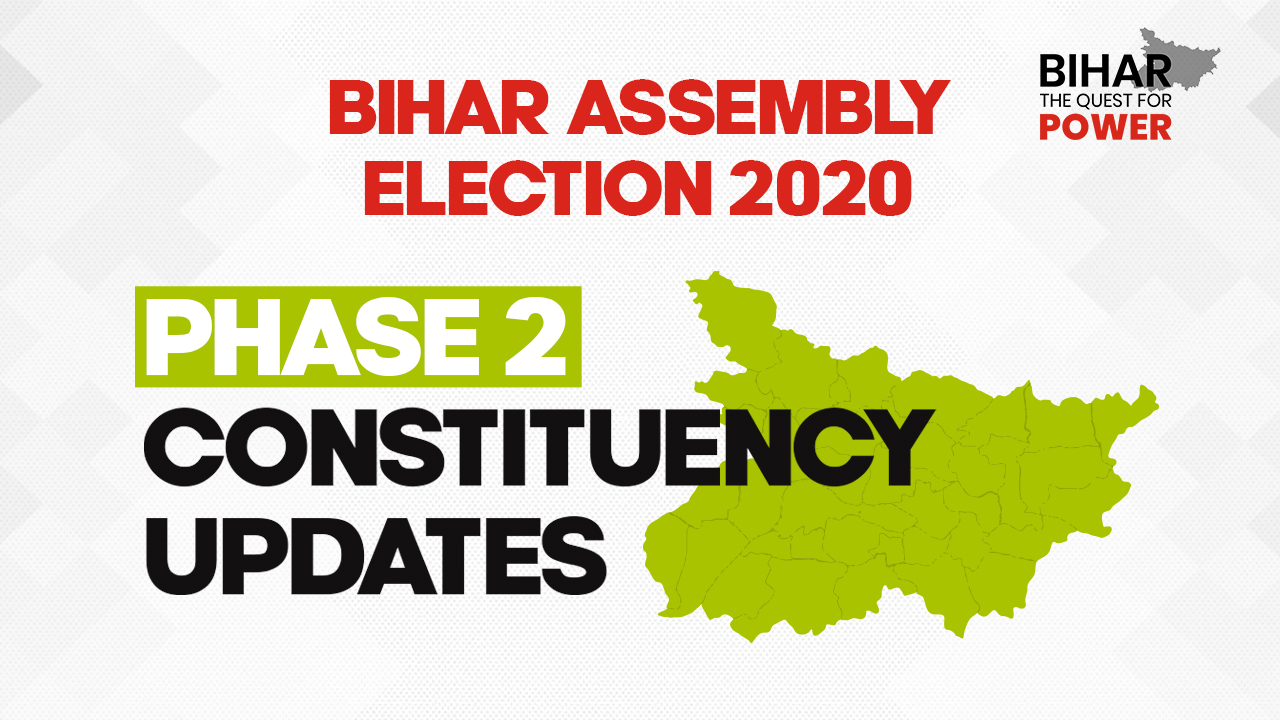 Darbhanga Assembly Election 2020: Darbhanga is one of the 6th largest city in Bihar in terms of Urban popluation and is the headquarter of Darbhanga district and division. It was the capital of Mithila region and the seat of Raja Darbhanga. It derives its name from the words "Dar" and "Banga" which translates to door to Bengal. However, its not very accurate as it is located further away from Bengal. However there are many culutral similarities between the two cultures from were its assumed the name is derived. Darbhanga is mainly a farming and know for its trade in fish, Mango and Makhana. Until 1875 Darbhanga was part of Sarkar Tirhut and later was seperated into its own district. Until 1972 Madhubani and Samastipur sub-divisions were also part of Darbhanga district.
Polls in Darbhanga will be constituted in Bihar elections phase 2, the Darbhanga poll date is 3rd Nov 2020 and the result will be announced on 10th Nov, 2020. Other key dates for Darbhana are
Darbhanga Poll Dates 
* Election Phase: Phase 2 of Bihar election 2020
* Date to issue of nominations:  9th  Oct, 2022
* Last date to file nominations: 16th  Oct, 2020
* Last day to withdraw nominations: 19th Oct, 2020
* Polling Date: 3rd Nov, 2020
* Result Date: 10th Nov, 2020
Darbhanga Candidate List and Past Winners
The current MLA for Darbhanga is BJP party's Sanjay Saraogi and he has been winning since 2005. In 2015 Sanjay Saraogi defeated Om Prakash Kheria of RJD party with a vote margin of 4.57%. Om Prakash Kheria was the former mayor of Darbhanga. Again in Bihar Elections 2020 Sanjay Saraogi has been nominated from the Darbhanga seat by the BJP/JD(u) alliance. Opposing Sanjay Saraogi is RJD parties Amanath Gami. Amanath Gami is the Chairman of the question and calling attention committee of Bihar Legislative. He won from Hayaghat constituency of Darbhanga district in the legislative assembly. He has also filed his nominations from the Darbhanga town seat in Bihar 2020 elections.
Darbhanga Candidate list for Bihar elections 2020
| | |
| --- | --- |
| Candidate / Party | Votes / Winner |
| Sanjay Sarawgi / BJP | TBD |
| Amarnath Gami    / RJD | TBD |