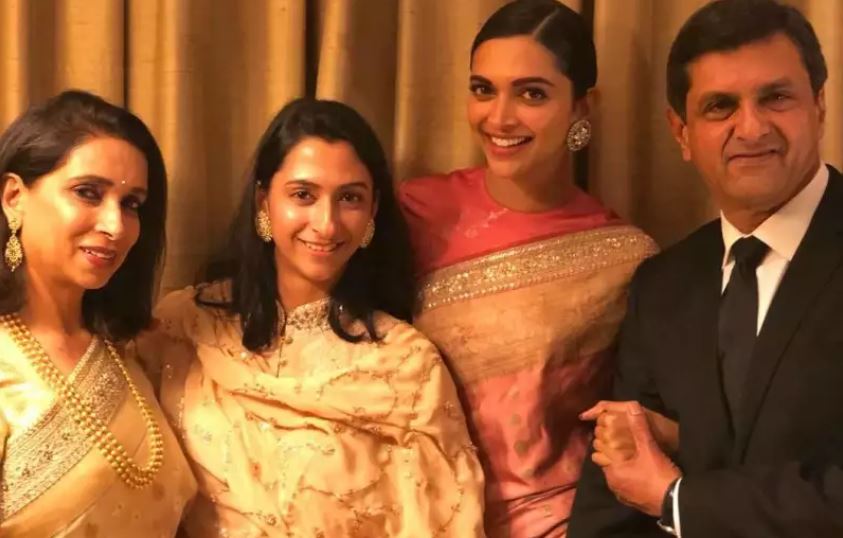 The second wave of Coronavirus has broken the back of the country as well as the film industry. On one side, where the shooting of films has been stopped and the stars are sitting at home, on the other hand, some star or members of their family are getting infected by the coronavirus. Recently, the news about Deepika Padukone's family being infected with the Covid-19 has been revealed. Deepika's mother along with her sister and father have been tested positive for the virus and Papa Padukone is currently admitted to hospital Bangalore. 
Deepika Padukone Father Prakash Padukone Hospitalized
As per the news by Spotboy, Deepika's father Prakash Padukone, mother Ujjala Padukone and sister Anisha Padukone have been tested positive with coronavirus. According to the news, a special friend of the family has told that the actress's family had seen symptoms of Coronavirus 10 days ago, after which the test came positive. Deepika's father is currently admitted to a hospital in Bengaluru, but he will be discharged by next week.
A close friend of Prakash Padukone told PTI, "About 10 days ago Prakash, his wife and daughter Anisha realized the symptoms of Covid 19. He got his test done immediately and the result came positive. After which everyone isolated themselves, but Deepika's father's fever was not coming down, so on Saturday, he was admitted to the hospital. However, they are fine now. All their parameters are also fine. Prakash's wife and daughter are quarantined at home and it is expected that Prakash will be discharged from the hospital in 2-3 days."
Let me tell you that in the last two months, many famous faces of the Bollywood TV industry have been hit by Covid 19. Which includes many stars including Randhir Kapoor, Aamir Khan, Ranbir Kapoor, Alia Bhatt, Akshay Kumar, Katrina Kaif, Vicky Kaushal, Bhumi Pednekar, Tara Sutaria, Siddhant Chaturvedi, Aditya Narayan, R Madhavan.