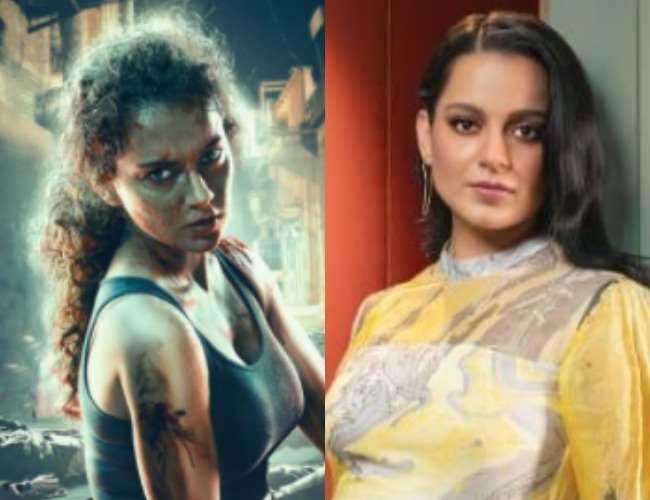 B'town fierce diva Kangana Ranaut shared the first look of her upcoming movie 'Dhakkad' on Monday. Mentioning the movie as India's first female-led action thriller, Kangna dropped the poster featuring herself as 'Agent Agni'.
"She is fearless and Fiery! She is Agent Agni (fire emoticon) India's first female-led action thriller, #Dhaakad, releasing in theatres on 1st October 2021!" she captioned the poster. 
The film is set to be released on October 1, 2021 where Kangana will be in a bold, fierce and fiery avatar. 
The poster shows Kangna as strong and ferocious while holding a blood dripped sword. 
Previously in an interview with ANI, Kangna talked about Dhakkad and revealed that she will portray the role of an officer in the movie. While the plot of the movie will revolve around issues like child trafficking and crimes against women.
'Dhakkad' is directed by Razneesh Ghai and Produced by Sohail Maklai.
While a famous Instagram page named Andheriwestshitposting reshared the poster of 'Dhakkad' as said the poster is a mixed copied version of Kill Bill, Tomb Raider and The Villainess.
The reshared poster was captioned as "Marketing Manager: So here are a few posters. We wanna go in this zone. Dont copy them though. *Shows posters of Kill Bill, Tomb Raider and The Villainess*. Graphics Guy: Ok. *Two hours later* Marketing Manager: Lawde yeh kya hai? Graphics Guy: *runs*