Heatwaves in Canada and US:
Currently, Canada is staggering due to a severe heatwave, which has increased the peril of the citizens of the country even more. While the scorching heat has also been responsible for a 195% rise in sudden fatalities, considering the past five years. The heatwave in Canada led to a surge in temperature, and the Lytton in British Colombia experienced a temperature as high as over 46º Celsius.
Moreover, Portland city in Oregan, United States also recorded a temperature of over 46º Celsius. While Salem which is located at a distance of around 72 km away from Portland recorded the highest temperature of 47º Celsius on 28th June 2021. 
While these instances of extreme temperatures were reported from the Pacific Northwest and also some parts of Canada, that led to a historic heatwave that went for a week-long, and is a result of a phenomenon known as 'Heat Dome'.
In this article further, let's know more about what is heat dome, and what are the effects of a heat dome.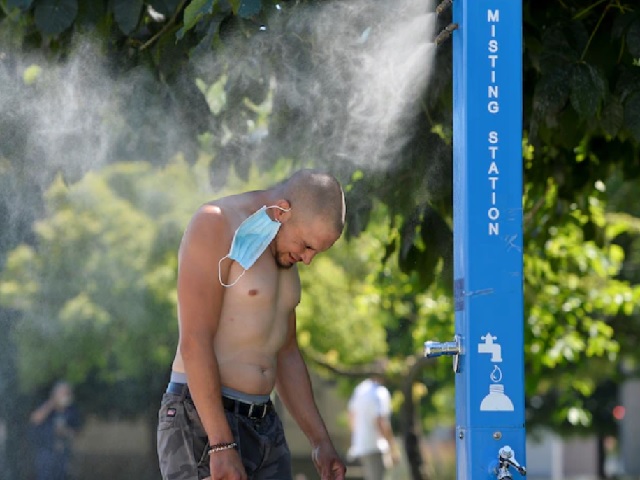 What is a Heat Dome?
Considering the facts stated by the National Oceanic and Atmospheric Administration (NOAA) of the US Department of Commerce, a heat dome is observed when the atmosphere traps hot ocean air like a lid or a cap.
The heat Dome phenomenon initiates when there is a strong change (or gradient) in the temperatures of the ocean. The gradient caused more warm air heated by the ocean surface to rise over the ocean surface during convection. 
While the NOAA added that with the movement of the prevailing hot air to the east, the northern shifts of the jet stream trap the air and move it towards the land, where it sinks and leads to the heatwaves.
What are the effects of a heat dome?
The heat dome leads to a considerable rise in the temperatures, and the people living without air conditioners suffer from heatwave causing a sudden rise in the fatalities which are being reported in the parts of the United States and Canada.
While the experts state that the trapping of heat caused during a heat dome can also cause the crops to damage, vegetables to dry, and ultimately droughts.
Higher consumption of energy, especially electricity is experienced during a heatwave that leads to a surge in the rates too.
Heat Domes also work as a catalyst to the wildfires and are hugely responsible for destroying a lot of land areas in the United States every year.