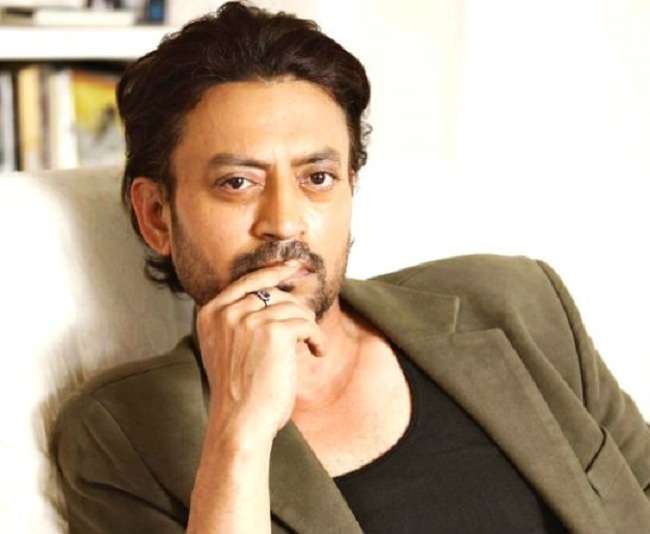 Bollywood veteran actor Irrfan Khan was recently conferred with Best Actor and Lifetime Achievement Award at the 66th Filmfare Award. The late actor got the best actor title for his film Angreji Medium and his son Babil received these awards on behalf of his father. The award was presented by actor Ayushmann Khurana and everyone got teary eyes while remembering the Bollywood journey of Irfan Khan.
Filmfare pays Tribute to Irfan Khan 
Actor Irrfan Khan has been awarded Best Actor and Lifetime Achievement Award for the film English Medium during a Filmfare Award Function. On the behalf of the late actor Irfan, his son Babil took the awards at the function. The award was presented to him by actor Ayushmann Khurrana.
Expressing happiness over the late actor receiving the Lifetime Achievement Award, Ayushmann also shared his photo and wrote a heartfelt note,This is somewhere in Bandra.
But he is somewhere resting in peace. Celebrating his double win. Forever Irfan!
Best Actor (male) and the lifetime achievement award! I had the honour of presenting this @filmfare award to @babil.i.k. Met this beautiful boy for the first time. Would see him do well in future."
Filmfare award 2021  on Television 
The Filmfare Award ceremony of 2021 will be telecasted on Tv and Filmfare's official Facebook page on April 11, at 12 PM. Sharing the glimpses from the star-studded event, Colors's official Instagram account posted a video in which Filmfare paid tribute to late actor Irfan Khan. 
All the stars including Irfans's son got emotional and Ayushmaan Khuranna recited a poem which he wrote for the veteran actor. He also posted the poem on Instagram. In the poem he wrote, "कलाकारों का कभी अतीत नहीं होता, कभी वर्तमान नहीं होता. जब भी कोई कलाकार जाता है उसका इस तरह से सम्मान नहीं होता, क्यूँकि हर कोई फनकार इरफ़ान नहीं होता ."
Let us tell you that the late actor Irrfan Khan passed away last year on  April 29,  2020, and lost his battle with cancer.