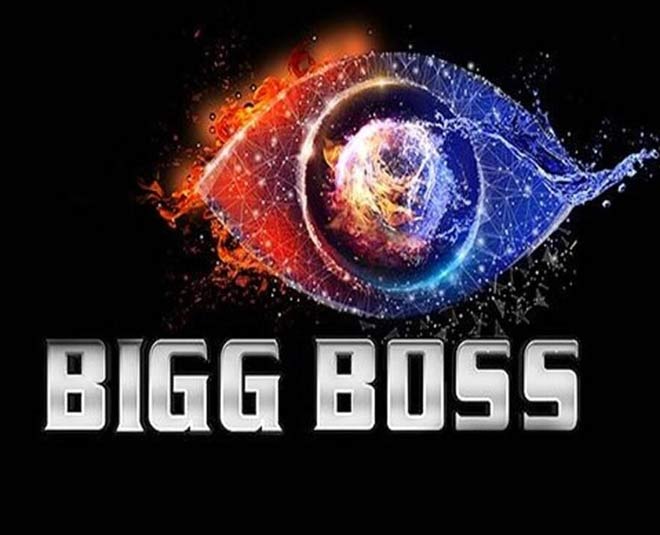 How to vote in Big Boss 14: Bigg Boss is India's most loved and viewed celebrity reality show. Inspired and based on the American reality show Big Brother, it stretches its fan following not only in India but also around the other countries of the world. The show is was first premiered in 2006 on India Tv channel, 'Colors' and has successfully completed 13 seasons while entertaining its audiences with drama, controversies and gameplays. Currently, the show is on its 14th season and has managed to attract the TRP's with suspense and drama. 
Voting for Bigg Boss 14
Big Boss 14 or Big Boss 2020 has glued the audiences on screens and have managed to entertain them while everyone is inside their homes due to COVID 19. While Contestants are doing their best to fight for the Bigg Boss 14 winner trophy, they are all dependent on the support and votes of the audiences. 
With 24*7 Live streaming of the Bigg Boss house, the Audience can watch and judge the participants based on their behaviour and their spark of entertainment. In order to vote for any of the favourite contestants, one should know the personality, nature, gameplay and the mindset of the contestants. And for that, you should be following the updates of the show while watching its episodes. 
Bigg Boss 14 Voting Trends
In order to follow the latest happening and voting trends of the show, viewers can follow voting trends on Twitter to keep a watch on their favourite candidate. Just like highlights in the news, Twitter trends and other social media platforms are talking about the latest happenings and speculations about Bigg Boss 14 winner and Bigg Boss 14 updates.
Memes, speculations and updates are surrounding social media and these are not only helping in grabbing viewer's attention and affecting the shows TRPs but also helping people in following their favourite contestant and vote accordingly. The vote of the audiences ads to the support of the contestants and determine the eliminations from the nominated participants. These votes will also help contestants to reach the grand finale of Bigg Boss 14. 
Process for Bigg Boss Voting Contestants
Viewers can not vote for contestants every day. There is a specific process to vote for their favourite contests of Bigg Boss 14.
Bigg Boss 14 Nominations - Nominations are done by the voting of the houseguests. With day one contestants play the games and start connecting with each other. With the basis of their connections and judgement for each other, contestants vote to nominate the other contestant which they think should be eliminated. On the basis of those nominations and votes, List of nominated candidates is given for the week. 
Bigg Boss 14 Voting - After the nominations are done, Viewers get the chance to upturn the tables. On the basis of their previous performances and their play during the whole week, viewers vote for their favourite candidate who they think is deserving and wants to save them from eliminations. The audience here has the power to select by Bigg Boss 14 Voting contestants. The votes should be cast during the voting cycle, i.e from Monday to Thursday. Votes after the voting cycle are not considered.
(For more information about the Voting, rules and regulations you can visit www.voot.com)
Bigg Boss 14 Weekend ka Var - After the nominations and the votings at the end of the week, Celebrity host Salman Khan announces the results of the voting and the contestants with minimum votes is eliminated.
Where to vote for Bigg Boss 14 Contestants
Viewers can vote for their Favorite contestants in several ways like by visiting Voot official website, Voot app or by Jio app.
Voting for Bigg Boss 14 Contestants on Voot Website-
Open Voot's official website www.voot.com and login or register from your email id or Facebook account.
After login into Voot, you have to go to Bigg Boss section and Bigg Boss Season 14 voting and they can cast their vote for your favourite contestants from the nomination list to save them. 
Voting for Bigg Boss 14 Contestants on Voot App
Download the Voot app from the Google  Play Store or App Store.
Log in or register in the app through your email id of Facebook account.
After login goes to Bigg Boss 14 Section and tap on fun vote section of Bigg Boss. 
You will see the list of nominated contestants. Vote for your favourite contestant whom you want to save from eliminations.
Note: You can cast only one vote per registered email or Facebook account.
Voting for Bigg Boss 14 contestants on My Jio App
Install My Jio app in your phone through Google Play Store or App Stor.
Register or log in through your Jio ID or Jio phone number.
Open Bigg Boss Season 14 column and select 'I agree'. 
After that, a list of contestants will open to voting for, Vote for you favourite contestant and submit your vote.

Bigg Boss 14 Winner
The contestant with the highest vote and the one who stays till the end will be given the trophy of Bigg Boss Season 14. And there is no doubt that the one who pleases the audience will have higher chances to win. 
Where to Watch Bigg Boss 14
Big Boss 14 was premiered on October 3, 2020, and instead of naming it as Season 14, the season was premiered as Big Boss 2020 'Ab scene paltega'. The season was aired on TV as well as on OTT platform Voot. One can also watch the show on the official website of Voot i.e www.voot.com There is also a 24*7 live streaming of the Big Boss house on Voot App where people can watch the contestants any time. People can also visit Colors Tv website to watch exclusive videos, Exclusive polls and other fun games.
Also in this season viewers can play special games on MPL and win a chance to ask a question from Salman Khan or Bigg Boss 14 contestants.