Dainik Jagran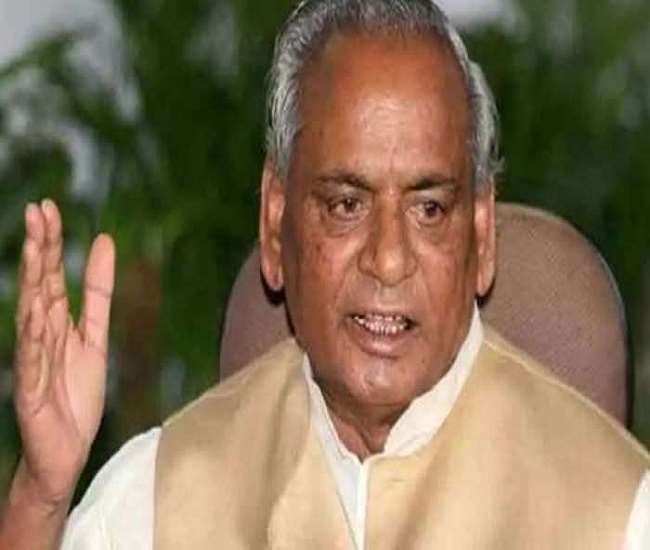 Kalyan Singh Biography:
The Ex-Chief Minister of Kalyan Singh had a heart attack and other kidney-related problems, considering which he is currently admitted to the Sanjay Gandhi Post Graduate Institute of Medical Science. 
The condition has worsened and is currently unstable with non - invasive ventilation. His medical parameters are closely monitored as his respiratory conditions are worsening.
Various political leaders including JP Nadda, and Amit Shah pay a visit to Kalyan Singh at the hospital considering his aliment.
Who is Kalyan Singh?
Born on 5th January 1932, Kalyan Singh is an Indian politician who has served as a former Governor of Rajasthan and also the former Chief Minister of Uttar Pradesh. Kalyan Singh is associated with Bhartiya Janta Party.
Kalyan Singh Age and Date of Birth:
Kalyan Singh was born on 5th January 1932, aged 89 years.
Kalyan Singh Wife:
Kalyan Singh's wife is Ramwati Devi
Kalyan Singh Son:
Kalyan Singh's son Rajveer Singh is also a politician.
Kalyan Singh's Net Worth:
As of 2014, the net worth of Kalyan Singh is INR 62 lakhs.
Kalyan Singh Parents: 
Born to parents Tejpal Singh Lodhi and Sita, Kalyan Singh has served two terms as the Chief Minister of Uttar Pradesh and several terms as MLA of Atrailu for Jana Sangh, Janata Party, and Bhartiya Janta Party. 
Kalyan Singh Career and role in Babri Masjid demolition:
Kalyan was appointed as the Governor of Rajasthan on 26th August 2014. But prior to this, Kalyan Singh became the Chief Minister of Uttar Pradesh in June 1991. Followed by this, the controversial Babri Masjid demolished by a large group of protesters and the Hindu right-wing activists aided by the right-wing political parties.
It must be noted that as per the charge sheet filed by the Central Bureau of Investigation (CBI) in the Babri Masjid demolition case, Kalyan Singh soon after becoming the chief minister visited Ayodhya with his colleagues and took a vow to construct Ram temple at the same place. 
In October 1991, the Kalyan Singh government acquired land of 2.77 acres around the Babri Masjid Complex, under a government notification, with an aim to "promote tourism." 
In July 1992, the Sangh Parivar laid the foundation for the Ram Mandir around the Babri Masjid and filled the area with a 10-foot thick layer of reinforced cement concrete, which the Kalyan Singh's government called it a "platform" to perform bhajan. However, the Vishva Hindu Parishad (VHP) announced it to be the foundation of the Ram temple.
On6th December 1992, the Kar Seva was supposed to be conducted in Ayodhya, and Kalyan Singh filed an affidavit in the Supreme Court stating that, as the chief minister of Uttar Pradesh, he will not allow any damage to the Babri Masjid.  
But the Kar Sevaks demolished the Babri Mosque on that day itself, and Kalyan Singh refined from his post of Chief Minister in the evening. Followed by that, the Union Government dissolved in the Uttar Pradesh Assembly.