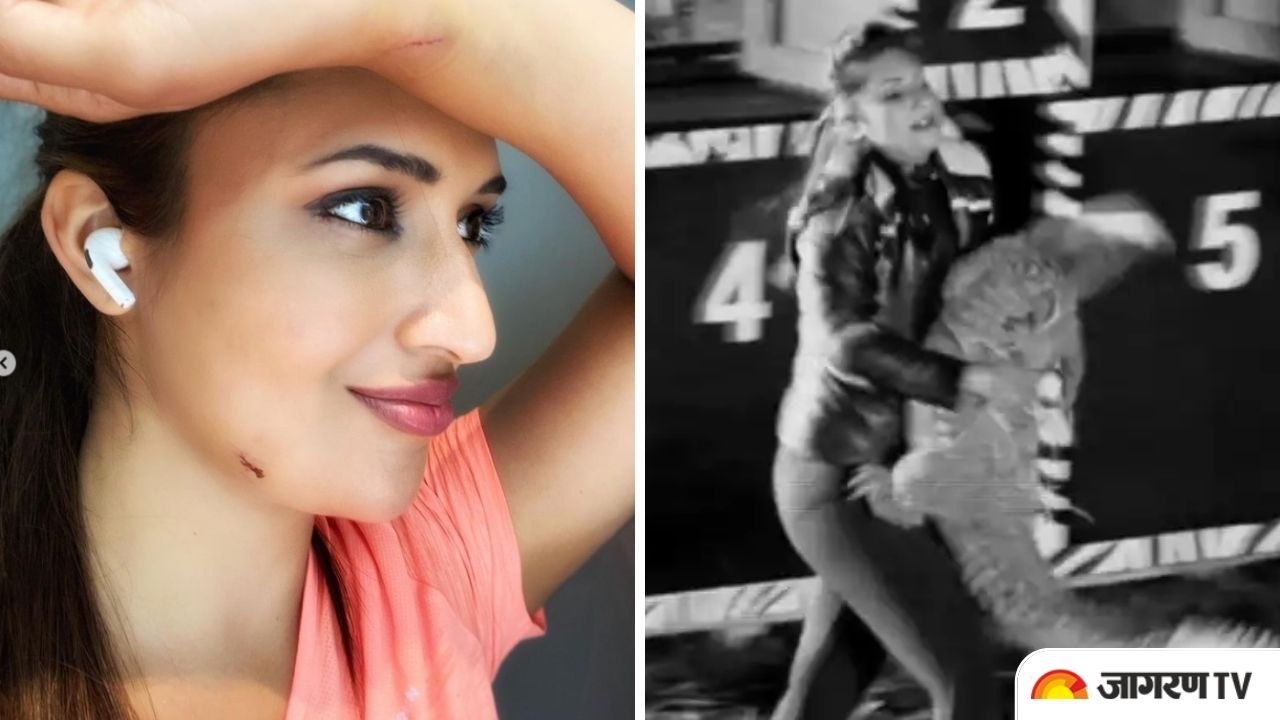 Khatron Ke Khiladi 11: Colors Tv's stunt reality show, Khatron Ke Khiladi season 11 started on July 17. Hosted by Rohit Shetty, the show brought the daring side of famous television stars. Talking about the last episode, television favourite Bahu Divyanka Tripathi Dahiya stunned everyone with her first stunt. To everyone's surprise, Divyanka picks up a crocodile during the stunt and holds it in her arms. 
Divyanka Tripathi Stunt in KKK11
This stunt brought out the different and daring side of Divyanka and Fans loved her fierce personality. Talking about the same, Divyanka shared that she didn't fear crocs and was determined to complete her stunt. 
Divyanka Tripathi gets crocodile marks
While everyone is praising the actress for the stunt, Divya shows her 'Medal Of the Day' from her first stunt of Khatron Ke Khiladi. Sharing pictures of her injuries she got during the stunt, Divyanka posted on Instagram and wrote, "I love nature too much to carry Croc leather. I rather wear Croc tooth mark on chin and Croc claw mark on wrist!(View image 2 to know what I'm talking about!) #KhatronKeKhiladi11 #FearFactor #FirstStunt #MedalOfTheDay #CrocodileMarks."
Well, those marks are truly victory medals. Let us tell you that after her first stunt, Rohit Shetty got impressed by her and even commented on her being in the finale of the show.