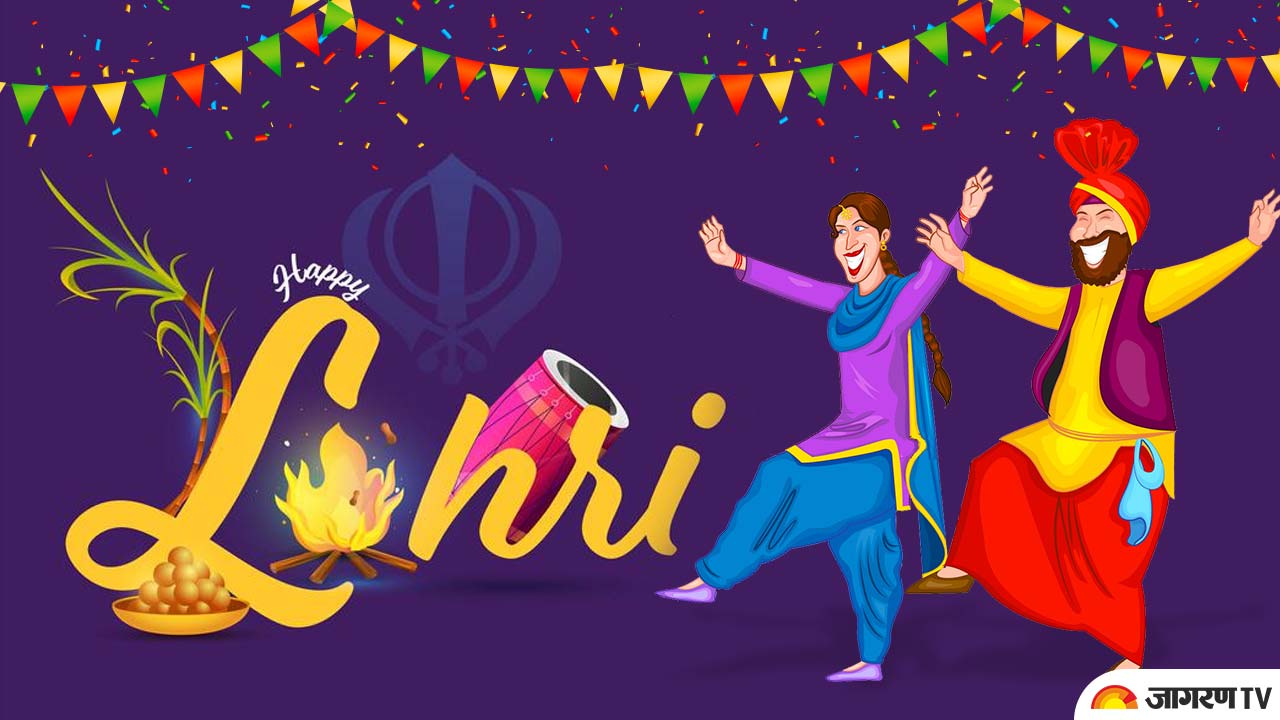 Lohri 2021 Bonfire Festival: While walking every 100 kilometres, changes the language, way of living and even the culture in our country. India is home to different cultures and traditions, with such diversity in cultures, India is proudly known as the land of festivals. There are many festivals celebrated the whole year long, and with this befalling new year, festivities have also made an incoming. The first festival of this year is Lohri, also known as the bonfire festival. The festival is celebrated with much cheerfulness and in high spirits. It is primarily observed in the Northern regions of the country,  on the 13th of January. It is a Hindu traditional festival and is celebrated with all the rituals and proceedings. 
Significance of Lohari
The significance of this festival is often linked to the harvest season in Punjab and neighbouring states. Lohri marks the end of winters and welcomes the sun to the northern hemisphere. It celebrates the fact of days getting longer and is usually observed the night before Makar Sankranti. In fact, the word Lohri is taken from word Tilhori, i.e. Til or sesame seeds and Rorhi, which means Jaggery/gur. Now let's know more about this festival and start with its history. 
History of Lohri: 
As per the famous folklores, the history of Lohri festival has its origin from the well-known story of Dulla Bhatti, who was also known as the legendary hero of Punjab. Dulla Bhatti led a rebellion against Mughal emperor Akbar. He used to rescue Hindu girls from being forcibly taken to be sold in the slaved market of the middle east, and due to his bravery and courage, he became a hero among the locals of Punjab. Among the saved girls, there were two named Sundri and Mundri, which gradually became a theme of Punjabi folklore. There is always a song sung every Lohri to express gratitude towards his wondrous deeds. 
Significance of Lohri 2021:
After knowing much about history, let's read about why is Lohri celebrated. Lohri marks the beginning of harvest season, especially for the winter crop Rabi. The festival is celebrated with the bonfire as it is believed that the flames from bonfire carry the message and prayers of people to the sun god to bring warmth. And asking for brighter days ahead and putting an end to cold and gloomy days, which will be favourable to grow new crops. 
How is Lohri celebrated?
Lohri is often celebrated when families gather around a  lit bonfire and sing famous folk songs such as Sundar Mundariye Ho. Dishes made up of Gajak, Rewari, Popcorns, peanuts and other seasonal products are served. People then take rounds around the bonfire and throw some of those eateries into the bonfire as oblations, which works as its fodder. The left out oblations, also known as "loot" is then picked up and distributed among everyone as "Prashad." 
Lohri Celebrations in Punjab
In Punjab, Lohri is considered very auspicious for a newlywed bride and new parents. The festival also marks the beginning of a new financial year. Farmers of Punjab show gratitude to their crops and pray to God to bless their lands with the surplus. They also chant  "Aadar aye, Dilatther Jaye" which means, may prestige and glory come and poverty vanish. 
Lohri 2021, date and time of celebration: 
Just like every year, this year too Lohri will be observed on 13th January 2021. The festival will be celebrated in the evening after sunset. Lohri is linked to Bikrami Calendar and is celebrated the day before the festival of Maghi also known as Makar Sankranti. 
Best Lohri Songs 2021
When people gather around the bornfire, they sing many songs. Here are our top Lohri Songs 2021
4. Lohri Boliyan Harbhajan Maan
5. MASSAN LEYA | LOHRI GIRL & BOY
Here's to wishing everyone a Happy Lohri.