Instagram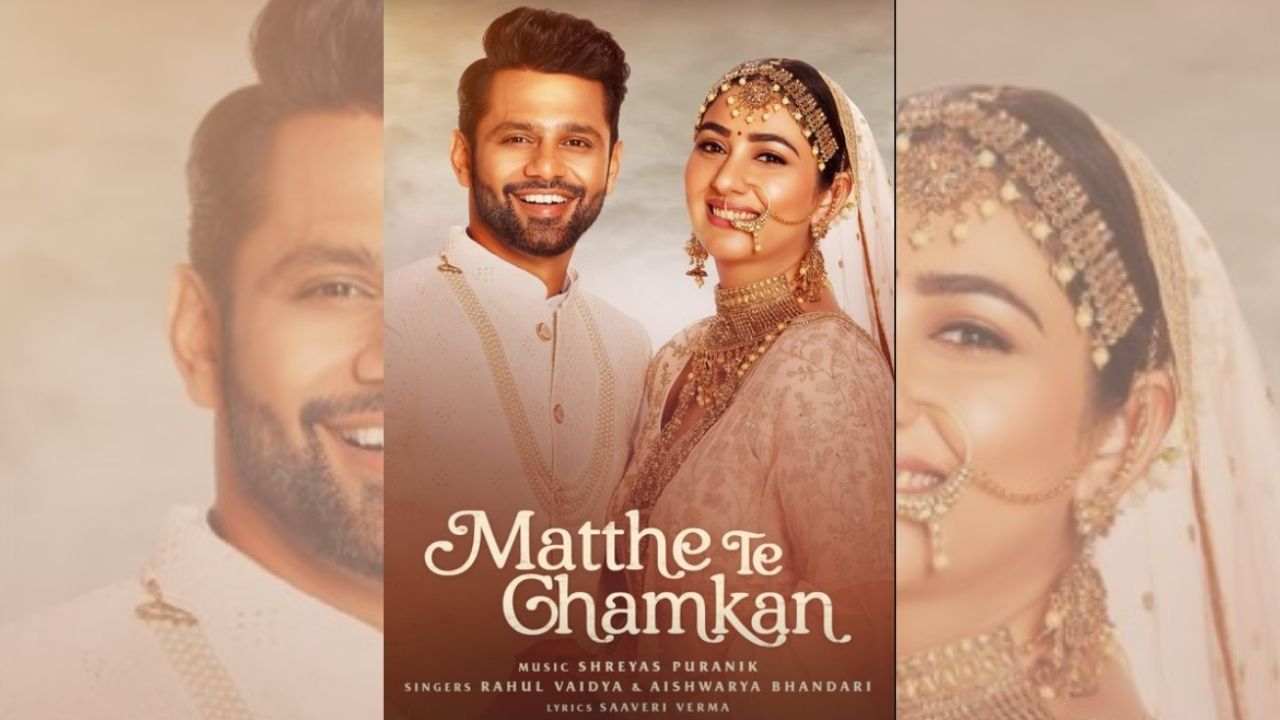 Matthe Te Chamkan Song Out: The most awaited wedding is finally happening Today, i.e on July 16. Prior to all the wedding shenanigans and excitement  Rahul Vaidya's new song Mathe Te Chamkan has been released. The song is Rahul and Disha's wedding song, and was sung by Rahul at their Mehendi ceremony. The song was released on their wedding day on the official Youtube Channel of Criminal Record. 
 

 

 

View this post on Instagram
Rahul Vaidya Disha Parmar Wedding Song Matthe Te Chamkan 
Matthe Te Chamkan is a wedding-themed song, and the video of the song has the stills from Rahul and Disha's earlier song Madhaniya. The song has the essence of the Mehendi Ceremony of the bride. The song is sung by Rahul Vaidya and Aishwariya Bhandari and the music is given by Shreyas Puranik. The beautiful lyrics of the song are penned by Saaveri Verma. 
Matthe Te Chamkan- Rahul Vaidya- Song Lyrics
vaari vaari Javaan Ve Sadkhe Mein Jaavan Sajna
Sehre Tere Te Me Motiyaan Pirovaan Sajna
Ho Tuhj Pe Nisaar Mein, Lo Nazrein Utar Mein
Mera To Ab Se Chura Ke Sab Se Dil Mein Chupalu Mere
vari vari jawan ve sadke
vaari vaari jawan ve sadke
Mathe Te Chamkan Waal Mere Banray De
Mathe Te Chamkan Waal Mere Banray De
Jug Jug Jeeve Mera Shona Maahi
Jug Jug Jeeve Mera Shona Mahi
Jug Jug Jivein Mera Shona Maahi
Mehndi Kare Hath Lal Full Song 
Ho Mathe Te Chamkan Waal Mere Banray De
Sang Tere Sapne Sajava Dholna
Phero Waali Kasmein Nibhawa Dholna
Chhad Nu Mein Duniya Nu Tere Waste
Galiyaan Ve Meriyaan Tu Aana Dholna
Mere Dil Se Hai Nikli Duaaein Aaj Yeh
Rabb Nu Mein Apne Manava Dholna
Ghar Aangan Khushhaal Mere Banray De
Hoho Mathe Te Chamkan Waal Tere Banray De
Khilti Rahein Muskaan Ho Tere Mukhde Te