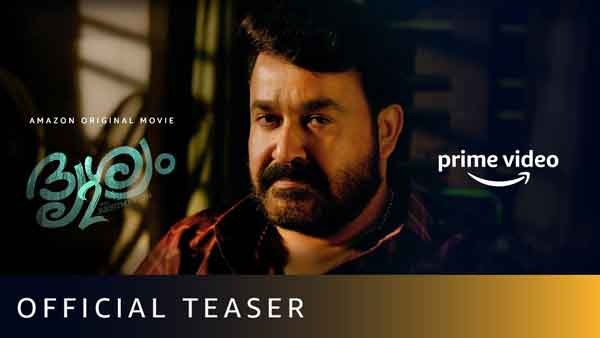 The most awaited sequel of Malayalam film Drishyam 2 has finally released on the OTT platform Amazon Prime Video. Mohanlal starrer this mystery thriller will continue the storyline of the first film 'Drishyam' with more suspense and revelations. Directed by Jeethu Joseph, 2013 film Drishyam was a superhit and the storyline with the acting glued the audience with the suspense of the film. Film's lead Georgekutty (Mohanlal) is back with his family with all the chilling thriller and drama.
Praising the intriguing storyline and acting, fans are going gaga over the film. Everyone is missing the theatre release of the masterpiece and watching the film on big screens. Expressing their emotions on social media, many fans have taken to Twitter to tweet about their views on the film and disappointment on no theatre release. 
Fans are also comparing the film with its old franchise and are having a lot of expectations since the first one was a box office hit and was loved so much that its Hindi remake was made starring Ajay Devgan. 
 However, actor Mohanlal has asked his fans not to compare the film with Drishyam of 2013. "Drishyam 2 is an intelligent suspense-thriller. Yes, the first film was one too. But all I can say now is that the sequel will be an edge-of-the-seat crime-thriller with more twists and turns. I would request the audience not to compare it with the first film. This one is best enjoyed as an independent film." Mohanlal shared this during an interview. He also talked about the film and said, "It is very difficult to understand Georgekutty. He is a very interesting character in the sense that, if you commit a crime and manage to protect yourself from getting caught, you would have that kind of intelligence."
Here is what all the fans want to say -
Fans Reaction on Drishyam 2