Jagran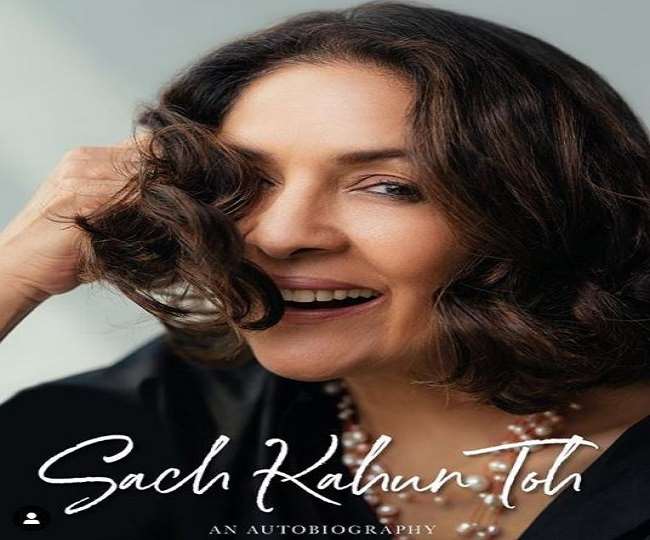 Neena Gupta Autobiography Sach Kahu Toh: Bollywood Veteran actress-director Neena Gupta on Monday shared some insider information from her recently launched autobiography"Sach Kahun To". Neena revealed that everything which she has written in her book is real about her personal life and professional. The actress has honestly written all her life's ups and downs in the autobiography.
Neena Gupta Autobiography 'Sach Kahu To'
Neena Gupta's Autobiography was released on June 14 and has been the talk of the town just after its publication. Published by Random House India, her autobiography traces the various phases of Gupta's life, including breaking away from tradition, relishing motherhood, raising her daughter as a single mom and making a successful comeback into Bollywood.
Kareena Kapoor Launched Neena Gupta's Autobiography
During the digital book release of her Autobiography with Kareena Kapoor Khan, Gupta revealed that she had been writing her biography for the last 20 years and had always wondered whether people would like to read about her or not. She said in the live video, "I used to start and think, What is there to write about my life? Why would people want to read about me? Then the lockdown happened… and I thought a lot about my life and decided to write again."
Gupta further added that "Now I have come out of the negative mindset and want to tell people. The things that I had hidden for so many years. That is a relief. I think after reading the book, if even a person doesn't do these mistakes that I did if they think yes we shouldn't do this, then writing this book will be worthwhile."
Kapoor Khan also spoke about Neena's book and said that she does not consider the book to be a document of Gupta's mistakes but it's an honest attempt to bring out aspects of "life lived with all my heart".
According to the publisher, the book recites the life story of 62-year-old Gupta "honestly without complaint" and her journey from the National School of Drama (NSD) to coming to Bombay (Mumbai) in the 1980s and tells how she raised her daughter as a single mother. 
Neena Gupta Vivian Richards Affair
Let us tell you that Gupta and West Indian cricketer Vivian Richards had a love affair in the 1980s. However, after their separation, Neena Gupta took care of her Masaba alone, for which he had to face criticism from the media and fans.