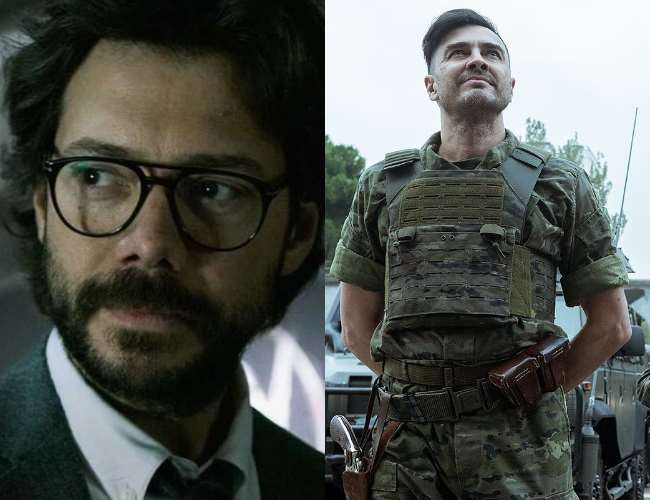 Money Heist 5: One of the most awaited web series of 2021 is the fifth season of Netflix's Spanish series Money Heist. Despite being in the Spanish language, Money Heist has managed to spread its reign of popularity among the Indian audience. Netflix has already announced the date of the release of the upcoming season and amid all the waiting Netflix has dropped a hint about a new villainous character from the upcoming season. 
Money Heist Season 5 Villain 
Sharing the glimpse of the new villain of the series, Netflix posted on Twitter and introduced actor José Manuel Seda. The talk about Manuel joining the cast of Money heist was going for a long time and finally, he has joined the show and probably as the new villain. Sharing his picture with a picture of professor Netflix tweeted, "We're sensing another villain this season."
Money Heist season 5 release date
Earlier, Netflix announced the release date of the upcoming season 5 of Money heist. The final season will be released in 2 parts. Volume 1 will come out on 3rd September and Volume 2 on 3rd December. You can watch all four seasons on Netflix. 
Money Heist was a flop on TV
Money Heist has become a cult show due to its popularity, however, you will be surprised to know that the show was a flop on TV. It was produced in the Spanish language in the year 2017 and The documentary 'Money Heist: The Phenomena' released on Netflix mentioned that the show was a flop. 
Accordingly, Money Heist was first produced for the Spanish TV channel Antena 3. Initially, the show was a huge success, but gradually the graph fell. It was decided to close after the second season but things got a u-turn as it was a big hit on OTT. Alvaro Morte plays the professor in Money Heist, while Ursula Corbero plays Tokyo.